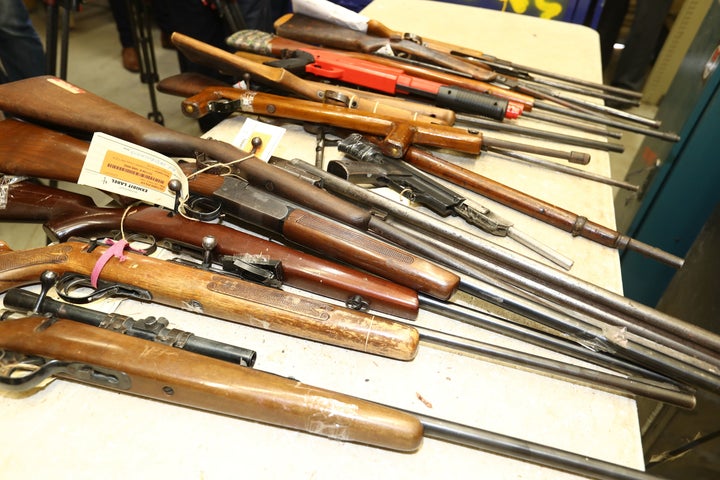 In the wake of several mass shootings in the United States, including last week's massacre of 17 people at Marjory Stoneman Douglas High School in Florida, gun control advocates often point to Australia as an example of how a country can implement strong firearm laws to try to stop such carnage.
But while Australia has virtually eliminated mass shootings since the landmark 1996 firearms laws were enacted days after the Port Arthur massacre in Tasmania ― in which 35 people were killed by a gunman wielding AR-15 and L1A1 rifles in what remains the worst single mass attack in modern Australian history ― gun control advocates say politicians and the general public have become "complacent," allowing the gun lobby to push for a weakening of several important planks of protection as compliance with the laws has slipped across the nation.
"While Australians strongly support gun laws, many are of the view that everything was set in stone in 1996, but it wasn't. Firearms laws are a political hot potato, and the Australian public isn't aware gun laws are in trouble," Sam Lee, head of Gun Control Australia, told HuffPost.
Following the Port Arthur massacre, the federal government swiftly passed new laws and state governments signed up to a new National Firearms Agreement, which all but banned semiautomatic weapons and pump-action shotguns.
Other parts of the legislation instituted far stricter rules governing storage of weapons and obligated people applying for guns licenses to demonstrate a "genuine need" to own a firearm ― self-defense was not permitted as a reason ― and to undertake a safety course. Also instituted was a new 28-day waiting period for licenses and new weapons, restrictions on the amount of ammunition that could be purchased and new conditions around "a mental or physical condition which would render the applicant unsuitable for owning, possessing or using a firearm."
The gunman in the Port Arthur massacre was mentally impaired.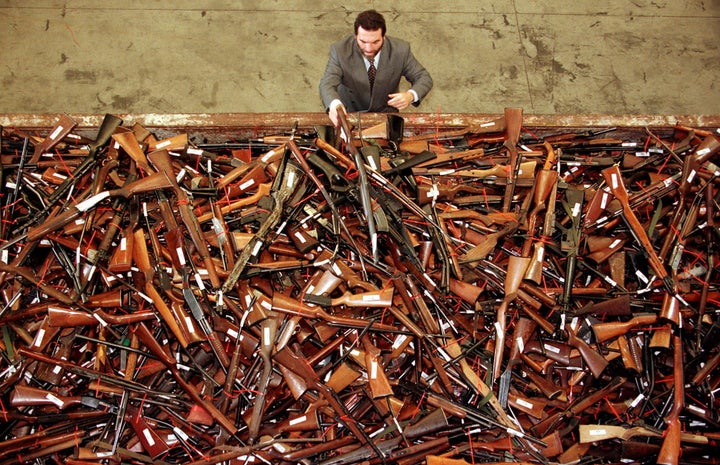 The government also instituted a buyback system in which those who possessed the newly-banned weapons would be compensated for handing them in to be destroyed. More than 640,000 firearms were bought back from owners by the government from October 1996 to September 1997, while many tens of thousands of still legal weapons, such as handguns, were voluntarily surrendered, for a total of more than 700,000 firearms handed over to authorities.
In the 12 years before the new laws, Australia experienced at least 12 mass shootings in which at least five people died. In the 22 years since, only three incidents could be classified as mass shootings: an incident at Monash University in 2002, known as the only shooting at an Australian education facility, in which two people were killed and five were wounded; a siege at Hectorville in 2011, in which three people were killed and three wounded; and a domestic-related incident at a farm in Lockhart in 2014, when a man shot dead his wife and three children before turning the gun on himself.
After the 1996 laws, homicide and suicide by firearm decreased, according to the Australian Institute of Criminology. From the 1995-96 fiscal year to 2013-14, firearm-related homicides dropped from 67 to 32 annually, the crime institute reported. Since 2003-04, no year has had more than 40 firearm-related homicides. In the U.S. in 2014, more than 11,000 firearm-related homicides were reported, according to the U.S. Centers for Disease Control and Prevention.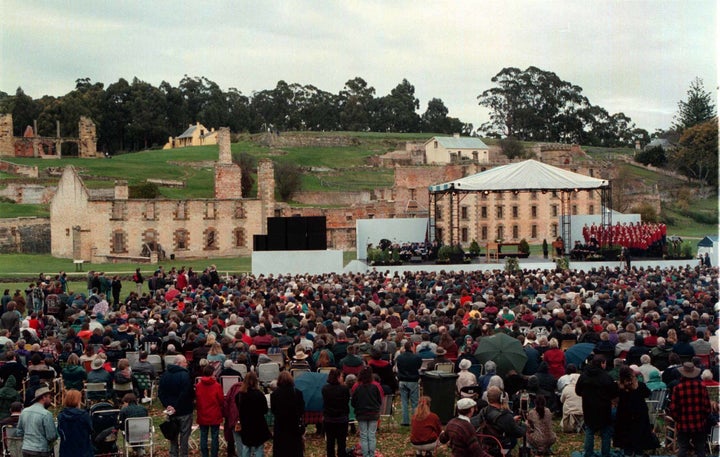 However, Gun Control Australia estimated in 2016 there were "as many guns in private hands in Australia as there was at the time of the Port Arthur massacre," and in 2017, authorities estimated there were up to 260,000 illegal or unregistered firearms in the country. There are currently 730,000 licensed gun owners in Australia and 2.75 million registered firearms. Another gun amnesty, the first since Port Arthur, saw 26,000 firearms handed in last year.
"Every jurisdiction has slipped backwards by varying degrees. [New South Wales] is the most obvious example of compliance 'slippage,'" wrote the report's author, University of Sydney adjunct associate professor Philip Alpers.
New South Wales, Australia's most populous state, has recently permitted gun silencers, extended the availability of semiautomatic weapons and eased restrictions on licensing, the report said. Also of concern is that "every State and Territory allows minors to possess and use firearms," with licensing ages ranging from 10 to 16 years, while some jurisdictions allow people to be trained in firearm use without first obtaining a license. Some states have relaxed restrictions on purchasing multiple firearms and ammunition, wound back licensing regulations, or relaxed rules on safe storage and background checks.
"Non-compliance from day one, and two decades of political pressure, have steadily reduced restrictions and undermined the NFA's original intent," the report said.
Gun control experts concur.
"Our gun laws are in a bit of trouble here. We can't be complacent," Gun Control Australia's Sam Lee told HuffPost.
She said that, although background checks for an initial firearm license or purchase remained stringent, there were no further checks when someone wanted to purchase a second weapon, meaning that criminal offenses committed after the purchase of a first weapon might not be picked up. She said a national firearm registry, one of the recommendations of the National Firearms Agreement, was never implemented.
"We don't know what happened in that time [between purchases]. People are falling through the gaps. We don't have a national system to track the movement of firearms and licence holders, which is a problem with any criminal activity," she said.
Lee Rhiannon is a senator for New South Wales and a member of the Greens party, the third-largest in the federal Parliament. Ond one of her portfolio responsibilities is gun control. Rhiannon told HuffPost she was trying to combat the complacency around firearms laws.
"The National Firearms Agreement hasn't kept up with the modernization of guns," she said, citing how dealers are attempting to import new rapid-fire weapons into the country, such as the Pardus shotgun (below), and technology that allows 3-D printing of weapons.
"I've been following the horror in the United States, and I've been impressed with the young people taking a stand and that they're looking to Australia for laws. Hopefully they start having the conversation and moving toward gun control, and there are fine lessons to learn from Australia, but our system isn't perfect. It can be tighter."
On a political level, Rhiannon cited the rising power of the Shooters, Fishers and Farmers Party in the New South Wales state parliament (it holds the balance of power in the upper house). The party supports gun rights and land access, and it has been working to slowly relax gun laws.
Former Prime Minister John Howard, who introduced the 1996 laws, warned against voting for the Shooters Party at a recent NSW state election.
"The Shooters Party is standing and hoping to win seats in state elections, and they're becoming important for major parties as the government will depend on them to get their legislation through. They're making it easier for people to use a gun, which goes against the whole tenor of the NFA," she said.
"The public hasn't gone easy on guns. When there is a shooting, the public are deeply uneasy about the incidents, but when it drops out of the news and people aren't paying attention, the major parties and shooters parties and gun industry are doing deals. At a federal level, the responsible minister has none of the gun control groups at the negotiating table, only the gun lobby."
"Were getting closer to a U.S. system, where the gun industry has increasing influence."
Popular in the Community