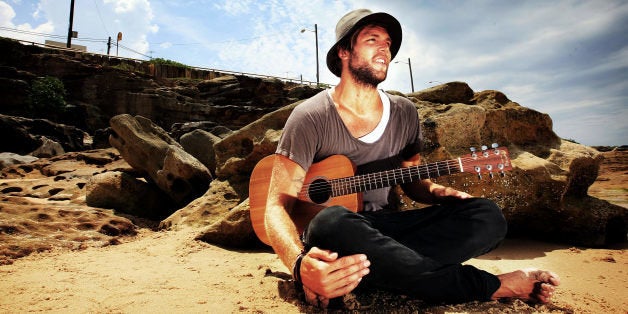 SYDNEY (RNS) The ubiquitous praise song "Shout to the Lord" can be found in many churches across the U.S. on any given Sunday. What fewer people realize is that it comes from a church in the outskirts of Sydney, with a Hillsong brand that is spreading across the globe.
Hillsong Church has combined Christian rock, charismatic energy and Australian accents to create a winning combination in major cities across the globe. On Sunday (Nov. 3) at their main campus just outside of Sydney, children and adults swarmed a petting zoo for children and coffee stations outside the glass entrance as volunteers gave out balloons celebrating the 30th anniversary of one of the most globally influential churches.
Thriving amid abuse scandal
In any given week, Hillsong estimates that more than 50,000 people will attend one of its campuses. Its secret sauce appears to be a combination of music and charismatic theology.
On the surface, Hillsong appears similar to an average evangelical megachurch service in the U.S., attracting about 30,000 people across its Australian campuses. But the Pentecostal church has grown into a global sensation.
The church already created locations in influential cities across the globe, including London, Cape Town, Paris, Kiev, Stockholm, Amsterdam, Barcelona, Copenhagen and New York. And Ben Houston, the son of founders Brian and Bobbie Houston, is starting another location in Los Angeles. Few churches in the U.S. could boast such global influence.
The New York location, co-founded by Brian's son Joel Houston, is one of the city's fastest-growing churches, attracting celebrities like singer Justin Bieber and Oklahoma City Thunder forward Kevin Durant. "I'm a Jew, raised by a family full of nonbelievers, but I have to admit, I was tempted," wrote Max Chafkin, a New York Times reporter who recently visited Hillsong in Manhattan at the invitation of Scott Harrison, the founder of charity: water.
The church, whose founders hail from New Zealanders, has faced bumps along the way. The couple started the church in a school with about 70 people.
In 2000, Brian Houston's father Frank Houston, also a minister, confessed to sexually abusing an underage male member of his New Zealand congregation 30 years before. In response, Brian Houston, who was the president of the denomination Assemblies of God in Australia at the time, fired his father, took control of the church and merged it with Hillsong.
Brian Houston still talks about his father, mentioning the scandal briefly in his Sunday sermon, thanking the congregation for their support during that time.
"I think I'm quite a tolerant person, but one thing I've really never had any tolerance for is sexual abuse, and especially child abuse," he said in an interview with the Australian Broadcasting Corporation. "So, I don't think you could have kicked me in the guts with a bigger blow, in some ways."
Added challenges and controversy
While widely admired, Hillsong is no stranger to critique, both inside and outside religious circles, from everything to its theology to its administration.
Some criticize the church's promoting of women pastors. Creationist proponent Ken Ham has decried Brian Houston for not adhering to a belief in 6-day creationism. Others scrutinize the church's teaching on homosexuality and gay marriage.
Some pastors like megachurch leader John MacArthur have criticized the church's Pentecostal teaching that the Holy Spirit enables spiritual gifts, such as speaking in tongues. Brian Houston even mentioned the MacArthur's recent Strange Fire conference in his sermon on Sunday, acknowledging the critics.
The church has a tricky relationship with the Australian media, each treating the other with great suspicion as the Houstons are closely guarded by media relations staff. While attempting to ask follow-up questions after Brian Houston's sermon, Religion News Service was told to go through the official spokeswoman.
"If anybody is an expert in media opposition, it's me," Brian Houston said in his sermon, joking that he has a Ph.D. in it.
Former church member Tanya Levin wrote a book called "People in Glass Houses," intended to be an expose and calling Pentecostalism "toxic Christianity."
Theologically, some say Hillsong treads near the "health and wealth gospel" found in other Pentecostal churches that preach God financially blesses Christians. Hillsong is part of the Australian Christian Churches, formerly known as Assemblies of God in Australia. Brian Houston, for example, wrote a book titled "You Need More Money." But observers say he has walked back on prosperity gospel-sounding theology, focusing more on stewardship than success. Along with a prayer of conversion at the end of the service on Sunday, he led the congregation in a prayer about their finances.
"It is dominated by a more contemporary style than many older 'traditional' Pentecostal groups," said Scott Thumma, a Hartford Seminary professor who studies megachurches. "I know there has been some concern about Hillsong's preaching of prosperity but that has been tempered."
Hillsong's driving dollars
One of the biggest criticism the church faces is about money. Finances of religious organizations are not available to the public in Australia, and proposals for taxing a congregation like Hillsong remain controversial.
Hillsong's Sydney location reported $64 million in revenue in 2010 (the last year available), but its report does not reveal what was produced from the sale of its music.
The church spent almost $10 million on "welfare, missions and overseas aid," $6.2 million on a Bible college and $6.7 million on conferences.
A church spokeswoman did not respond to a request to view financial details of the larger Hillsong organization.
The church has also plunged into the conference business. Its most recent U.S. conferences featuring the band Hillsong United sold out the iconic Radio City Music Hall, Hollywood Bowl and Red Rocks Amphitheatre.
Cassandra Langton, the director of Hillsong's creative ministry, said this summer that every week more than 45 million people sing songs written by Hillsong in churches in the U.S. alone, perhaps estimating from the number of people paying licensing fees. A non-commercial church reproduction license for usage specific for worship includes $10 per song for 12 months.
Charismatically influential
A racially diverse crowd streamed into services on Sunday in jeans and sunglasses or backwards ball caps on their heads, raising their hands while singing along with the iconic band.
"We believe a basic charismatic/Pentecostal theology, but we don't build strong on theology," Brian Houston said. "We make it about Jesus, about the grace of God, and we try to have a net so it's broad, not narrow."
The church remains politically and socially influential in Australia, attracting a parade of politicians. It also seems to both influence and be influenced by the United States. The church's bookrack features many U.S. megachurch pastors, including Joel Osteen, Max Lucado, T.D. Jakes and Ed Young.
An atheist wrote last year on an Australia media website that Hillsong might be the country's most powerful brand, providing young people a sense of belonging. Targeting growth in less religious large cities across the globe, Brian Houston says it is unlikely Hillsong would ever try to plant a church in a place like the U.S. Bible Belt.
"I really have a passion for big centers of influence," he said. "I think the message is timeless, but the methods have to change if we want to keep reaching society and not become an insular little island."
Despite some of the controversy surrounding theology or finances, most agree that Hillsong has emerged as a force through its music label. The church was originally known as Hills Christian Life Centre but the music became so famous that the church appropriated the Hillsong name.
To date, the Hillsong United label has sold just over 14 million albums. Its recent album "Zion" debuted at #1 on iTunes' overall albums chart in the U.S. and in seven other countries and was listed at #5 on the Billboard 200.
A spokeswoman said it has the largest Twitter following amongst any faith-based artists with more than 680,000 followers and more than 4 million Facebook fans.
Its popular songs include "Mighty to Save," "God is Able," "How Great is Our God" and "God is in the House," focusing on the universal Christian teaching of the need to praise God.
"I always wanted to have the kind of church which influenced the way people do church," Brian Houston said. "People may be divided on doctrine and theology and other things, but worship tends to transcend all of that."
At 59 and 56, Brian and Bobbie Houston are fashionable grandparents. In New York's Radio City Music Hall, he wore skinny green pants and a denim shirt. His wife was finishing her mascara backstage, wearing wedge sneakers and all black, as though preparing for any rock concert.
While his church is known for its music, Brian Houston is not a musician.
"I was the church drummer until — this is a true story — in New Zealand, as a kid, the organist one time got very frustrated, jumped up off the organ, walked over, grabbed both of my drumsticks, and sat on them on the organ stool," he said. "That was the end of my drumming career."
Local and global social impact
Much attention is given to its music, theology, money or other issues, but Hillsong is also very active in local and international aid projects. It has ministries in Cape Town, South Africa, and Mumbai, India, and the church gave $500,000 toward the 2004 Indian Ocean tsunami relief efforts. It partners with other evangelical organizations, such as like Compassion International and the Salvation Army, in its local ministry to children, the homeless and others.
"I think sometimes people miss the social care, which is the undergirding foundation of our church, but really that's the fuel," Bobbie Houston said.
The leader of Hillsong's A21 campaign that fights sex trafficking, Christine Caine, is a featured speaker at many U.S. and global conferences.
"They've got the Salvation Army's musical sensibility. They've stripped it of the uniform and strict disciplines and what emerges is a charismatic praise concert," said John Cleary, a religion journalist for the Australian Broadcasting Corporation.
Cleary points out that Brian Houston's father was initially an officer in the Salvation Army, where his son recalled in his sermon, he became a Christian.
"It's only in recent years Hillsong has recovered the Salvation Army's emphasis on social work," Cleary said.
Self-promotion in Australia is culturally looked down upon, so the Houstons tread the marketing line carefully.
Unlike some of the churches in the United States, where the church depends largely on a well-known name, Hillsong carries a bigger brand than the Houstons. Even so, says president of LifeWay Research Ed Stetzer, the Houstons' impact is wider than in the U.S.
"I'd guess that globally, they'd be in the top 10 influential evangelicals in the English-speaking world," he said.
Churches across the globe can capitalize on Hillsong's reputation without being dependent on the Houstons' presence, Stetzer said. It is remarkable that the church could flourish in Australia, he said. In 2011, nearly one out of every three Australians said their religious affiliation was either 'no religion' or not stated, compared to about 20 percent who would say the same in the United States.
"In a country where 55,000 people indicated 'Jedi' as their religion (from the 2006 census), and most denominations are in decline, Hillsong's continual growth is stunning," Stetzer said. "If I had to boil it down, Hillsong adds professionalism and positivity to their Pentecostalism, combined with a passion to change the world."
Related
Before You Go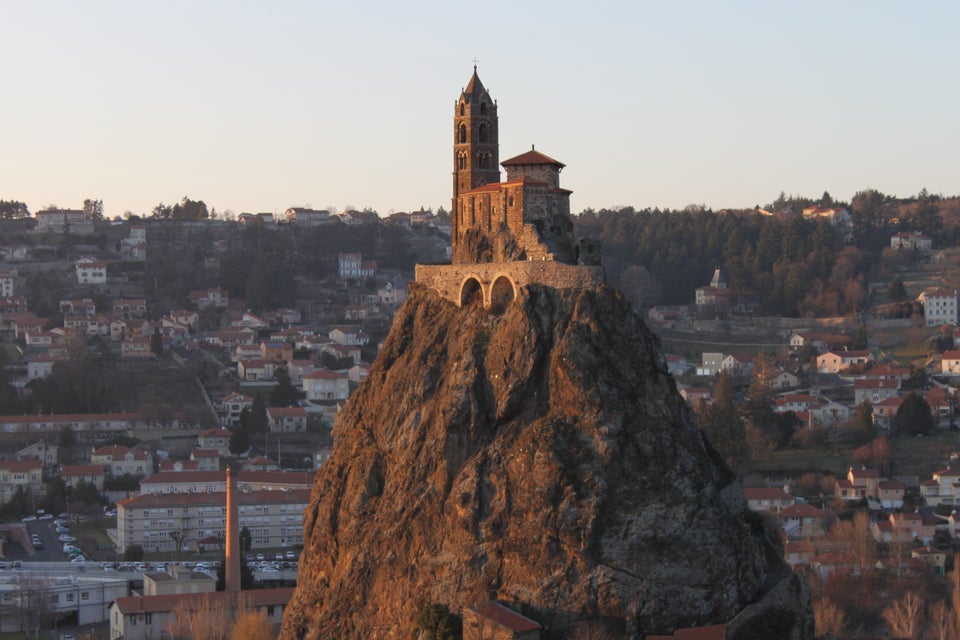 The World's 50 Most Unusual Churches
Popular in the Community