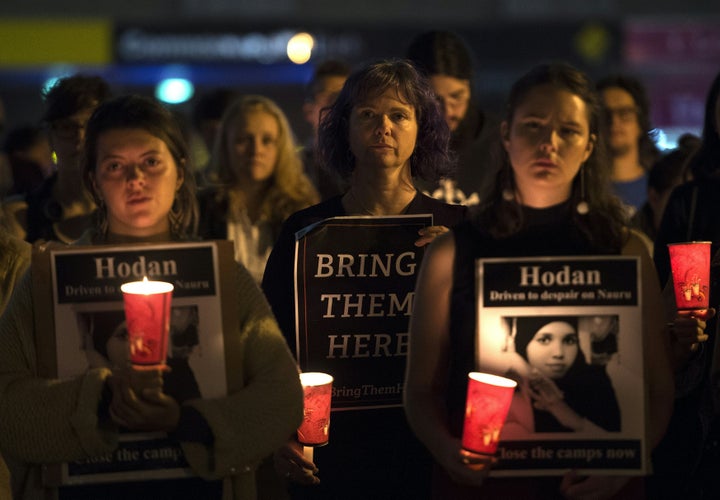 Every week, we bring you one overlooked aspect of stories that made news in recent days. Did you notice the media forgot all about another story's basic facts? Tweet @TheWorldPost or let us know on our Facebook page.
As migrants trying to reach Europe continue to lose their lives at sea, another refugee crisis is unfolding on the opposite side of the globe.
Australia's hardline policy toward boat-bound migration has all but stopped the flow of refugees and migrants arriving on the its shores in recent years. But Australia's migrant crisis hasn't gone away -- it has simply shifted locations.
The horrific conditions of offshore migrant detention centers have led to an epidemic of self-harm. Two refugees have set themselves on fire -- one died, while another remains in critical condition -- since last Wednesday.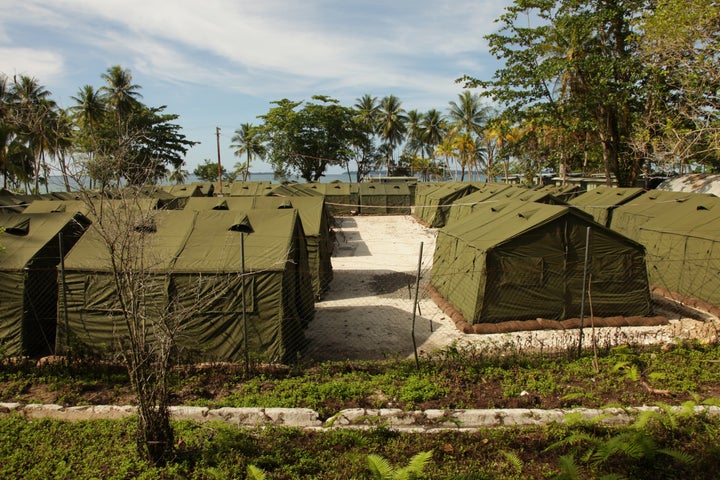 Migrant Crisis Moves Offshore
The Australian military intercepts most migrant boats and sends them back to where they came from, typically Indonesia.
Migrants who do reach Australian territory by sea are barred from ever settling in the country. Instead, they are sent to Australian-run detention camps on the Pacific island of Nauru and Papua New Guinea's Manus Island while their asylum claims are reviewed, a process that takes a year on average. If they are deemed genuine refugees, and around 90 percent are, they are given refugee status on the islands, or in a few cases, Cambodia.
Australian leaders say the country's tough approach deters dangerous sea crossings and thus ends up saving lives.
But the U.N.'s refugee agency says the prolonged detention of some 2,000 refugees in the secretive camps is "completely untenable."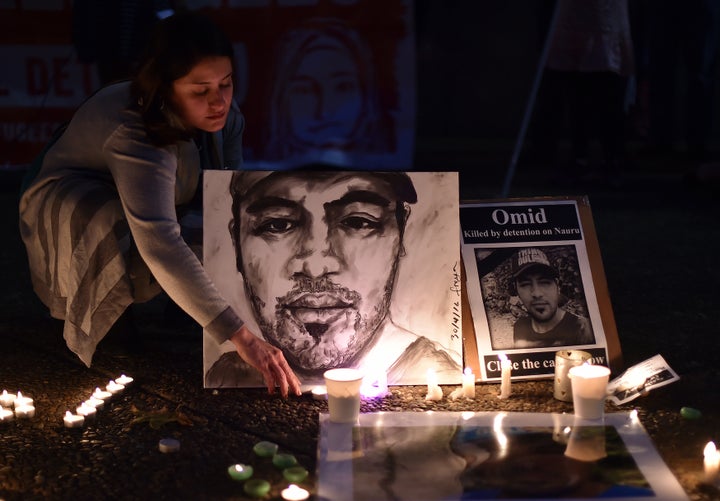 Self-Immolations
The hidden crisis has come crashing into plain sight, as two refugees in the Nauru camp set themselves on fire a few days of each other.
Somali refugee Hodan Yasin, 21, remains in a critical condition after setting herself ablaze on Monday. She fled al-Shabaab and has spent over three years on Nauru, according to refugee advocates. Yasin was forcibly returned to the camp last week after spending six months in Australia to treat a head injury. Friends told The Guardian that she was a "gentle soul" who was "destroyed" by her experiences in the camp.
A few days earlier, 23-year-old Iranian refugee Omid Masoumali died after setting himself on fire in front of U.N. refugee agency officials visiting Nauru. He had also been at the camp for three years, and had lost hope of leaving the island anytime soon, friends told Australia's ABC News. Witnesses said he yelled, "This is how tired we are, this action will prove how exhausted we are. I cannot take it anymore," before setting himself alight last Wednesday.
Refugee advocates reported at least seven other suicide and self-harm attempts on Nauru last week.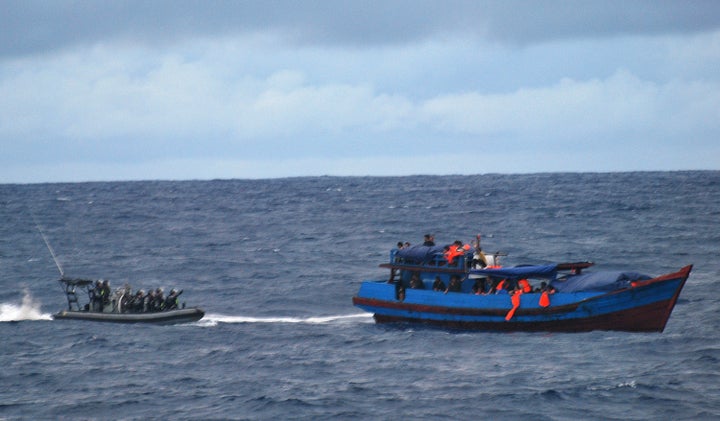 "The consensus among medical experts is that conditions of detention and offshore processing do immense damage to physical and mental health," the Australian office for the U.N.'s refugee agency said this week, adding that refugees should be moved to "humane conditions."
The camps are largely off-limits to reporters, and camp employees are banned from discussing them.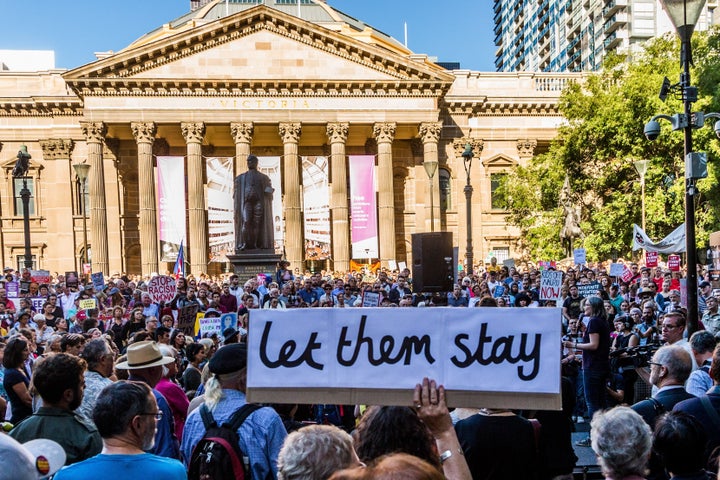 Last week, Papua New Guinea's supreme court ruled the Manus detention center unconstitutional and ordered it closed. Australia has vowed not to change its policy on offshore detention, which the High Court of Australian upheld in February, but has not yet said where it will send the hundreds of detainees currently at Manus, adding to the uncertainty and distress of refugees at the camp.
Popular in the Community