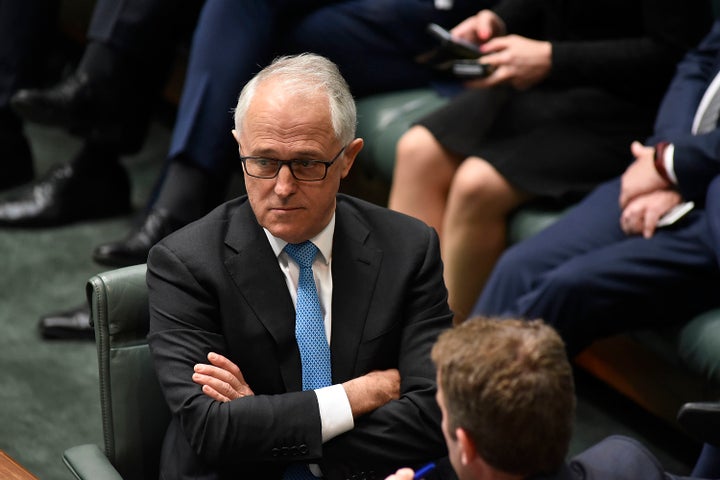 A planned overhaul of Australia's national security laws has prompted civil society and the nation's largest media organizations to warn that the draft laws threaten press freedom and could cause journalists to be jailed for doing their jobs.
However, the change will also see the definition of espionage expanded to include the possession of classified information (the current definition only outlaws communicating it), which has journalists and anti-secrecy advocates worried.
"The result is that fair scrutiny and public interest reporting is increasingly difficult and there is a real risk that journalists could go to jail for doing their jobs," the submission read.
"The proposed legislation criminalises all steps of news reporting, from gathering and researching of information to publication/communication, and applies criminal risk to journalists, other editorial staff and support staff that knows of the information that is now an offence to 'deal' with, hold and communicate."
Press freedom isn't a constitutional guarantee in Australia. However, the nation's highest court has ruled that there is an implied freedom of political expression. While Australia enjoys a relatively free press, recent changes to the country's copyright and telecommunications laws have media freedom and privacy advocates concerned about the potential for misuse.
Australian politicians have been wrestling over the past year with foreign political interference in the country.
"This includes propaganda and censorship in much of this nation's Chinese-language media as well as channels of interference through intimidation of dissident voices and the establishment and mobilisation of pro-Beijing organisations on Australian soil," he said.
"There is also the troubling question of political donations and their motives."
Medcalf's comments were followed by warnings in October from Duncan Lewis, the head of Australia's domestic spying agency ASIO, that the government needed to be "very conscious" of foreign interference in Australia's universities.
In announcing the laws, Turnbull said he took the reports of Chinese interference seriously, but stressed that the laws were not about one country.  
"Foreign interference is a global issue," he said at the time. 
"For example, I know you're all very familiar with very credible reports that Russia sought to actively undermine the integrity of the U.S. election and sought to influence it."
China reacted to the proposed laws by accusing Australian media of fabricating stories about Chinese influence and "infiltration in Australia." 
The U.S. cautiously welcomed Turnbull's December announcement, with James Carouso, the U.S. chargé d'affaires in Australia, telling the national broadcaster that "our democracy is facing similar concerns with foreign interference."
"Our FARA (Foreign Agents Registration Act) is helpful in finding ways to deal with the problem," Carouso added.
But the laws have also run into opposition from Australia's own intelligence community, with the national intelligence watchdog fearing they could deter spy agency whistleblowers from coming forward.
The Law Council of Australia warned the laws would have a "chilling" effect on public debate in the country, while at least one prominent U.S./Australian business group complaining that they would deprive its members of freedom of speech.
Even religious groups have weighed in, with the Australian Catholic Bishops Conference arguing the proposed law was too broad and could affect priests.
The Australian government has yet to formally respond to the parliamentary submissions, and the laws are expected be debated in Federal Parliament in coming months.
REAL LIFE. REAL NEWS. REAL VOICES.
Help us tell more of the stories that matter from voices that too often remain unheard.