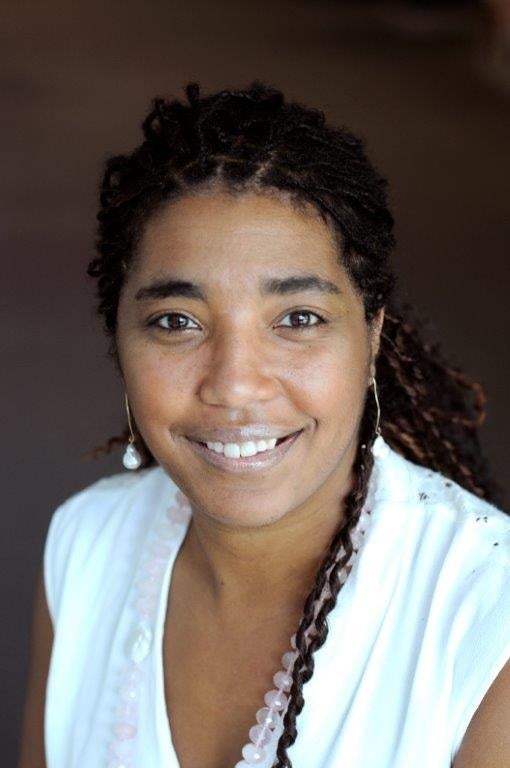 One of the areas of great importance for advocacy and research in the young adult cancer movement is Oncofertility. What we know is that cancer and its treatment (surgery, chemotherapy and radiation) can affect the ability for a person to have children. Oncofertility (oncology + fertility) is a term that was coined by Dr. Teresa K. Woodruff of Northwestern University to define this area of academic research and practice. Unfortunately, cancer treatment can cause infertility and sexual dysfunction but we still need more data on how these treatments and new treatments such as immunotherapy can cause infertility depending on the dose of chemotherapy, immunotherapy and radiotherapy and the site and extent of surgery and radiotherapy. Sadly, there are a number of barriers to patients not receiving Oncofertility care which includes the high costs of preserving patient's fertility, which are not uniformly covered by health and insurance cover, the lack of referrals between cancer and fertility specialists and the difficulties of having these discussions at diagnosis when doctors and patients are concentrating on the cancer diagnosis.
A year and a half ago, I wrote a blog titled, "5 Things You Should Know About Oncofertility". Since then I have had the opportunity to travel to Australia and interview one of the leading experts in the field, Dr. Antoinette Anazodo, to ask her about the incredible leading work her and her team are doing Down Under. Dr. Anazodo founded the FUTuRE Fertility Research Team (Fertility Understanding Through Registry and Evaluation) who has established the first web-based, multi-site 'Australasian Oncofertility Registry' (AOFR). It collects international data from cancer and fertility centres. Their study was co-developed by The Kids Cancer Centre at Sydney Children's Hospital, The Nelune Comprehensive Cancer Centre at The Prince of Wales Hospital, The Royal Hospital for Women and The University of New South Wales with a national group of chief investigators. Here is what Dr. Anazodo said when I had the chance to sit down and catch up with her:
Emily – What inspired you to start the Australasian Oncofertility Registry (AOFR)?
Dr. Antoinette Anazodo – My inspiration to start doing research into Oncofertility and fertility preservation was from seeing cancer patients in our survivorship clinic and realizing how distressing it is to not have information about the risk of infertility and complications of sexual health as a result of cancer treatment as well as information on the success of fertility treatment in cancer survivors. When I started in this field there wasn't really good clinical practice (models of care) established in this field and so, not every patient was given the opportunity to know about fertility preservation at diagnosis. It is still something that patients find out about later then they should and this restricts the options they have. I think the other thing that has changed my practice is the joy that having two children has brought me and realizing that that joy should be experienced by my patients if that is the choice they want. Hopefully that balance of being a clinician and mother has brought a new perspective as life would be very different without Amelia and Hugo.
Emily – In layman's terms can you explain the registry?
Dr. Antoinette Anazodo – So, what the registry is is a database that is collecting cancer and fertility information from cancer patients who are either newly diagnosed or have relapsed and we are collecting information at four time points. The first time point is that we are really interested in knowing what information cancer patients are given about fertility and sexual health at diagnosis and the choices they make to have fertility preservation procedures. The second time point is that we really want to know what the infertility risks of different cancer treatments are so that we are able to give patients really good information about the risk and the benefits of fertility preservation. The third time point is that we want to know how many patients go on to have a baby naturally (who that patient group is and what cancer treatment they have had) and equally, those patients who want to have a child and can't and have to have assisted reproductive treatment. We want to give patients and clinicians information about the success rates of fertility preservation and the complications/success rates of using assisted reproductive treatments. The last time point is collecting data on the parenthood outcomes following a pregnancy both natural and assisted for both the cancer patient and their child.
Then we want to use the registry in a way that will give patients the opportunity to be involved in other research studies. We have two active studies: one is on health economics – so we know that fertility preservation has a cost and in most centers around the world that cost isn't covered and therefore patients are going to be out of pocket. So, we are going to find out what that cost is and then we can go back to government and insurance agencies and say this is how much it costs to have fertility preservation upfront, but if you don't have fertility preservation upfront those cancer survivors (which is a growing group) are going to cost you more because they are going to end up wanting to have assisted reproductive treatment at a later date. Then the last study we have is about psychological distress because we know that fertility and sexual health are unmet needs, but we want to be able to define what fertility related psychological distress is, when it is likely to happen and what support helps. We are also looking at how cultural differences and religion may change the fertility related distress patients experience and how to provide culturally appropriate support.
Emily – What have been the success points of it so far?
Dr. Antoinette Anazodo – Oh look, there've been really a lot of success points. I think the biggest success point for us is that we brought together a consumer group of patients, parents and survivors - to form the Australasian Oncofertility consumer group. They were able to give us really good feedback about the study and the changes we should make, which have all been implemented. They also helped to change the focus we had which has resulted in the development of patient resources and further research that has led to the development of the Australasian Oncofertility Charter which defines what gold standard Oncofertility care should be like and that's been an amazing project to be part of. We are now working on the development of an international competency framework that allows health care professionals to implement all the research guidelines and evidence from research studies into practice by changing how health care professionals work. Locally we have just opened our Fertility and Research Centre which is one of only four publicly available fertility centres in Australia, but we are thrilled because it is co-located on a campus with both paediatric AYA and adult cancer centres present giving a large number of patient's access to this vital service but also gives patients the opportunity to be involved in research in this area.
Emily – Where would you like to see the project go?
Dr. Antoinette Anazodo –I certainly think there's a need for really robust reproductive research for cancer patients and so, the collaborations we have with our local partners and international partners such as the Oncofertility ThinkTank and Northwestern University will hopefully allow us to build up a portfolio of research studies. I think the registry is going to answer questions on what the risks are for cancer patients and what the successes are in terms of the fertility preservation options. From an advocacy point of view in Australia, we have been working with the Federal Health Department to develop new Oncofertility Medicare item numbers which will give all patients access to publicly funded Oncofertility care. The first item number will start on May 1st 2017 and will allow female patients having radiotherapy to the abdomen and pelvis to have a surgical procedure called an ovarian transposition that will move the ovaries outside of the radiotherapy area so they are not damaged by the radiotherapy. We have 6 other item number which are in different stages of being endorsed by the Federal Health Department which will mean in 2018 Australia will able to provide equitable access for fertility preservation options for all cancer patients.
Emily – Why do you believe patients should have their reproductive health checked?
Dr. Antoinette Anazodo – Our reproductive health has an impact on our bone and cardiovascular health as well as psychological well-being. My recommendation for all cancer patients will obviously vary depending on the age of the patient and desire to have children, but I think it's important for all cancer survivors to understand if treatment has had an effect on their reproductive health so they are in a position to get the treatment required and consider fertility preservation or assisted reproductive treatments. Many patients results' show that they are still fertile so they can stop worrying about infertility and ensure they are considering contraceptive choices and prevention of sexually transmitted diseases.
Emily – Are there any success stories that stick out to you?
Dr. Antoinette Anazodo - We have had many patients who have been willing to share their success stories with us so that other patients learn something from their experience. One cancer survivor who at 15 banked his sperm is now in his early forties and he was one of the lucky ones although at that time he was not given the information about fertility preservation he found out the information because his stepmother knew about CanTeen (https://www.canteen.org.au/) and had heard about fertility preservation. His stepmother advocated for his needs and went back to the doctors and said my son should have fertility preservation. Fast forward thirty years and he and his wife wanted to start a family but he was infertile. Using IVF and the banked sperm they've successfully conceived Xavier http://www.futurefertility.com.au/patient-stories/ under "Alex").
Disclaimer: I was not paid to write this piece. However, my travel to CanTeen's Road Trip: Inaugural Australasian Youth Cancer Summit and Australasia's First Adolescent and Young Adult Cancer Congress (where I spoke) was sponsored by the conferences.
Calling all HuffPost superfans!
Sign up for membership to become a founding member and help shape HuffPost's next chapter
This post was published on the now-closed HuffPost Contributor platform. Contributors control their own work and posted freely to our site. If you need to flag this entry as abusive,
send us an email
.