Australia may be the smallest continent but it's still a vast amount of space to cover -- about equal in size to the continental U.S. Trying to see it all in a week or two is daunting, but here are some pointers to help maximize your travel Down Under.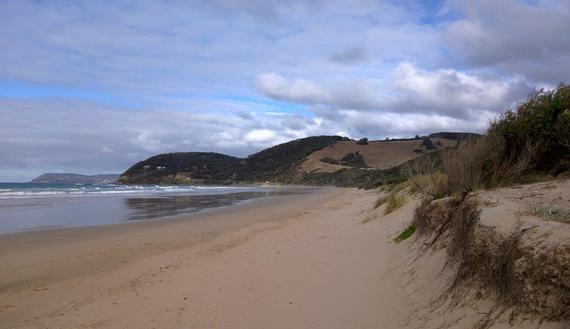 Buy tickets online
Transit fares, city tours, cultural performances -- all may offer discounts for Internet bookings.
Observe the time zones
Don't take the local time for granted, changing from one city to another may mean a full -- or half hour -- time change.
Take advantage of your special status
Bring along proof from your school that you qualify for student rates. For seniors there may be "concession" discounts. Strict institutions accept only an Australian government pension card, but some museums and concerts will accept ID proof of age.
Apply your APP-titude
Sign on for local apps -- events listings, transit schedules, restaurant hours -- all are most easily found online. Instead of consulting timetables, you tap in your destination and your handheld shows its location and three possible routes get there -- by car, transit, or on foot.
Ride for free
Most major cities provide fare-free transit around the central city. Save sightseeing time by jumping on the tram, trolley, or bus at no cost.
Shop in convenience stores
Cities are liberally sprinkled with convenient Citi and 7--11 outlets selling transit fares and quick snacks. No standing in line to refill transit cards here.
Allow extra time for a cuppa
Not only at Starbucks but everywhere coffee is a ritual -- expect to wait while the barista prepares your flat white or latte. Alternatively there's ready-to-go take-out at 7-11 -- where a cup costs only $1.

Steady yourself for sticker shock
Even with the favorable exchange rate -- an Australian dollar costs only 80-cents American -- don't be abashed by high prices -- expect to pay $3 for a donut, $12 per day luggage storage, $5 per day for Internet use.
Take along your talent
Busking is a national past time with local talent strumming, juggling, gyrating for cash in parks and on street corners -- if you think you may run low on funds, plan to break out your harmonica, guitar, or pantomime routine.
Practice preventative souvenir purchasing
If you already own a pair of UGG boots, a bush hat, or a stuffed koala, take them along so you won't be tempted to return home with duplicates.
Related