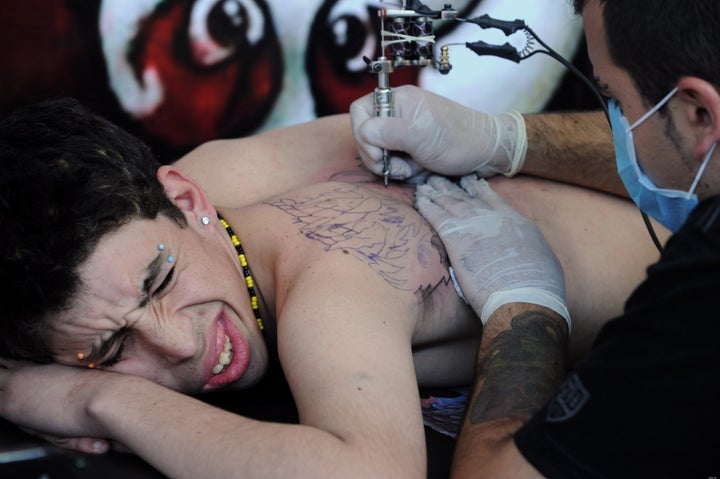 A 25-year-old Australian found himself the victim of the worst kind of prank -- one conducted by a tattoo artist with a particularly raunchy sense of humor.
Despite having requested some fairly harmless ink -- a yin-yang symbol and some dragons -- the man returned home to discover a 16-inch penis and an obscene, albeit misspelled, slogan "implying that he was gay" inscribed on his back, the Ipswich Queensland Times reports.
"When he got home he showed it to the person he lives with and she said: 'I don't think it's the tattoo you were after,'" Queensland detective Paul Malcolm told the Times.
And as if being permanently marked with a giant phallus on his back wasn't enough, the victim was also allegedly punched and thrown out of the studio by the 21-year-old amateur artist after the tattoo was completed, according to the AFP.
Upon discovering the prank, the victim immediately contacted the police. The former friend who allegedly etched the tattoo is due in court Nov. 15, and has been charged with two counts of assault. He potentially faces additional public safety charges as he was not a licensed tattoo artist.
On top of the inevitable ridicule, the victim reportedly faces a bill of between $600 to $2,000 to have the tattoo removed.
Calling all HuffPost superfans!
Sign up for membership to become a founding member and help shape HuffPost's next chapter