An Australian lawmaker and member of Parliament addressed his colleagues this week about the ongoing debate surrounding same-sex marriage by sharing an emotional speech about his uncle who died from AIDS.
Watts delivered the impassioned speech above about "a man that I called my uncle Derek, but a man who my uncle Ian was never able to call his husband." He told the Australian Parliament:
Our family took the same journey that so many other Australians have in recent times. A path to acceptance -- and then love... It's a horrific thing to watch someone die from AIDS -- particularly horrific in the Queensland of the 1980s and '90s. To have to do so not only with the horrors of the illness, but the indignities and horrors of a lack of recognition from society around you -- to have to deal with being beaten by hateful thugs in the street while your body was destroying itself from the inside.
Buzzfeed also spoke with Watts about his decision to share his uncle's story after his video began making its rounds on the Internet. He told the news outlet:
It's obviously a very personal issue. I haven't spoken publicly about this at all. Being confronted with Tony Abbott telling another generation that it would have to wait again was the last straw. I couldn't stop thinking about my uncle and a generation of gay men who died before being able to see the opportunity to have full equality under the law.
Prior to Abbot's announcement, Australian Parliament was slated to rule on marriage equality by the end of 2015. The vote was projected to go either way.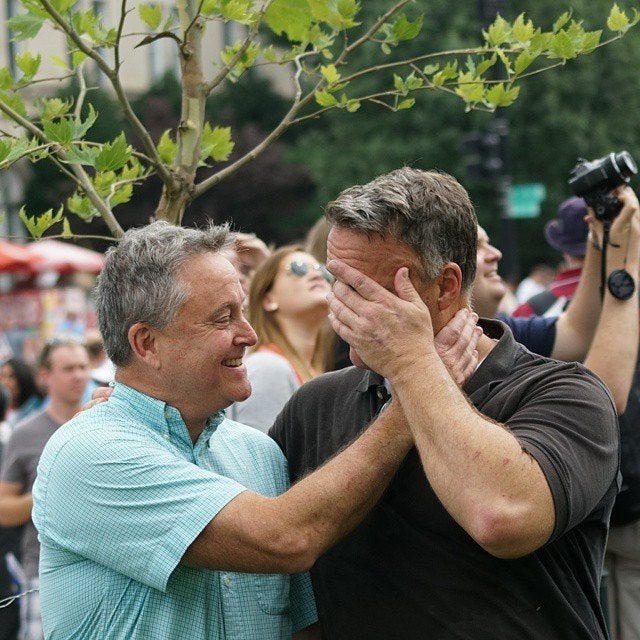 U.S. Celebrates Marriage Equality