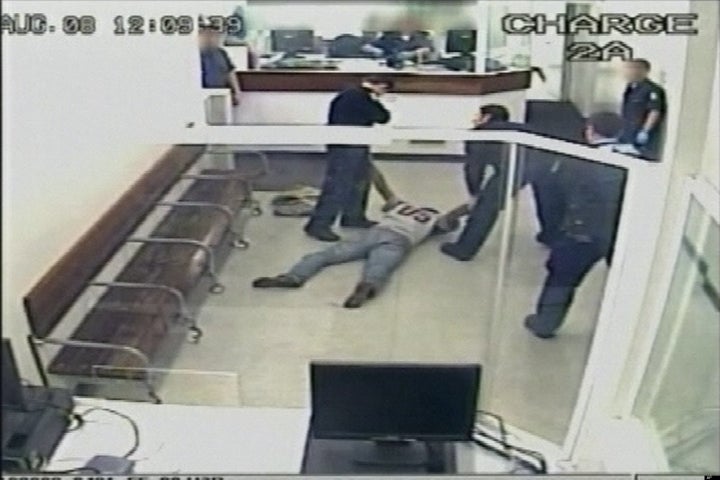 Graphic CCTV footage of Perth police zapping an unarmed man with a Taser has sparked fresh debate over Australian authorities' use of stun guns, the Associated Press reports.
Shot in a Perth detention facility in 2008, a dark-skinned, aboriginal man -- reported to have refused to undergo a strip search -- screams in agony as nine officers surround him and shock him with a Taser gun eight times. An additional five shocks were administered off-camera. Taser guns immobilize the victim by disrupting voluntary control of muscles via an electrical current.
According to CNN, the detainee survived the incident but declined to press charges. After an internal inquiry, two of the officers involved were fined $1,149 and $718 respectively, but kept their jobs.
The new video comes at a time when Australian authorities have been criticized for what has been called "unacceptable and excessive" use of stun guns during arrests. According to The Sydney Morning Herald, a Vietnamese man living in Sefton, Australia died earlier this week after being struck in the chest by police using a Taser device, despite warnings from the gun's manufacturer about using the device in that area of the body.
REAL LIFE. REAL NEWS. REAL VOICES.
Help us tell more of the stories that matter from voices that too often remain unheard.