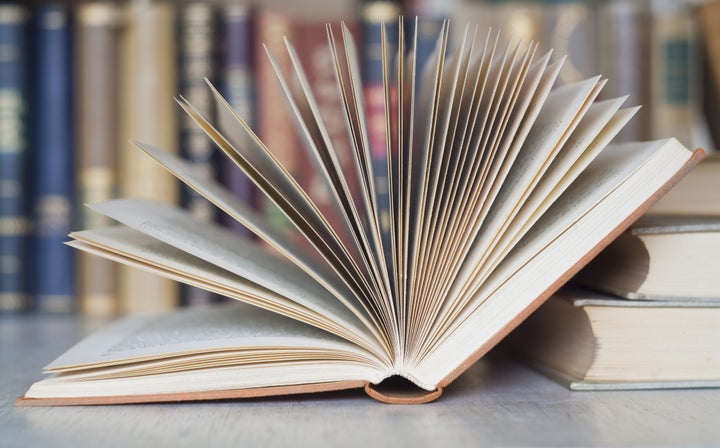 Last year when I went hunting for books by Australian women at my local library in the World Heritage area of Katoomba in the Blue Mountains, I couldn't find any. The librarians weren't much help. They said, "Look for the kangaroo on the spine."
I asked friends. Like me, they'd heard of Geraldine Brooks (who lives in the US), Kate Grenville (who won the Orange Prize), and multi-award-winning author Helen Garner. Familiar, too, were names like Shirley Hazzard, Janette Turner Hospital and Kathy Lette (all non-Australian residents). But what about women living and writing in Australia - women of my own (younger) generation? Their books weren't being reviewed in Australian literary magazines.
Turns out, I wasn't alone in thinking books by Australian women weren't getting the attention they deserve. A panel were working hard to combat the problem, setting up Australia's newest, women only, literary prize, The Stella Prize.
Entries have now closed for the inaugural Stella Prize, worth $50 000, and the winner will be announced in April next year. The prize is named after early twentieth-century author, Stella Miles Franklin, whose bequest established the prestigious Miles Franklin Award. It has been created to help overcome the fact that books by Australian women have been overlooked for major prizes in recent years, including the Miles Franklin: in both 2009 and 2011, it had no women shortlisted.
Ironically, the quality of writing by Australian women has been well reflected in this year's major literary prizes. A bunch of top awards, including the Miles Franklin, has gone to Anna Funder's All That I Am, the story of London-based German dissidents in the post-war years. Earning honours, too, has been Gillian Mears' Foal's Bread, a story of love, risk and big dreams between the wars in rural New South Wales. Acclaimed, also, have been Gail Jones' Five Bells, the nonfiction work of Robin de Crespigny, The People Smuggler, and debut author Favel Parrett's Past the Shallows. Parrett's book, shortlisted for the Miles Franklin, tells of two young brothers from a Tasmanian fishing community, its haunting prose attracting comparisons with Tim Winton.
But what of books released in 2012? Have they been receiving attention?
At the beginning of the year, inspired by an online stoush over gender bias involving popular fiction author Tara Moss and a literary reviewer, I decided not to leave it to chance. Along with a group of book bloggers, we established the Australian Women Writers Challenge, pledging to review books by Australian women throughout 2012. Over 370 signed up and to date we've generated 1250 reviews, embracing more than 480 authors. (Tara recently wrote a witty recap of her gender bias stoush here.)
The reviews haven't all been of literary fiction. They cover nonfiction and poetry, as well as genres that rarely, if ever, get reviewed by traditional media such as horror, romance and erotica.
Among 2012 releases - and therefore eligible for The Stella Prize - the most popularly reviewed has been World Fantasy Award winner Margo Lanagan's Sea Hearts, published in the UK as Brides of Rollrock Island. With poetic lyricism, Lanagan sings a tale of the mythic Selkies, or women of the sea. Widely reviewed, too, has been fantasy author Kate Forsyth's Bitter Greens, a retelling of the Rapunzel story through an account of seventeenth-century novelist, Charlotte-Rose de Caumont de La Force; and M L Stedman's debut historical fiction, The Light Between Oceans.
Several romance titles with outback Australian settings have attracted bookbloggers' attention. These include Rachael Johns' Jilted, Loretta Hill's The Girl With the Steel-Capped Boots, Margareta Osborn's Bella's Run, and Bronwyn Parry's genre-bender, Dead Heat, which combines romance and mystery. It's not all "red earth and flies" among popular contemporary novels, however. The setting for "Chick lit" author Lisa Heidke's Stella Makes Good is solidly suburban, as is Fiona Higgins' debut, The Mother's Group. For young adult (YA) readers, debut author Jessica Au explores a beach culture in Cargo, while Cath Crowley finds poetry and yearning in Graffiti Moon. Reflecting the diversity of YA writing, Em Bailey's Inky prize-winning Shift is a thriller, while indigenous author Ambelin Kwaymullina's debut, The Interrogation of Ashala Wolf, is part-thriller, part-romance, dystopian fantasy.
Crime fiction, too, has been well reviewed, including 2012 releases by several award-winning writers: Wendy James' The Mistake, Sulari Gentill's historical detective story Miles Off Course and Jaye Ford's thriller Scared Yet. Backlists as well as recent releases have been reviewed of Katherine Fox, Katherine Howell, Tara Moss, Malla Nunn, Kerry Greenwood, Y A Erskine, Sara Foster and Caroline Overington. One impressive debut has been Indigenous author, Nicole Watson, whose novel The Boundary won the David Unaipon Award. This stands out among contemporary crime novels in its depiction of the heterogeneity of urban indigenous communities and their differing social and political values.
Will any of these authors attract the attention of the Stella Prize judges? Who's to know? The prize is open to all genres.
More likely contenders are recent books by authors who have been long- or shortlisted for awards in the past. These include some with international settings, such as Kirsten Tranter's A Common Loss (Las Vegas), Emily Maguire's Fishing for Tigers (Vietnam) and Drusilla Modjeska's The Mountain (New Guinea). Other new releases reviewed include Susan Johnson's My Hundred Loves, Jennifer Mills' The Rest is Weight (short stories), Honey Brown's thriller After the Darkness, Carrie Tiffany's Mateship With Birds, Chloe Hooper's The Engagement, Jessie Cole's Darkness at the Edge of Town, P A O'Reilly's The Fine Colour of Rust, Sonya Hartnett's book for teens, The Children of the King, Lily Brett's Lola Bensky, and Annabel Smith's Whiskey Charlie Foxtrot. Several recent releases are novels adapted from creative writing PhDs, including two historical fiction works: Belinda Castle's Hannah and Emil, and Lynne Leonhardt's Finding Jasper, a portrayal of three generations of Western Australian women surviving the traumatic aftermath of war.
Nonfiction released in 2012 will also be eligible for the Stella, including multi-published fiction author Charlotte Wood's memoir, Love and Hunger, Janine Burke's Nest, Brenda Niall's True North about the pioneering Durack sisters, Jane Gleeson-White's Double Entry: how the Merchants of Venice created modern finance and the memoir of indigenous writer and "chick lit" author Dr Anita Heiss, Am I Black Enough for You?
Correction: The piece originally stated that Bitter Greens was Kate Forsyth's first fiction book. This has now been corrected.
Related
Popular in the Community