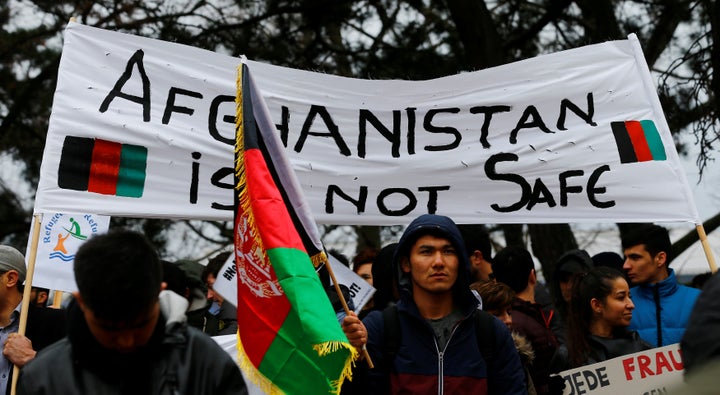 Austrian officials denied asylum to an 18-year-old Afghan for not being able to lend credence to the claim that he was being persecuted for being gay ― specifically, he was told that he didn't behave or dress in a stereotypically gay manner.
"Neither your walk, nor your behavior nor your clothing give the slightest indication that you could be gay," the decision said according to The New York Times. It was handed down in May but gained attention this week when an Austrian magazine, Falter, published a piece about the man's case after gaining access to the decision.
"They reported that you frequently got into fights with roommates," it said. "You clearly have the potential to be aggressive, which would not be expected in a homosexual."
The decision also questioned the man's homosexuality given reports that he didn't have many friends in the country. "Don't homosexuals tend to be rather sociable?"
And it also questioned the man's claim that he became aware of his sexuality at age 12, claiming that sounded "rather early" and dubious. Afghanistan, according to the decision, is a country "where there is no public sexual stimulation through fashion and advertisement."
The man is now appealing the asylum rejection, Falter said.
"In the asylum process, the asylum seeker must make his reason for flight credible," spokesman Christoph Pölzl said. 
Austria's conservative and far-right coalition government, led by Chancellor Sebastian Kurz, came to power last year on a platform hostile to European immigration after a large influx of migrants, many of them Muslim, have entered the country in recent years (Pölzl said Austria has made 120,000 asylum decisions in the past two years). Kurz proposed in June that Germany and Italy join the country in an "axis of the willing" that would fight "illegal migration."
Calling all HuffPost superfans!
Sign up for membership to become a founding member and help shape HuffPost's next chapter