Adelaide, on the other hand, is not: she's the daughter of Philippe Drapé-Frisch, a French diplomat who moved his family across Europe throughout her childhood. The 22-year-old student met her fiance at Jeunesse Lumière, a Catholic school where the pair spent a gap year between high school and college.
The young couple were married first in a civil ceremony at the Hôtel de Ville of Nancy, France on Friday followed by a religious service at the Basilique Saint-Epvre de Nancy on Saturday attended by over 1,000 guests.
The bride wore a seasonally-appropriate white gown with a fur collar and cuffs designed by French couturier Diane Lelys while the groom's mother wore a royal repeat: a blue suit first worn in 2000 by her mother, Grand Duchess Joséphine, at her brother Henri's investiture ceremony. (One blog notes that Princess Marie Astrid wore a brown version of the suit at the wedding of another one of her children, Archduchess Marie Christine.)
It's reported that no foreign royals besides those from Luxembourg and Austria were in attendance -- but thankfully, there were plenty of photographers around. Check out the very last Royal Wedding of 2012!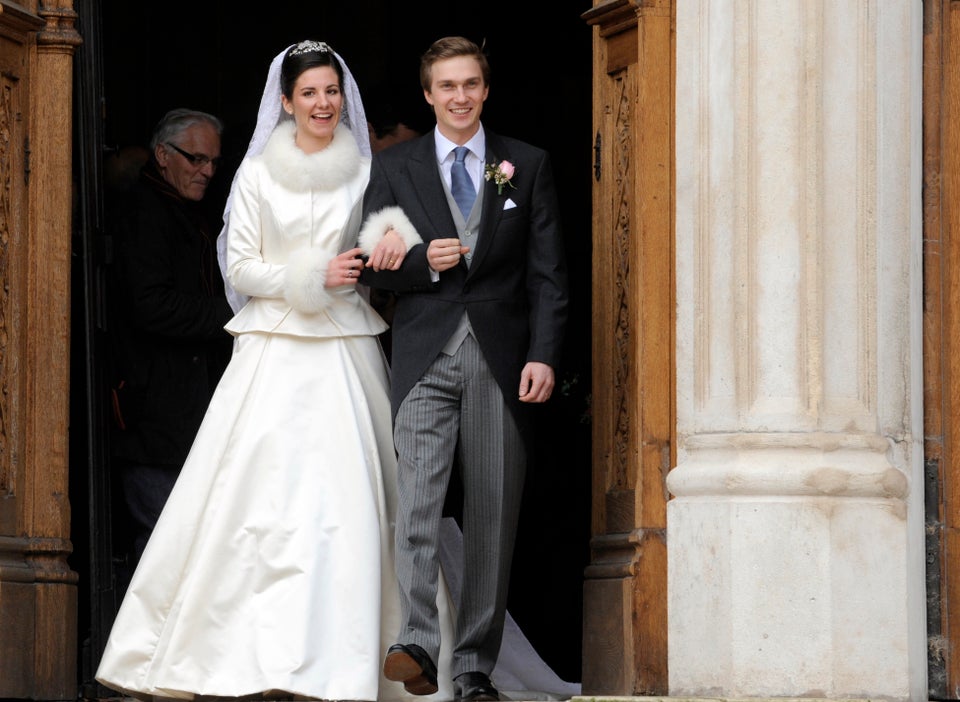 An Austrian Royal Wedding!