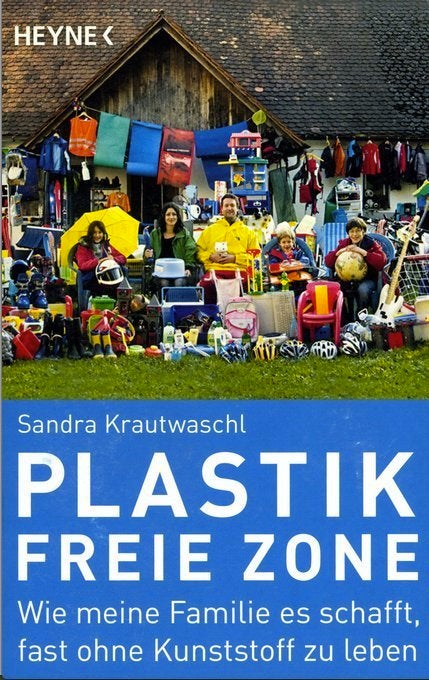 Troubled by the high levels of pollution plaguing our planet, an Austrian family has committed themselves to living a life without plastic and has inspired many others along the way.
Mother-of-three Sandra Krautwaschl and her family have been living almost plastic-free for about two years. Krautwaschl, who has just published a book in German about her family's experience titled "Plastikfreie Zone", or "Plastic-Free Zone", told Spiegel Online that she decided to make the change after watching a 2009 documentary called Plastic Planet.
She said the film, directed by Austrian filmmaker Werner Boote, opened her eyes to the staggering amount of plastic waste that's generated around the world every year.
"I was really outraged," said Krautwaschl. "And I thought: 'It can't go on like this any longer.'"
On the cover of her new book, Krautwaschl and her family pose with a mountain of plastic goods, illustrating the sheer variety of everyday products that contain man-made material.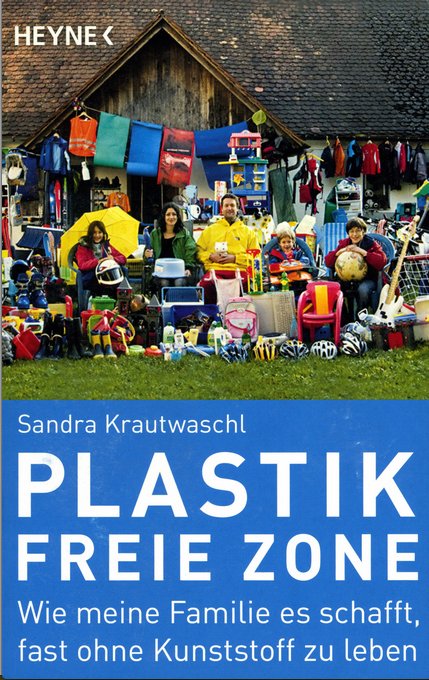 Determined to make a difference in her own community, Krautwaschl set out to rid her home of all things plastic, replacing them with alternative products and changing her family's consumption patterns.
They started sharing a car with another family and products like wooden-handled toothbrushes, metal milk containers and recycled paper towels (instead of plastic-wrapped regular toilet paper) soon became part of their home and lifestyle.
As their eco-conscious way of life began attracting media attention, Krautwaschl and her family began inspiring others to follow in their footsteps.
"One week after [Plastic Planet] was released in Austria, a family called me and said that they wanted to perform their own experiment and see if they could live without plastics," Plastic Planet director Werner Boote told Organic Connections magazine. "They've [now] started a movement; many more have since joined them, and there are other families in Germany, Italy and France doing the same thing."
Indeed, many others around the world have chosen to adopt a plastic-free lifestyle. In Australia, for example, a young mother named Gina Prendergast and her family have been sans plastic for over a year and here in the US, Californian blogger and author Beth Terry has been plastic-free since 2007.
Krautwaschl said that though the initial process of going plastic-free often involves some effort and research, she insists the benefits far outweigh any potential inconvenience.
"Some people believe we're living like it's the Stone Age, but it's not like that. Life has just become a bit simpler, quieter and more comfortable," she told Spiegel Online, adding that the family saves money and eats healthier food as a result of their plastic-free way of life.
Krautwaschl -- whose family uses electronics and essentials such as bicycle helmets -- concedes that though it is very difficult to be 100 percent plastic-free in this modern age, she would encourage anyone with the means to do so to reduce plastic consumption as much as possible.
"People who are as prosperous as we are can afford to think about these things, and often they can make a change," she told Spiegel Online.
Popular in the Community