VIENNA, Feb 23 (Reuters) - An Austrian man taken hostage in Yemen in December has appeared in a video posted on YouTube, saying he would be killed if ransom money was not paid to a Yemeni tribe within a week.
Pictured with what appeared to be an AK47 automatic rifle pointed at his head, Dominik Neubauer said he was in good health and appealed to the Yemeni and Austrian governments and the European Union to give his hostage takers what they wanted.
"Mum, Dad, Lucas, Angela, I love you more than anything. Up until now I am in good health," the 26-year-old Arabic studies student said in the video posted on Feb. 21. (http://r.reuters.com/jux26t)
Neubauer was snatched along with a Finnish couple by tribesmen in the centre of the capital Sanaa on Dec. 21, according to the Yemeni government. Yemen has said the three were later sold to al Qaeda members and transferred to the small town of al-Manaseh south of the capital.
A spokesman for the Austrian Foreign Ministry said on Saturday the government was acting on the assumption the video was genuine, and was in intensive contact with the Yemeni authorities and also with the Finnish government.
"This is the first sign of life we have from Mr Neubauer," he said.
He said Austria would not allow itself to be blackmailed, and said there was no concrete group that had made itself known as the hostage-takers.
The spokesman added that the ministry had received the video on Saturday. He declined to say where the ministry had got it from.
"We want to see the return of a healthy hostage," he said, adding that the foreign, interior and defence ministries and the chancellery had been in crisis talks on Saturday that would likely continue on Sunday.
The spokesman said he did not know whether Neubauer was still together with the Finnish hostages.
The Finnish Foreign Ministry said the appearance of the video did not increase the risks for the Finnish couple. "According to our information, no similar threat has been published on the Finnish couple," a spokesman said.
"The time limits are common in these kind of demands, and often they are flexible. There is no need to draw too many conclusions over this," he said.
Finland has several officials in Yemen working on the case.
Yemen last month suspended a military operation against al-Qaeda-linked militants in al-Manaseh while tribal leaders tried to secure the release of the three hostages.
The army had begun an offensive, in which about 8,000 soldiers were taking part, after the militants rejected demands to release them.
(Reporting by Georgina Prodhan in Vienna and Jussi Rosendahl in Helsinki; Editing by Jason Webb)

Related
Before You Go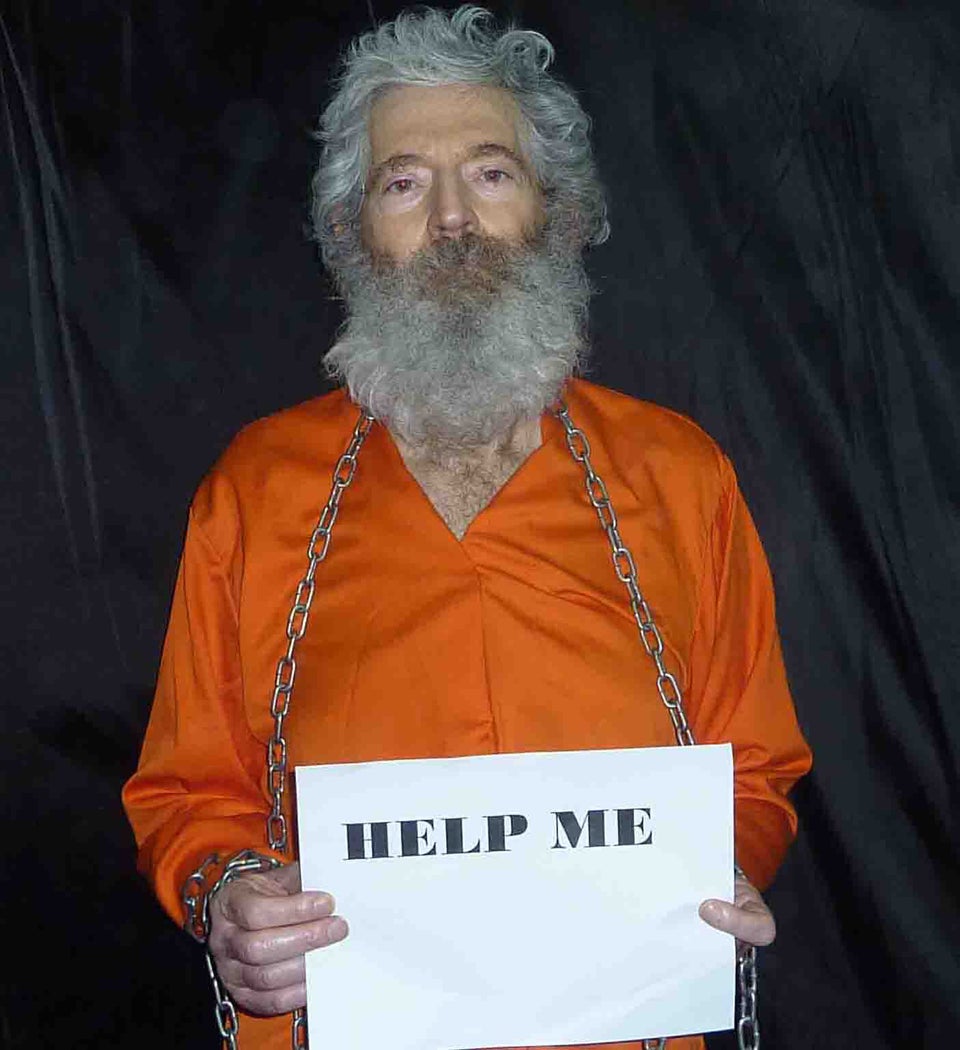 Robert Levinson Hostage Photos
Popular in the Community