January 17th- January 24th, 2015
Feeling Notes: Warmth, heat of the red African sun, smell of fire, strength of women and the girl child, authenticity, true leadership, "Moo!"

Field Notes: A hub for tech and innovation, dealing with difficulties around peace & conflict, much importance placed on educating girls, struggles related to partisanship and politics, youth taking action, entrepreneurial on the rise
Meetings: Onward, Emerald Consulting, Kennedy Odede & Ronald Osumba visit to Kibera slum and the Kibera School for Girls, Vincent Odhiambo of Ashoka East Africa, Ella Peinovich and Catherine Mahugu of Shop Soko, Honourable Senator LesuudaNaisula, One Young World Coordinating Ambassador for East and Central Africa, Kenyan One Young World Ambassadors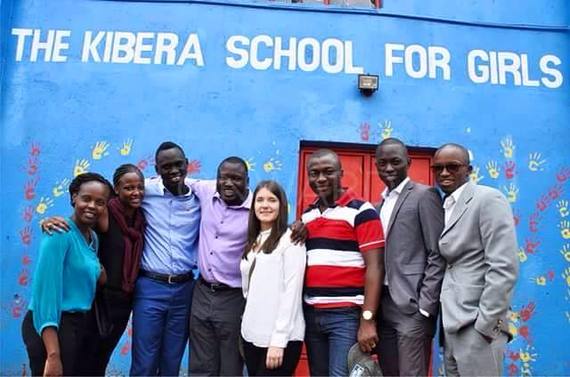 Blog: Authenticity. Leadership. Nairobi
Not once during our conversations did he boast or talk about the first million he made. Not once during the week, did she feel the need to assert herself as a leader in her community. One of them had created a new technology and system for distribution for sanitary pads in schools - stemming from his experience as a teacher where many girls would miss class. The other, welcomed me with open arms, drove me from meeting to meeting, introduced me to the best of young Nairobi leadership while balancing a social enterprise and her studies- never asking for anything in return.

Humble. True. Honest. Leaders.
My time in Kenya was fleeting; too short to do everything I would have wanted; too short to meet everyone I would have liked to meet. But, the people I did meet left a strong impression on me.
I met two types of leaders there. The true, honest, authentic leaders, selfless and kind in their endeavours to create change. And, sadly, on the other hand, I encountered the worst sort of leader there can be as well: ego-driven, selfish, boasting, deceitful and power-hungry. The kind of person who calls themselves a leader and feels the need to state out-loud how selfless and impactful they are, yet, with nothing to back those claims. The kind of person who wants the title, without the responsibility; who puts the title of "leader" before action and hopes to receive too much in return for their own perceived efforts.
Thankfully, that was only one person. Thankfully, the 99% of people I met in Nairobi are stand-up, fan-freaking-tastic people with strong back bones and good hearts to boot.
If there is one thing I realized from all of my interactions there, it's this: leadership is not a goal in and of itself, it is a by-product of setting a goal and actively working to achieve it. The true selfless leaders I met had encountered a problem and given their heart and soul to remedying it. Not a small feat and for many of them, it took courage to veer from the status quo. Determined, they persevered and brought others on board with them, encouraging them along the way. They became leaders out of necessity - nothing more, nothing less. If you asked them "Do you consider yourself to be a leader?" they may even hesitate to say "Yes."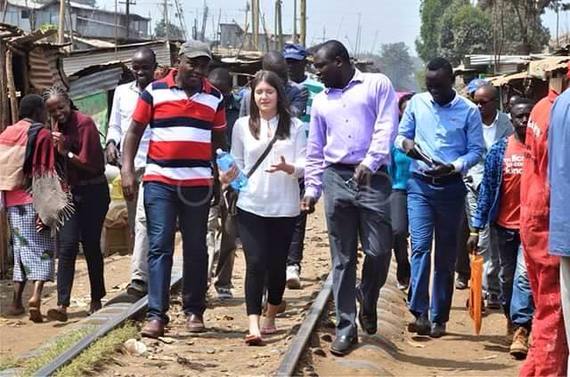 So, my lesson from Kenya is this: if you aspire to one day hold the title of "leader"- please stop. For you, leadership is nothing more than a title. It will not give you power, or feed your ego the way you want. It is hard work, and comes with responsibility; responsibility which must be carried humbly and delicately.
But, if you are truly driven to make things happen; if you're thinking about others and how you can help - you don't need to be told you're leading. Your power is in your influence, and even then, you'll be good enough not to let it get to your head.
In that case, please, continue working hard for your goals. Keep giving yourself in service in whatever way you know best. And know, that the other true change-warriors out there see you for who you are, recognize your efforts, and admire your willingness to make your contribution- regardless of status or title.
I want to extend a huge huge thank-you to the wonderful young leaders of Kenya.
To Onward, Emerald Consulting, Kennedy Odede and Ronnie Osumba: thank you for the tour of Kibera slum, for showing me all the amazing work you're doing to make lives better in your home community, and for driving change through public policy as well. I'll be watching from afar and hope to hear updates on your progress!
To the lady-founders of Shop Soko, Ella Peinovich and Catherine Mahugu - I'm amazed at how you've managed to combine creating beautiful fashion jewelry with empowering women in Nairobi. Thank you again for the beautiful bracelet. I haven't taken it off since I've received it!
To Vincent Odhiambo Ashoka East Africa, it was awesome to meet you. Thank you so much for your support and for taking time to share your energy with me. I know this won't be the last time we cross paths!
Barclay Paul Okari of Impact Africa Industries, I hope you know that my blog is in big part about you. Thank you for showing me what it means to be truly humble in making change, and for sharing your inspiring story with us. You are one brave and thoughtful man. Respect.
Sippy Chadha, what to say? You opened your home and your heart to us and shared a bigger vision for yourself and this world. It was a privelege and a half to meet you. Please, stay in touch.
To the One Young World Ambassadors of Kenya - a big thanks for your patience in waiting for me while I was stuck in traffic, for the beautiful breakfast, and for the conversation we had over it. So many great things were discussed but the one I am taking home with me is "Don't let being a leader get in the way of making progress." Beautiful. I have no doubt you'll make a huge impact- each and every one of you!
And lastly, but most importantly - thank you to the Africa 3 One Young World Coordinating Ambassador, Hellen Maina. You were my connector, my taxi driver and my guardian angel while I was in Nairobi. Every morning you woke up extra early to come pick me up in the middle of nowhere, and you did it with a smile on your face while still managing to teach me about Kenya, and act with utmost professionalism at all our meetings. I have soulful admiration for all that you are, lady. Never stop being you. See you in Canada for One Young World Ottawa 2016!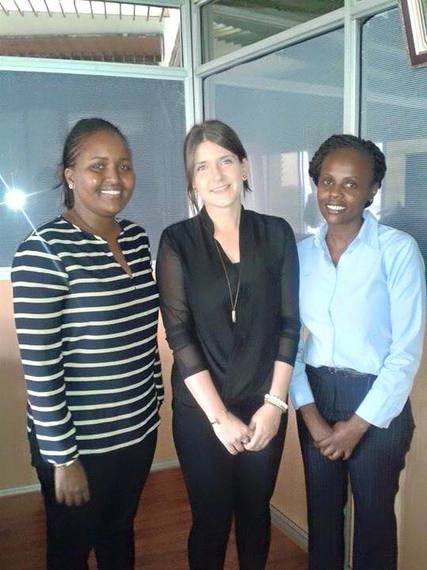 REAL LIFE. REAL NEWS. REAL VOICES.
Help us tell more of the stories that matter from voices that too often remain unheard.