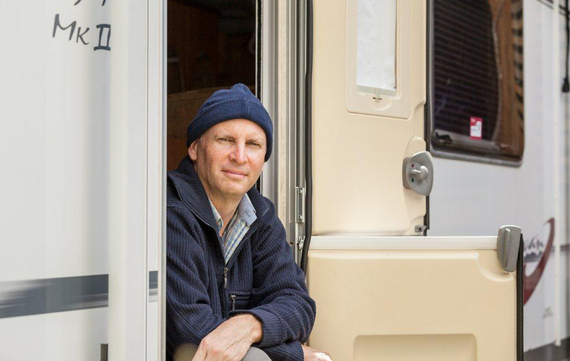 Author of 'On the Road ... With Kids' and experienced family traveller, Australian writer John Ahern talks about the importance of travelling with your children and the best way to do it.
When the author John Ahern and his wife's children were aged two and four, the pair decided to take a break from corporate life and set out on a year-long trip as a family. Since then he has had the tales of these family travels published in the novel 'On the Road ... With Kids', as well as going on to have more family adventures.
Whether you set out on a long journey or a shorter trip, traveling as a family can prove invaluable. The author and experienced family traveler tells us why.
Which countries did you decide to travel to as a family?
Well, on the year-long trip, we started by flying into Amsterdam, then went north to the Arctic Circle, through all of those Scandinavian countries. We went through Denmark, Norwayand Sweden, then back down through Finland. We crossed the Baltic to eastern Europe through Estonia, Latvia and Lithuania, right down through Romania to Croatia. Then, we took the ferry over to Italy, carved across central Europe and ended up in Spain and Portugal.
After that, we headed back over to England for a while, then traveled through Morocco for about six weeks, before driving right across Italy to Greece and Turkey. Finally, we drove back up to Germany and France, before returning to Australia. I think we'd actually covered 32 countries by the end of it.
Last Christmas we decided we hadn't been away together for too long, and I'd always wanted to go to Vietnam, so we took a month off with the kids to travel around there.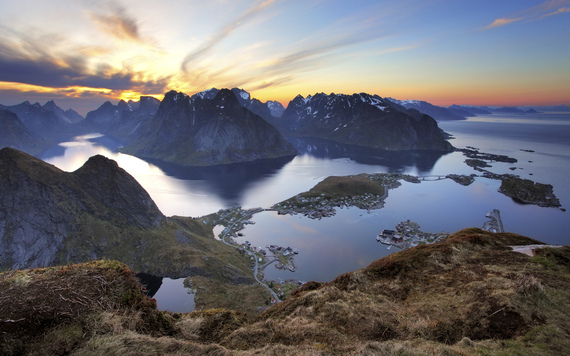 The stunning scenery of Arctic Norway.
Did you choose the destinations based on the fact you were traveling with kids?
No, not at all. On the year trip, we just went wherever we wanted to at that time. The only place we did go for that reason was Lapland, when we headed all the way up to the Arctic Circle. We thought it would be really cool to take the kids to see Santa Claus.
What was the most rewarding destination on the big trip for the whole family?
Initially, going right up into Scandinavia was just about slowing down, as we'd just left the whole work scene. Spending time with my wife Mandy and the kids was fantastic. As you drive through Norway, the highway system is a mixture of tunnels, roads and ferries that wind through the fjords, so there it was all about the scenery and sitting around campfires together. The one that had the biggest impact though was Morocco because it was the most foreign place for us to travel through.
And from your recent trip to Vietnam, would you recommend other families to go, too?
Yes, it's great for that. There's so much to do, with nice hotels and lovely restaurants. On that trip, the kids were twelve and fourteen, so they loved going to a Vietnamese cooking school, and they thought catching an overnight train into the mountains of northern Vietnam was exciting. We also did three nights in Halong Bay. It's a destination where you can do things as a whole family.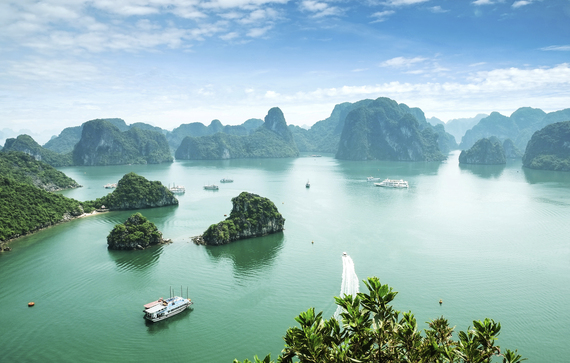 Do you think you've instilled the adventurous spirit you have, in your children, by taking them traveling?
I think they see the world as their oyster now. They're not scared to travel. They don't have any limitations in that sense, whereas for a lot of kids, travel is a foreign idea to them. I don't know if they've got the same level of adventure that I have, as yet. That'll wait to be seen.
Why do you think parents should travel with their kids?
It's about the time and connection you have when you get away from home. My number one tip is to disconnect. Get everybody away from those devices and the electronic vortex, and spend time together. The time spent as a family is so invaluable. I think you've just got to get out of that home environment sometimes to spend time with your kids. It's one of those things that you're never going to regret.
We have met a number of retired couples on the road, who were also traveling. They'd say their only regret was that when they were younger and working hard, they didn't have as much time as they'd like with their children. If you can balance that, it's a wonderful thing.
How does travel benefit the children in the family?
Because we went without the Internet and electronic devices, the kids are now prolific readers and they're really interested in finding out about other countries. As they were so young on the year-long trip, they couldn't embrace the culture, but having traveled, they don't see the world as a foreign place; They just see each country as somewhere they can go.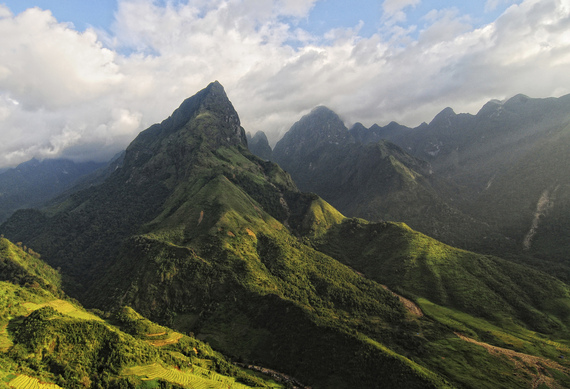 The mountains of northern Vietnam.
Do you have any advice for anyone planning a family trip?
It depends on the children's ages, but it's almost like you don't need to seek out the big destinations like Disneyland. It's simply about spending time together and taking as long as you can to see a country.
Did you go with the intention of writing your book or did that happen afterwards?
The book came along later. When we were traveling I always wrote long letters to my mum - 20, 30 or 40 pages of handwritten letters. My mum lived in a retirement village and what I didn't know was that whenever a letter arrived, she'd sit around with all her friends to read them.
When I got back, they kept saying that with so many stories, I should write a book. I started writing vignettes of our trip, then eventually started digging deeper into what it was all about. I didn't think anyone would want to hear, I did this and I did that, so it became more about that message of spending time with your children. It took me five years to write because for the first couple I was writing short stories, before I decided to turn it into a book.
How would you describe the book?
It makes people laugh. It was actually nominated for an Australian humor writing award, but the Sydney Morning Herald said that while it was hilarious, it was more Eat, Love, Pray than National Lampoon because it digs into the challenges of living in the modern world with your kids. I've had a number of emails from people who said they've changed their lives since reading the book. That's a wonderful thing.
What are you working on now?
Years ago, I traveled through Africa from Cape Town to Nairobi and I got myself in all sorts of strife. I've now started writing that story.