Danielle Pearl is the iBooks and Amazon best-selling new adult romance writer of the Something More Series. Her latest novel, In Pieces, releases today.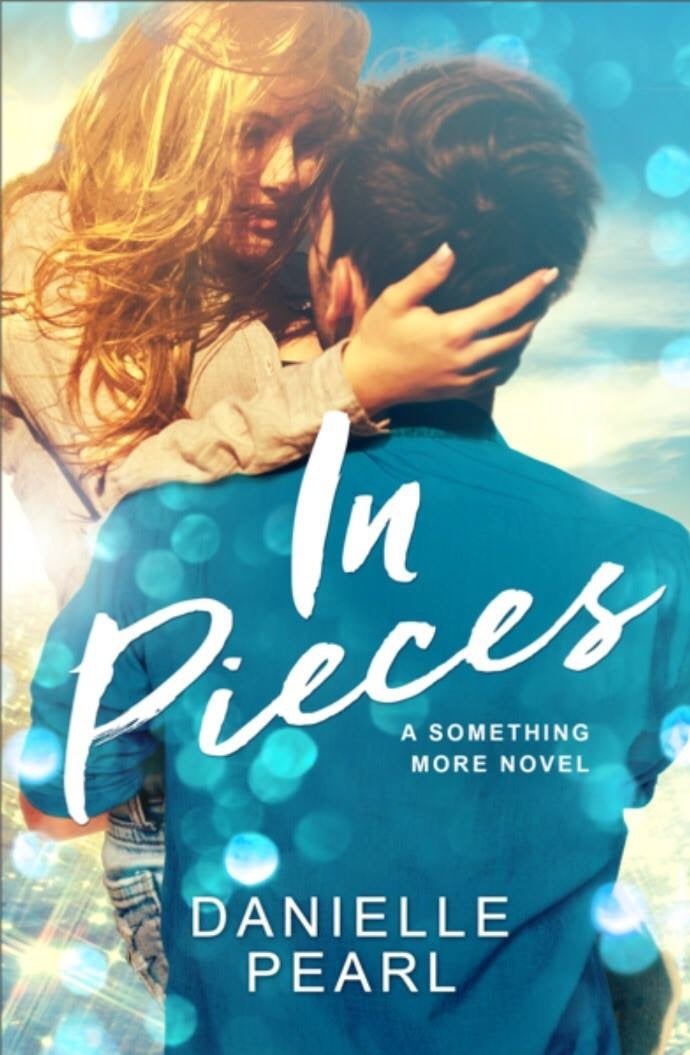 MW: Can you tell me how you started writing romance?
DP: I've always been a bit of a hopeless romantic. I was boy crazy since—well—conscious memory, if I'm honest. I've also always written, and even as a child my stories would have romantic elements to them. I suppose it's simply the marriage of my two obsessions—love and the written word.
MW: If you weren't writing romance, what do you see yourself doing instead?
DP: Is 'Professional Reader' a career? I don't know what I'd be doing if not writing, but it would have to be book-related or I wouldn't survive. I hope I would've found my way into publishing somehow!
MW: Do you define your books as new adult romance? What does new adult mean to you and how does it differ from mainstream romance?
DP: I do consider the Something More series to be new adult romance. New adult isn't really different from mainstream romance, except that it deals specifically with characters ages 18-24, who are just beginning their adult life. It's an age when people—and fictional characters—go through unique trials and tribulations, not the least of which tend to involve their romantic relationships, and I just love navigating them in literature. It may have something to do with my stunted emotional development, or, perhaps, an unwillingness to let go of those glorious, horrible years. But what can I say? I'm all about the angst.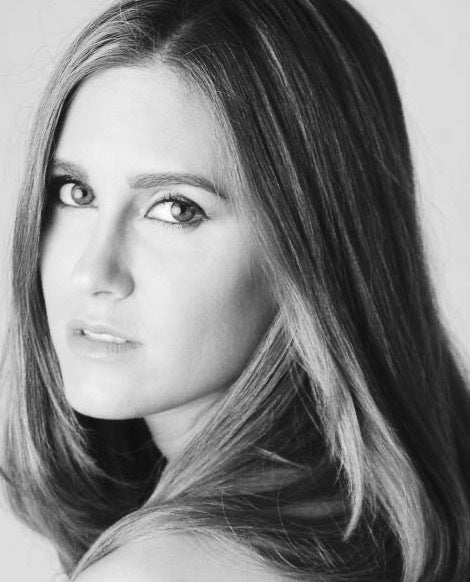 MW: You're a mom of three. What does your writing schedule look like? Do friends and family know you write romance? Do you let them read it?
DP: What is this 'schedule' you speak of? Basically, I write whenever I can. It rarely follows any kind of organized pattern. Everyone knows what I write, and I encourage my friends and family to read my books—though the males in my family get a pass. My mother has even passed my books around her retirement community down in Florida! The Something More series is definitely intense, but each book has an important message, and I will always encourage people to read them!
MW: In Pieces is part of the Something More series but functions as a standalone. How does Beth and David's story differ from the others you've written. Would you categorize In Pieces as a forbidden romance due to the brother's best friend trope? Do you have any personal favorites from other authors that explore the same situation?
DP: In Pieces is definitely a forbidden romance, but it's also so much more than that. My stories tend to deal with issues like mental illness and violence, and In Pieces is no exception. It deals with suicide, consent, and survival, and—I hope—has an deep message. I enjoy reading brother's best friend romances, particularly when there's more going on than the forbidden romance aspect. Not surprisingly, Ugly Love by Colleen Hoover is one of my all-time favorites. I also loved Fired Up by my good friend, Amy Briggs (who doesn't love a sexy firefighter?). Where I Belong by J. Daniels is another great one.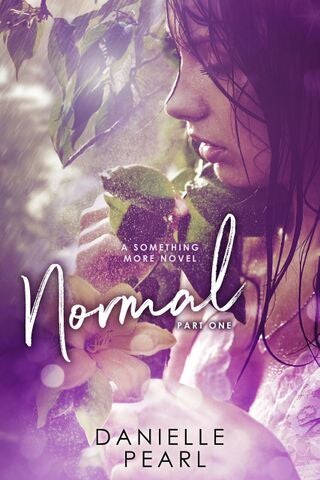 MW: What do you like to read and who are some of your favorite authors in and out of the genre?
DP: As a reader I gravitate toward literary fiction and coming of age, and, of course, romance. I also have a thing for horror and some thrillers. Oh, and memoirs. Basically, I'm a total genre whore. I have favorites in every genre, but I also love reading new authors. In the romance genre, my go-to's include Colleen Hoover and Penelope Douglas, two of the authors who's work helped inspire my Something More series, though lately Hoover seems to be branching into literary fiction in an epic kind of way. (Sorry, I stalk her, as you know). Caroline Kepnes and Dot Hutchinson are new favorites outside of romance, joining Chris Cleave, Stephen King, Peter Hamill, Liane Moriarty, and Alice Hoffman.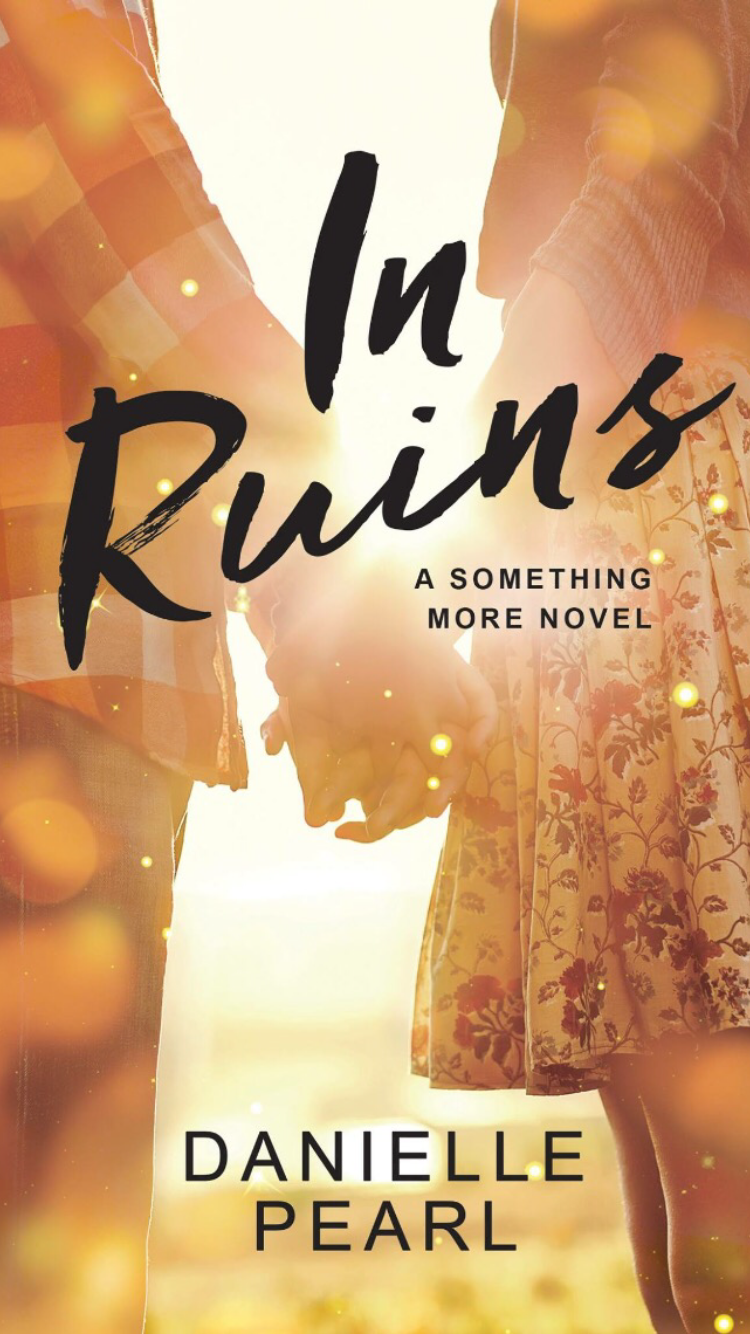 MW: What's coming next from you? Are you working on more books in the same series or starting something new?
DP: I'm currently working on the next standalone novel in the Something More series, In Flames. In Flames features a character we meet in In Pieces, and a mysterious New York transplant named Layla. All the Something More characters will be showing up for this one, but like In Ruins and In Pieces, it will be a standalone story.
After In Flames I'm going to be something different. The story I've always wanted to write most of all is my grandparents' love story. They fell in love in the forest of Belorussia, hiding from and fighting the Nazis and building a partisan camp amidst conditions most of us can't even imagine. My grandfather and his brothers were the commanders, and my grandmother, eleven years his junior was…out of her element, but entirely infatuated. But my grandmother proved to be one of the toughest, resilient women in history, in my humble opinion, and because of my grandparents and family, over 1,200 Jewish men, women, and children survived what would have otherwise meant certain death. It's one of those cases where fiction simply can't compete with the truth, and while it's certainly a heavy task, it's one I feel I owe to myself, to my family, and to the world. My grandparents, Zus and Sonia Bielski, have been written about (The Bielski Brothers by Peter Duffy, Defiance by Nechama Tec), and have been featured in a major motion picture (Defiance directed by Ed Zwick and starring Daniel Craig and Liev Schreiber as my great uncle and grandfather, respectively), but there has never been a book that has told their story, at least not as I know it, and that's what I hope to write.
Mara White is a contemporary romance and erotica writer who laces forbidden love stories with hard issues, such as race, gender, and inequality. She holds an Ivy League degree but has also worked in more strip clubs than even she can remember. She is not a former Mexican telenovela star contrary to what the tabloids might say, but she is a former ballerina and will always remain one in her heart. She lives in NYC with her husband and two children and yes, when she's not writing you can find her on the playground.
Calling all HuffPost superfans!
Sign up for membership to become a founding member and help shape HuffPost's next chapter
This post was published on the now-closed HuffPost Contributor platform. Contributors control their own work and posted freely to our site. If you need to flag this entry as abusive,
send us an email
.