Dianna Hutts Aston is best known for her acclaimed, award-winning, nonfiction nature books, illustrated by Sylvia Long and published by Chronicle Books. But Dianna's latest work is a disarming, narrative account of her mid-life adventures across America to rediscover the country that called her home from Mexico. Dianna describes SOS: Messages of Love, Hope and Peace, as a goodwill project:
SOS was born in the autumn of 2013 along a journey of thousands of miles, from the heart of Mexico to the heart of Texas, and eventually, beyond. It is initially a story of becoming reacquainted with the people of my homeland. But interestingly, and somewhat surprisingly, it's also a portrait of the country I recall as a child--so much of which actually remains unchanged. The hopes of a convenience store clerk selling candy bars in Oklahoma, the despair of a Vet holding a cardboard sign in Texas, and the prayers of homemakers, filmmakers, children, artists, bartenders, innkeepers, peace officers, pharmacists, fishermen, soldiers, writers, photographers, beef jerky makers, musicians, chefs, homeless people, rich people, poor people, healthy people, dying people--the hundreds of people I met along an unexpected journey. This project affirmed that we remain a country knitted together by a shared dream of peace, health and kinship. We must remember this.
For this interview, I sat down with Dianna to discuss SOS, which is available to agents and publishers on Inkubate.com. We're at The Gaff, a pirate bar--the local Cheers bar in Port Aransas, Texas where everybody knows your name. Port Aransas is the one and only town occupying Dianna's beloved Mustang Island, Corpus Christi's barrier island, located along the northern Gulf Coast. Dianna's computer is propped on the long bar, carved with the initials of people who have visited over the years. The view from our swiveling barstools includes a kaleidoscope of bottles and neon signs, taps, bartenders and local tellers of tall-tales. It's here where she sits with sandy bare feet and straw hat, drinking red wine, listening to the jukebox and writing.
Stacy: What is about The Gaff that makes this the perfect place to write?
Dianna: I think that most writers work in quiet environments. I can't do that anymore. The quiet is distracting. Somehow, the commotion at The Gaff makes me focus on my work, whether I'm writing for children, booking author visits or researching my next book. It's also where I see my dearest friends like Donald Hatch, who took many of the photographs for SOS. He's an amazing visual talent. Here's a picture of him photographing me with one of the families who became part what I call the SOS Project.
Stacy: After living in Mexico, you returned to the states and made Port Aransas your home. Why here?
Dianna: When my children were young, we would spend a week here each summer. Some of the happiest days of my life were with my kids, beachcombing, building sandcastles and fishing from the pier. When the vacation was over, I always felt sad to go back home to landlocked Central Texas. Living in suburbia drained my soul, so when I moved back to the States from Mexico in the fall of 2013 and wasn't sure where to go, I had a lightbulb moment: How about living on the island of your heart? So I went back to Mexico, gave away most of my stuff, packed up and headed to my new home, where I can hear the waves and watch the breeze ruffling palm fronds from my deck. It was on the journey to Texas that the SOS Project was born. I feel like I didn't think it up. It just came to me in an epiphany.
Stacy: Explain a bit about your SOS Project and how it became the inspiration for SOS the book.
Dianna: During the drive home to the U.S., I didn't have a map or Smartphone along the thousands of miles I traveled, so I asked a lot of people for directions. I stopped at drive-thru banks, isolated houses, VFWs, convenience stores, cafes and said, "Where am I?" and just as often, "Donde estoy?" I met a hundred or more people, and for whatever reason, they opened up to me as if I were a therapist. Without asking for anything but directions, they told me about their feelings of despair, hopelessness, powerlessness and anger. And why, I don't know. SOS came to me suddenly. Save Our Souls. How about collecting people's hopes, wishes, prayers and dreams instead? I bought a little notebook and just started asking whomever I met if they'd like to write a message for a bottle that we would cast into the sea.
Dianna: After collecting a hundred messages or more, my friends and I painted wine jugs with peace signs, butterflies, flowers, ducks and rainbows--any happy, hopeful symbol--with nail polish and model car paint. On January 11, 2014, we chartered a boat called Los Niños and, led by a pod of dolphins, we sailed three hours into the Gulf. On the boat, we managed to stuff all the messages into one jug, along with LED lights. A marine scientist had told us to add rice to absorb moisture and to seal it with electrical tape. We wrapped rainbow duct tape over the electrical tape. Finally, the moment arrived. We laughed and shed tears as we popped open a bottle of champagne and threw the first Save Our Souls bottle into the ocean.
That first SOS bottle was discovered just seven days later on a small, deserted beach located along the Texas-Mexico border. Johnny, a man from Oklahoma, found it in seaweed on the beach. He didn't open it and so didn't know to contact me. But there was one business card in the bottle, just one, and it was the card of our Los Niños captain, facing outward. That's how Johnny found me--by emailing the captain, who then called me. He told me he hadn't taken out any of the messages. When I asked why, he said, "I don't know. I just felt it was much bigger than me." Johnny, who was going through a difficult time in his life, also told me that he was in South Padre that January 18, because he'd just climbed in his Jeep and headed south. He'd thought he would go to Big Bend, but instead he ended up on the shore of South Texas with a bottle in his hands. Since then, we have become friends. He still has the message-filled bottle. One day, we'll decide what to do with it. Add his own message and cast it out again? Who knows.
The joy of meeting people and collecting dreams with the first bottle was so fun, so meaningful, that my friends and I were inspired to paint more SOS jugs--at The Gaff, of course--and to continue collecting messages. The weirdness and uniqueness of what we then began to call "The Bottle Project" brought together islanders and tourists. News anchor Priscilla Torres of KRIS TV, the NBC affiliate in Corpus Christi, came to the island to interview us. That report attracted more SOS supporters. It was at that time, I think, that I began to organize The Bottle Project as a book.
In the end, we'd painted nine bottles, all stuffed with messages intended to inspire whomever discovered them. Bottle #2 was cast into the Gulf by a deep-sea fishing tournament team called The Mechanical Men. I said thank you and told them the bottle was a good luck charm. It was. 120 miles offshore where they'd cast the bottle, they caught the champion marlin, kissed it and released it.
Stacy: So, when did The Bottle Project become a national affair?
Dianna: In July 2014, my sister-in-law, Ann aka Dixie, and I drove to Georgia, for a conference, where I was teaching adults how to write non-fiction for children. We collected a hundred more SOS messages along the journey of mostly back roads--we wanted to meet Americans in small towns and find out what their hopes and dreams were. My favorite family in a teeny, tiny backwoods town gave us a bag of blackberries they'd just picked--gave it to us with purple-stained hands. I think of them often. Their delight in giving two strangers a gift.
Part Two of this interview with Dianna will be live next week. In the meantime, you can learn more about The Bottle Project by visiting the Facebook page dedicated to her journey: SOS Messages in a Bottle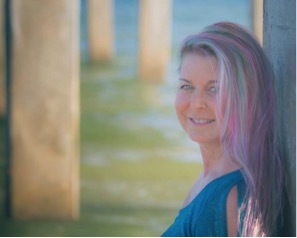 To learn more about Dianna's career as a bestselling author, visit her website: diannahaston.com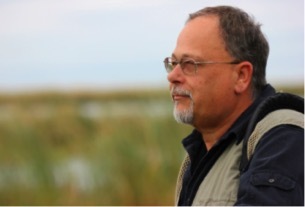 To learn more about award-winning photographer Donald Hatch, visit his website:
donaldhatch.com
Agents and publishers interested in reviewing SOS: Messages of Love, Hope and Peace may sign on to Inkubate.com for free. In addition to SOS, five of Dianna's unpublished children's books are also available for review.
Popular in the Community