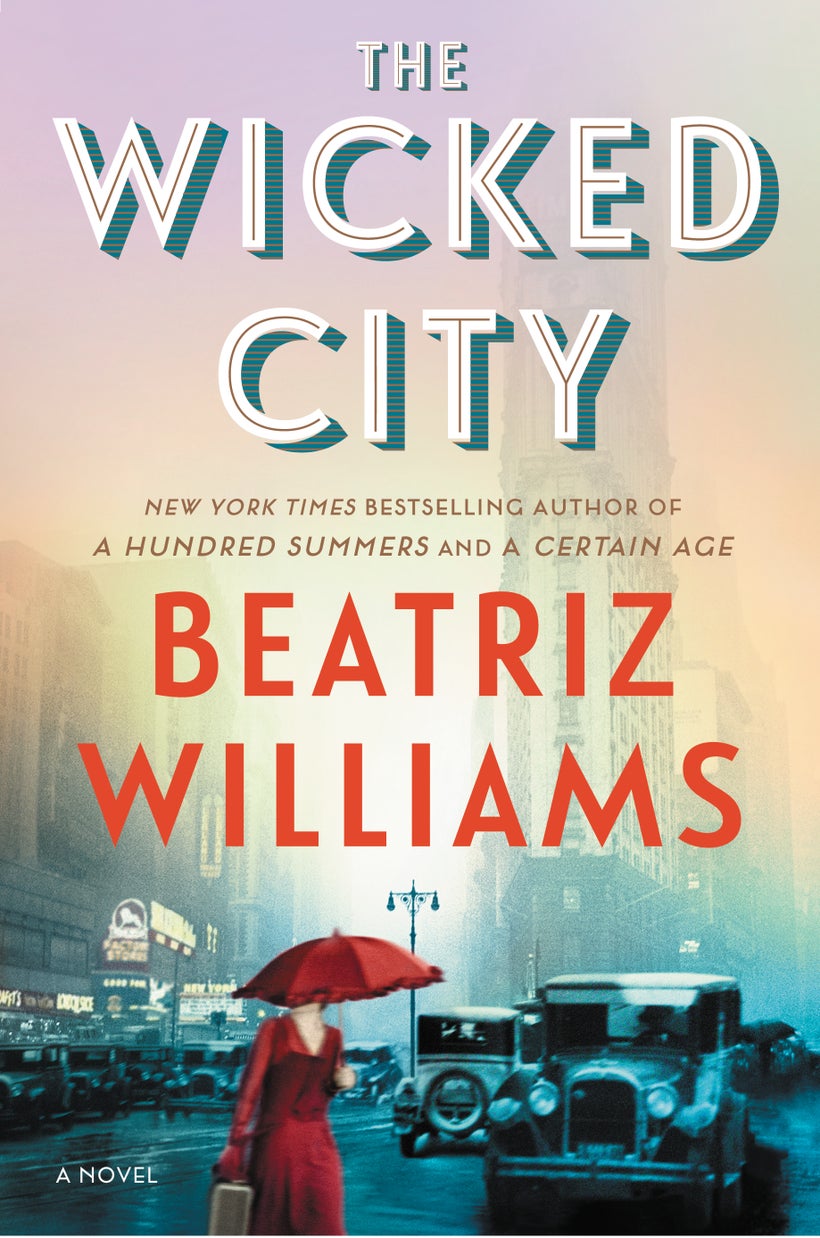 (William Morrow, pp 368, $26.99)
In "The Wicked City," one can smell the whiffs of Fitzgerald's Nick Carraway as he journeys back and forth between New York and East Egg. You can touch Princeton, the Prohibition, the allure of speakeasies with Fitzgerald pouring himself a scotch, and nudging the fabulously wealthy yawning at thought of attending the next party. From where we stand, the era feels like a distant shore, a fata morgana only made possible by the booming business and new wealth created overnight, the windfall of WWI. In typical Hollywood stories, with the new breed of winners come the losers, and not necessarily those who never had, but rather those who tried hard, got there, and walked away on a whim, which, for many of us, reveals a certain disposition towards foolishness. This is where Williams starts her two-time-framed narrative. The story moved from present to past and back and forth. "The Wicked City" is a Nick Carraway journey in reverse.
Ella Gilbert starts at the top of society and decides to leave it all behind upon learning that her banker husband cheats on her. She trades her life of luxury and high-comfort in Soho for a small pad of Greenwich Village. That's for the near present. But Williams's story also is situated in 1924, where the Village was not the ultra-expensive resort for the startup moguls of today. Back then there were forbidden places, where more prosaic people went in search of excitement. The place in question is a speakeasy, the Christopher Club. The club introduces the second protagonist, Geneva Keely, a flapper, who gets caught in a raid and is forced to help the police track down her father, an important bootlegger . . . The story takes its own flight as we ponder how the two narratives are interrelated, making the twists and turns highly entertaining and surprising.
Calling all HuffPost superfans!
Sign up for membership to become a founding member and help shape HuffPost's next chapter
This post was published on the now-closed HuffPost Contributor platform. Contributors control their own work and posted freely to our site. If you need to flag this entry as abusive,
send us an email
.