Epigenetics. Inherited Family Trauma. What does it mean, and why do we keep hearing those words as we all make a mad dash toward a new decade?
More importantly, should we be paying attention to those words?
Over the last five years, research in the field of epigenetics and Inherited Family Trauma has revealed that, in essence, the emotional traumas of our ancestors can, in fact, live on through us. So, what does that really mean?
The most easily digestible version may be this: Think of it as a kind of PTSD. I'll speak for myself. The moment I fully began to research and write about my Polish family surviving Joseph Stalin's mass deportations of Polish people the 1940s, I began a decade-long odyssey that found me often feeling and behaving as if I, myself, had lived through the actual events that my grandparents and mother survived. Depression, anxiety, fear, doubt, a sense of being uprooted. I realized that a kind of ghost gene may have been activated within me and, like a hologram, was brought into view—but not so that I can suffer through it all. Actually, perhaps it came to light to allow something deep within me an opportunity to heal.
This continues to challenge me today, which is why I was drawn to investigate more deeply the work of Mark Wolynn.
The Director of The Family Constellation Institute, The Inherited Trauma Institute, and The Hellinger Institute of Northern California, Wolynn is now North America's leader in Inherited Family Trauma. His latest book, "It Didn't Start With You: How Inherited Family Trauma Shapes Who We Are and How to End the Cycle" (Viking/Penguin 2016) is a bestseller and the winner of the 2016 Silver Nautilus Book Award in psychology. His work specializing in working with depression, anxiety, obsessive thoughts, fears, panic disorders, self-injury, chronic pain and persistent symptoms and conditions are revered.
Wolynn writes: "While our physical traits are easily discernible, this emotional legacy [of our family] is often hidden from us. Anxiety, fear, financial worries, depression, illness and unhappy relationships can all be forms of our unconscious inheritance."
For upcoming workshops with Mark Wolynn, and other information on his book, visit markwolynn.com.
Do you know an Agent of Change? Send them our way. We welcome change agents on "Mystics in a Chat Room."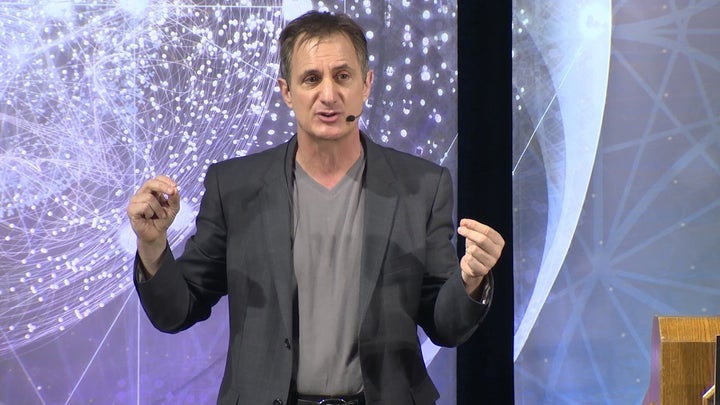 Popular in the Community