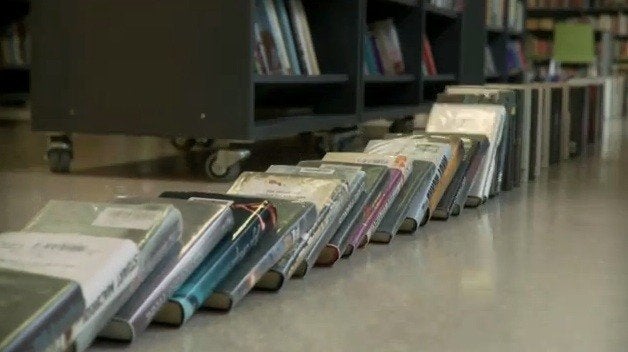 If you are a writer whose book has been listed on Amazon, you
know the feeling when you see someone who has given your book a
one-star rating. Sometimes, the low ratings offset whatever good
feelings you may have had after reading the good reviews.
I felt pretty good when my recent book Chrysler's Turbine Car: The
Rise and Fall of Detroit's Coolest Creation, was positively
reviewed by several well-known sources. Vanity Fair called it
"fascinating," while the New York Times said it was an
"entertaining meander." P.J. O'Rourke also called it a
"fascinating account" of the turbine car project, and an editor
from Motor Trend said it was "A relevant tale for our age." The
Wall Street Journal said it was "delightful."
So why did it bother me when a customer of Amazon gave the book a
one-star review -- the lowest review Amazon allows -- and said the
book was "tedious"? He (or she, we really don't know) said it was
a struggle to finish the book. I know we can't please all the
people all the time, but it got me thinking. What happens to other
authors on Amazon? What about my heroes? Are they immune to these
anonymous barbs? Turns out they aren't. So, here's my advice to
you, writers whose work is disparaged by faceless reviewers on
Amazon. Look up your favorite books of all time and then read some
of the one-star reviews they received. It will make you feel
better.
To Kill a Mockingbird was called "A BORING, WORTHLESS WRECK OF A
BOOK" -- yes, in ALL CAPS -- by one reader, and "one of the most
overrated and hyped books of our time," by another. I don't know
about you, but I'm feeling better already.
One of my favorite books is Snow Leopard, by Peter Matthiessen.
The book won a National Book Award and Washington Post Book World
called it "stunning." Still, a reviewer on Amazon gave it one star
and warned readers, "Don't waste your time reading this book."
According to another, the book was "fluff."
One reviewer claimed she was "oppressed" by Hunter S. Thompson as
she read Fear and Loathing in Las Vegas. I wonder if Thompson went
to her house and made her drop acid at gun point? Another wrote,
"This book is retarded." "BK" said that Thompson was "a self absorbed jackass."
Douglass Adams doesn't fare that well either, having received his
share of one-star reviews. "It is a terrible book," was how one
reader summarized Hitchhiker's Guide to the Galaxy. Another said
it was "tedious, boring and insanely stupid." He claimed "It was
physically painful to turn the page, it was that bad." Actually,
that sounds more like a medical condition we might see on
"House."
The New York Times called Zen and the Art of Motorcycle
Maintenance "profoundly important." On Amazon, "Sir Isaac Newton"
(I don't think that's a real name) called it, "The worst book I
have ever read. Dull as dishwater." Another reviewer came back
after reading the book 15 years earlier to say, "I'd give it NO
stars if possible." Imagine being that fired up against a book: To
seek out a way to disparage it a decade and a half later.
So, try this next time you get a one-star review. And be glad
they don't let readers give NO star reviews.
Popular in the Community