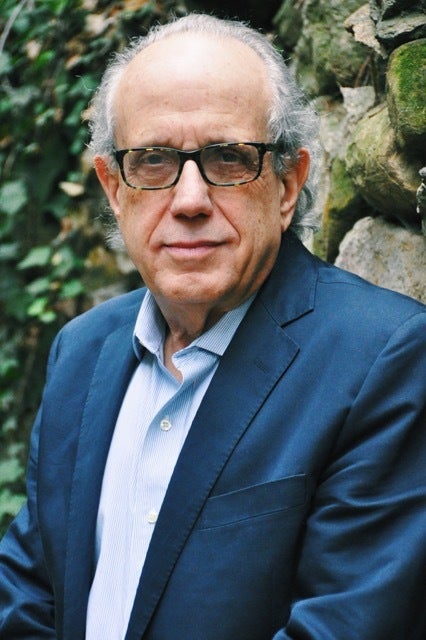 Are we turning into a nation of "Philistines?" Have we become a land of foul-mouthed oafs spewing twitter tantrums? Well, from what archaeologists have discovered about the original Philistines in the Bible, it looks like we're giving those ancient Philistines a bum rap! I was surprised to learn that while Paul Boorstin was researching his gripping new novel, David and the Philistine Woman, the award-winning documentary filmmaker found that archaeology reveals the Philistines were a far cry from the image of uncouth Neanderthals they have been smeared with for the past 3,000 years.
Breathing to life the world of the Philistines and Israelites, Boorstin has thrust us into the turbulent ancient world in a powerful and inspirational novel that remains faithful to the spirit of the Biblical original, yet reads like a thriller.
First, to find out what the Philistines were really like, he pored over the latest archaeological research. It exploded the ancient myths. Boorstin explains, "In archaeological digs at sites such as Beth Shemesh and Ashkelon, in what is now Israel, artifacts have revealed that the Philistines in Goliath's time were an advanced, civilized people. They were accomplished builders, skilled makers of wine and olive oil, and adept with the loom and the pottery kiln."
Why then, I wondered, have the Philistines got such a terrible rep today? Boorstin smiles: "Because history is written by the victors, the Bible gives the Israelites the last word. Only in modern times has the truth come to light."
I was interviewing Paul Boorstin in his living room in LA, which is filled with African masks and other rare artifacts collected in his years of exploring faraway places, from Timbuktu to the upper Amazon. Boorstin has made National Geographic TV documentaries about baboons in South Africa and big cats in India. He also wrote the definitive two-hour documentary on the Kennedy family that is shown on the History Channel each year on the anniversary of JFK's death.
Boorstin believes that his documentary experience uniquely equipped him to write David and the Philistine Woman: "Working with camera crews around the world under difficult and sometimes risky conditions, I learned that what happens outside the narrow frame of the camera lens—both behind the scenes, and in the human heart—is usually more important than what finally appears on film or video."
Starting with David, the most beloved character in the Old Testament, and his deadly clash with Goliath—only a few paragraphs in the Bible—he says, "I felt compelled to reimagine the towering personalities and fierce conflicts that raged at this crucial turning point in history."
Through the fast-moving twists of the novel's plot, we experience David's dangerous journey from untested boy to dynamic leader. I was especially struck by the importance of women in Boorstin's novel, even though they receive scant mention in the Biblical story.
"The role of women as a moral anchor in the Bible cannot be overstated," he explains, "so it's central to David and the Philistine Woman. Though that role was not as openly discussed in ancient times, the part played by strong women in those days was crucial. Like the women of today, they risked their lives for what they knew was right, whether or not they got the credit they deserved. The 'Philistine Woman' in my book's title is betrothed to Goliath, and will herself be forced to make courageous choices that will ultimately help to shape David's future."
How have the experts reacted to his bold reimagining of an iconic story? I asked. Boorstin replied, "I was delighted when Rabbi David Wolpe, one of the world's leading experts on David, enthusiastically endorsed my novel, as did Reza Aslan, CNN religion authority and New York Times best-selling author of Zealot: "The Life and Times of Jesus of Nazareth". My book is also a finalist in the 2017 Indie Book Awards."
Boorstin's novel, portraying young David's struggle 3,000 years ago, holds a powerful message for us today: "Unlike Biblical figures such as Moses or Abraham, young David never witnesses a miracle, and he never hears God speak directly to him," the author explains. "Now we, like David, face that same dilemma: We must do the right thing, but without the comfort of God whispering into our ear exactly what we must do. And yet, it is upon each of us to listen to our heart, as young David did, and do the right thing."
Related
Popular in the Community