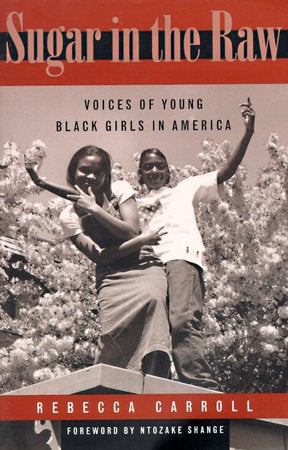 Carroll, an author, journalist and the producer of special projects on race at radio station WNYC, explains how her race and upbringing—she is biracial, and her adoptive family is white—informs her writing. She tells Scheer that her childhood in New Hampshire was "blissful," but "it became complicated abruptly when I realized that I didn't have the tools to be a black child in an all-white environment."
"'Sugar in the Raw' was directly from a place of my feeling like, 'OK, I can't be the only black girl in America who is struggling with how to navigate this identity, and certainly there have to be an array of experiences and ways of being,'" she tells Scheer. "We are constantly pushing against this monolith of blackness."
Scheer also asks Carroll about her political writing, particularly her analysis of black women's support of Hillary Clinton's 2016 presidential campaign.
"I was never really on board with the whole 'I'm with her,'" Carroll says. "I felt like she clearly was the stronger candidate, and I voted for her. But I have, certainly, trepidation, particularly around her and her husband's history with black people and black culture. ... I don't trust her, and I don't trust her with black people."
The interview concludes with a conversation about gentrification and how, Carroll says, "it's all rooted in structural racism and white supremacy."
"I tend not to talk about class and race as different—they are deeply intertwined. But I do think that race and structural racism is sort of what gave us class, and a class system," Carroll tells Scheer, who disagrees. "By and large, the people who have the money to make these kinds of decisions are white."
Find past editions of "Scheer Intelligence" at KCRW.com.
REAL LIFE. REAL NEWS. REAL VOICES.
Help us tell more of the stories that matter from voices that too often remain unheard.