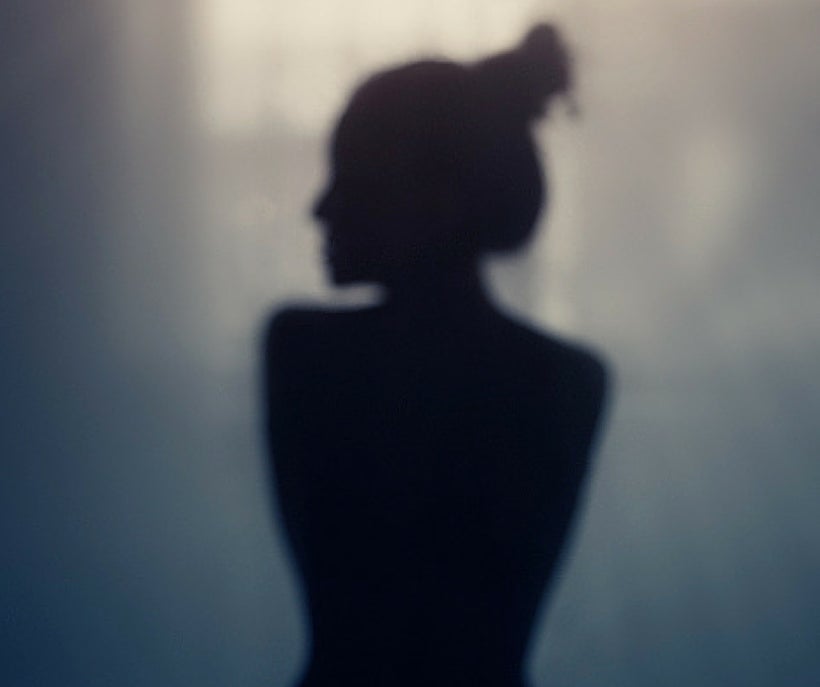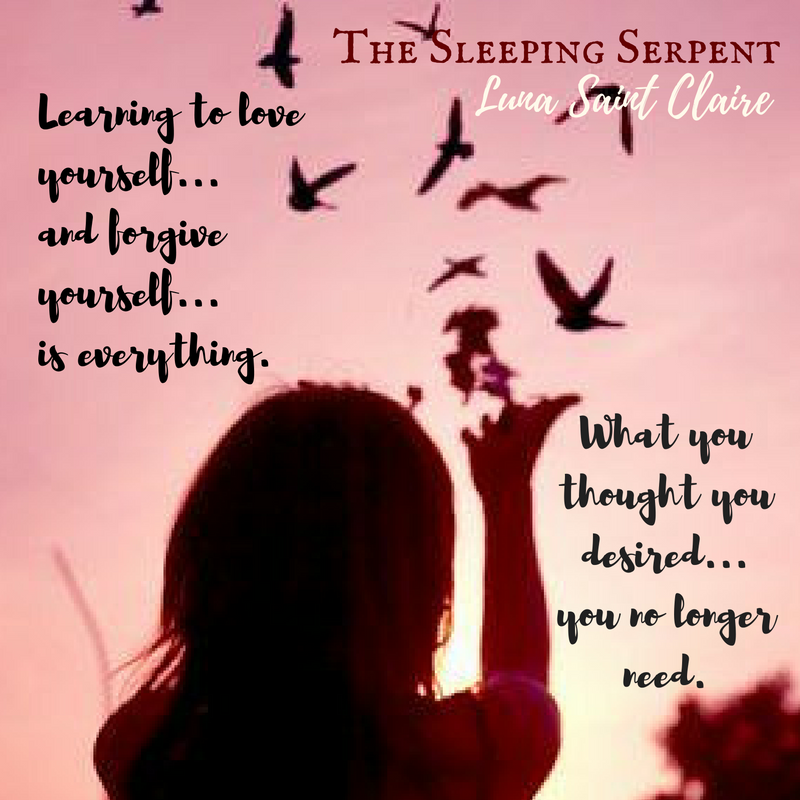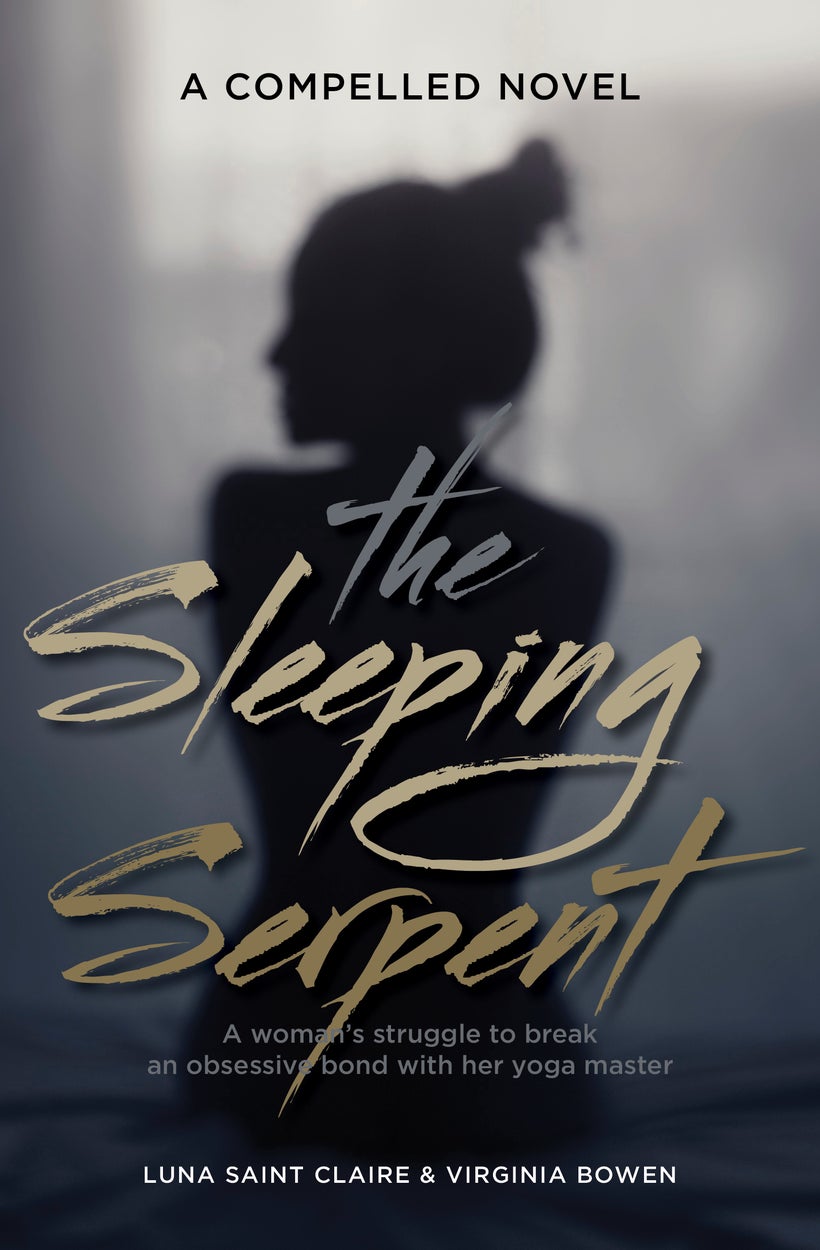 Hello this is Indie Author Sylvia Stein and I am so happy to bring you another Author Spotlight post on debut author Luna St. Claire and her latest release, A compelled Novel: The Sleeping Serpent: A woman's struggle to break an obsessive bond with her yoga master.
SS: First can you tell us something about yourself?
For all of my adult life I have been a costume designer on film and television. I moved out to Los Angeles in my early twenties and soon after met my husband who is a philosophy professor. Back then we enjoyed attending the opera and the ballet. I had studied ballet for many years and had been an amateur dancer throughout my youth. My husband and I still have 'date night' on Friday nights. I usually make pasta and we drink red wine, listen to Blues BBQ Radio on Pandora and dance around the living room. I always enjoyed putting pen to paper, and in college I toyed with songwriting. One of my favorite songwriters of today is Damien Rice. As a fashion designer I love putting clothes together. When you are setting the look for a character you consider their personality as well as the story. My personal style is influenced by my youth going to music festivals. I often mix vintage pieces with current trends by contemporary designers—I call it eclectic bohemian. I gave up studying ballet a long time ago, and I now enjoy running and yoga for exercise and to clear my mind. I was adopted as an infant from the Mohawk Nation that straddles New York and Canada; one of the tribes of the Haudenosaunee, commonly called the Iroquois. Being of Native American heritage has influenced my spiritual beliefs as well as informing my work as a designer and storyteller.
SS: When did you begin on writing?
The Sleeping Serpent is my debut novel. I wrote the story that compelled me. It had been trying to escape for several years. I wasn't ready to allow it to emerge until January 2013 and then I wrote unwaveringly for three years until publishing The Sleeping Serpent in October of 2015. It is a psychological erotic thriller about a narcissistic abusive yoga guru who seduces women for his personal gain.
The story flowed out of me without any obstacles. Then it was easy to go back and work on making beautiful sentences, and tweaking structure. I love richly written detail that describes place and enhances the character development. I consider myself a Creator. In my life I have been a ballet dancer, painter, interior design, and made a living creating the wardrobe looks for characters. I feel that writing The Sleeping Serpent has stretched me creatively. This has been probably the most creative process I have experienced.
SS: What can you tell us about your latest work?
The Sleeping Serpent is a fictionalized account of what I experienced after I became embroiled in the lives of a spellbinding yoga guru and his stable of beautiful, intelligent, successful women in Hollywood. Luckily I remained on the fringes because I wasn't in a romantic relationship with him. Yet, he still had influence over me. Nico, the main character of this story is a gifted healer, but he has an inner wound, an emptiness inside him that left him without empathy. We expect healers to be spiritual good souls, but he uses his power for the dark side of self-interest—to acquire wealth and fame. Many people don't know that there are seductive, manipulative people that target others and use them for their purposes. When we point to them in the news, or as characters on television shows, we recognize them as sociopaths. But we don't think it can happen to us. Luna believes she can heal Nico because he has awakened something inside her she thought was lost. He has made her feel that anything is possible. Whether by free will or fate, Luna's encounter with Nico provokes a storm that shatters her perceptions of identity, duty, morality, and self-worth. The storm didn't blow in from the outside. She was the storm. Its turbulence within her, forcing her to confront the darkness, uncovers her secrets and her pain. Like Dorothy in the Wizard of OZ, Luna ultimately discovers she had been searching for something she had always possessed. And, the man behind the curtain was an imposter.
SS: What was the inspiration behind it?
I think at some point in our lives we have crossed paths with a narcissist or a sociopath. It may happen when you meet someone who you connect with that seems to know who you are, and what you need. If you are compassionate and nurturing, they will appeal to your gratification for feeling needed and wanted. If you possess something they want, it will be difficult to escape their seduction. They are charismatic and magnetic. They draw you in by offering you something you desire. During my involvement with this sort of 'cult', I began to research the yoga master's behavior and effect on all of us. He was manipulative and controlling. Filled with anxiety and erratic, he would often fly into a rage. But, he was brilliant, and charming. A quote from the book reads, "She realized in an instant that being around him awakened her, stirring the sediment that had long ago settled at the bottom of her well. He made her feel a part of him--of something larger, and somehow more alive." What is both sad and dangerous is people with this disorder have no empathy, and no capacity to love. Their affliction is the cruelest inhumanity and their pain and suffering will never be assuaged. They operate on instinct to procure what they need, though it can never be gratified. The extreme drama they create provides them a euphoric high. Their punishments make them feel empowered in the face of feeling worthless. Just like in a vampire story, a narcissist drains another's life force in the attempt to fill the echoing emptiness within. Friends and family encouraged me to write about my experience. I also felt it would be a gripping masterful account of the seductive manipulations of a sociopath as well as an exploration of love and humanity.
SS How would you describe your characters?
The characters in my novel are all fictional and have been inspired by people I have met in my lifetime, including the yoga studio tribe. Nico is needy, manipulative, abusive and cursed by a crippling personality disorder that compels him with a desperate need to fill the emptiness inside him. He is not unlike the character of Heathcliff, in Wuthering Heights whose attachment disorder, fear of abandonment and uncontrollable rage inspired me when developing the Nico character. Nico offends our sensibilities, yet stirs our compassion for the afflicted. We are driven to heal him, yet we are repelled by him.
The main character, Luna Saint Claire, has a loving husband, social status, and an enviable career as a Hollywood costume designer. Still, something is gnawing at her. Bored with her conventional and circumscribed existence, she feels herself becoming invisible. I found a similar character in Tolstoy's Anna Karenina whose boredom and desire for passion in her life inspired similar feelings that Luna experiences. When Tolstoy wrote his epic novel readers could never forgive Anna, she had to perish. And only through her own self-destruction could she be redeemed. Readers get angry and frustrated with Luna for not appreciating her fortune. I wanted Luna to find her way back home, like Dorothy from Oz, and reclaim her life.
SS: Is there a message you would like to convey?
There is a thrill that comes with a relationship with a narcissistic sociopath. Passion. Seduction. Excitement. Danger, but not enough to frighten you. Initially, they give you what you think you want and need—and the addiction is as real as one to any opiate. It hits you hard when you realize that you aren't the same, that you have become a remnant of who you once were—it takes time to recover. What you know for certain in your heart, but has fallen into shadow, your suffering reveals in perfect clarity. Weathering this kind of internal personal storm—the pain and suffering is a valuable experience that makes you stronger and wiser. It is only through such a devastating experience that one can transform. Learning to love yourself, forgive yourself, and heal the inner wound is everything. If you allow it, this personal storm will provoke the self-reflection you need to discover what called the relationship to you. Everything will have changed, but nothing will have changed. What you thought you desired, you no longer need. My novel, The Sleeping Serpent, asks us, "What do we really want?"
SS: I know you are also a part of the Anthology that Author Angel L. Woodz began with other authors to bring awareness to Domestic Violence right?
Yes, I am honored to be part of this amazing group of authors and to share a chapter from my novel, The Sleeping Serpent. Domestic Violence is more prevalent that many are aware—crossing all socio-economic lines. Many people think that abusive narcissistic sociopaths are low-life drug addled sociopaths, like Charles Manson, who seduce young, homeless women tripping on acid. I wanted to expose how easily sophisticated professional women can become enmeshed in an exorable bond—caught in the spider's web, struggling for survival.
SS: What can you share about this project?
100% of the profitable (royalties accrued after production costs) proceeds from Black, Blue & Purple Pain will be directly donated to victims of domestic violence. I would like to emphasize that women who attempt to extract themselves from an abusive relationship often put themselves in danger. Our aim is to enlighten readers on the numbers of women living in fear. Explain how women are ensnared into abusive relationships believing they are loved. And, help victims get away, and start over. Many women in this situation have been shattered. Most are afraid to leave or feel incapable of leaving. Some may have nowhere to go. Many have children and no income. We want to do what we can to help them start over, and at the same time raise awareness.
SS: What can you tell us about your writing process?
For The Sleeping Serpent I first made an outline. I knew the direction I wanted to go in and how I wanted to get there. I wrote every day from morning till night. I was fortunate to be able to devote all my time and attention to writing. As I wrote I was continuously inspired. The characters would speak to me and their personalities took shape effortlessly. The story flowed out of me without any obstacles. Afterwards, it was easy to go back and work on making beautiful sentences, and tweaking structure. I love reading and writing descriptive passages that define place and enhance characters. I ended up writing enough for three volumes, but ended up dismantling it, and reassembling it after severe editing into one stand-alone novel. Quite a bit of research was needed for The Sleeping Serpent. I had to research the practice of kundalini yoga. Nico is also an initiated shaman and lived with the Q'ero tribe in the Andes Mountains of Peru. I did extensive research on the medicine men, and their sacred ceremonies. Nico is from Buenos Aires and I wrote descriptive scenes about the architecture, tango, music, and the foods he prepares in Los Angeles. Nico meets the character Elodie, an art dealer in Abu Dhabi at the Emirates Palace. And Maya, another character is a stunt performer which required research on martial arts.
SS: What are your favorite characters? Why do they stand out?
My favorite characters in novels most often have internal struggles. From a classic novel like Rebecca who suffers from insecurity that nearly destroys her to Anna Karenina who struggles to feel alive. I am mesmerized by the complexity of characters written by Ian McEwan in stories like Atonement, The Comfort of Strangers and Chesil Beach who suffer the consequences of their decisions. And there can be nothing better than the narcissism of Scarlett O'Hara in Gone with the Wind. In memoir, I have found nothing that compares to the sheer beauty of Out of Africa by Isak Dinesen writing about her life in Africa. I could go on…. But will stop there.
SS: Can you tell us about your books? How many have you written
My debut novel is The Sleeping Serpent. I am currently reading about affliction, inspired by an essay by the French philosopher Simone Weil. I am exploring the spiritual question why humans have hope or faith when suffering something internally painful. In the novel I am currently writing, the hero is deeply afflicted and goes on The Hero's Journey in a quest for redemption. These are iconic themes in mythology and literature from The Odyssey to Lord of the Rings. One of the greatest examples of a classic redemption story is the poem by Coleridge, The Rime of the Ancient Mariner which explores the themes of shame and guilt and the process of redemption. I am enjoying the process of reading these stories and allowing the spirit to move through me. This next novel may take some time to come to fruition.
SS: What is some piece of advice you found helpful when beginning to write?
Write for the sheer joy of creation. Allow the spirit to move freely within you. Allow your characters to talk to you. Write about what interests you. I find that putting too much pressure on myself blocks the inspiration. Most important, I write with no expectations of financial or even critical success. I am not writing to please others or have them validate me. I have come to define success by how much I have learned, experienced, and evolved spiritually.
SS: Thank you so much for being here today.
Thank you for inviting me. The opportunity was an honor and a pleasure.
Below are Links for Author Luna St. Claire.
Luna Saint Claire is a costume designer and author residing in Los Angeles with her husband, a philosophy professor. She loves blues rock and Indie music, often setting her Pandora station to Damien Rice. Her personal style can best be described as eclectic bohemian. Though she now enjoys running and yoga, she spent years of her youth in the ballet studio. Her part Native American heritage informs her work as a designer and influences her storytelling.
Immensely erotic and psychologically captivating, The Sleeping Serpent is the compelling story of a woman's obsession with a spellbinding guru and the struggle to reclaim her life. At its heart, it is a painfully beautiful exposition of unconditional love that makes us question what we truly want.
#thesleepingserpent #psychological #abuse #relationship
Calling all HuffPost superfans!
Sign up for membership to become a founding member and help shape HuffPost's next chapter
This post was published on the now-closed HuffPost Contributor platform. Contributors control their own work and posted freely to our site. If you need to flag this entry as abusive,
send us an email
.