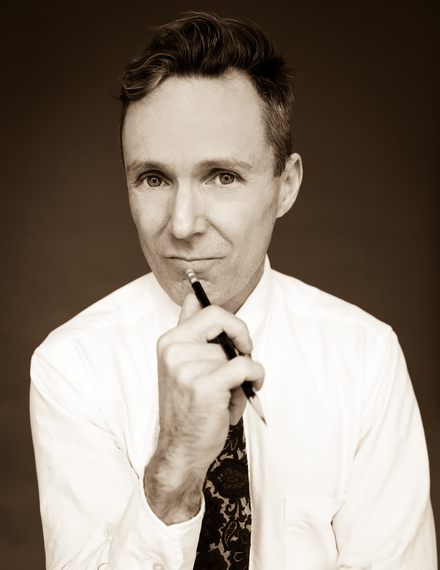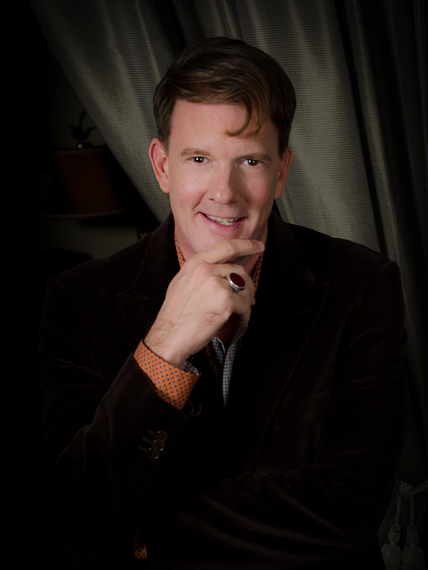 Taking a que from Interview magazine's 'Artist interviews Artist' format (the magazine's latest Sarah Hall /Jeff Vasishta pairing is delicious) I sat down with author Scott Alexander Hess (The Butcher's Sons) to dialogue about fact versus fiction, how violence can be poetic, and what it really means to mine a truly dangerous literary landscape.
Scott Alexander Hess earned his MFA in creative writing from The New School. He blogs for The Huffington Post and his writing has appeared in Genre Magazine, The Fix, and elsewhere. Hess co-wrote Tom in America, an award winning short film starring Sally Kirkland and Burt Young. The Butcher's Sons is his third novel. Originally from St. Louis, Missouri, Hess now lives in Manhattan, New York.
Jamie Brickhouse has been published in the New York Times, the International Herald Tribune, Salon, Publishers Weekly, Lambda Literary Review, TheFix.com, Shelf Awareness, Addiction/Recovery eBulletin, the Latin American travel magazine, Travesia, and is a guest blogger for the Huffington Post. Dangerous When Wet is his first book. A native of Beaumont, Texas, he lives in Manhattan with his common-law husband, Michael.
JB
First things first? Who have you cast in the film version? Enquiring minds want to know!

SH
I had a film director reach out to me. He considered the book having great potential for a gritty, time period family saga and we talked about just that. In the book the three main characters are brothers who are 16, 17 and 18. I would need some bright young stars. I would love to see Tom Hardy play the father Pat, who though he is only 40, is completely beaten down. Hardy is one of my all-time favorite actors. In terms of the three brothers, I admit I don't know that many teen stars, so I am going to toss it back to you for ideas!
JB
I'm not up to date on today's teen hotties either. Let's leave it to Hollywood.
SH
I've always been fascinated with what the process of creation looks like for a nonfiction writer. Your book, so packed with laugh-out-loud humor and biting, rich pathos, reads so much like a novel to me (and yes, I've already cast the film version in my head.) As a novelist, I rely greatly on stream of consciousness and ideas that build and grow in an organic way as I immerse myself in the process. How does your creative process work, as you are dealing with fact and historical recalling?

JB
You and I come together on stream of consciousness. In writing memoir, I concentrate on the memory part of that definition first. My teacher, Phyllis Raphael, introduced me to the "I remember..." writing prompt (you write stream of conscious memories about anything). I use it as the front door into any subject because it brings to the surface my most salient memories, the ones that cannot be ignored. I turn those "I remembers" into prose and then check for factual accuracy. I conducted informal interviews with friends and family (sounds like a phone plan), and I circulated parts of the manuscript afterward to them (for accuracy, not approval). None of them balked at my version of events, except for my dad who raised the flag in one section. I describe coming out to my parents on a phone call, a pivotal memory for all of us. I remember my mother being on the phone solo and asking if I had homosexual tendencies. My father claimed he was also on the line and was the one who asked the question. I include both versions in the book. Mine shows her as always being ever confrontational. His points to the denial she was in. Whatever the facts, both are true.
SH
My novel is very loosely inspired by my brothers and my family's business. Still, I was anxious in terms of how they might react to the book. How high was your anxiety level regarding what loved ones may think and did it impact what you wrote or didn't write?
JB
I was most worried about my father, Earl's, reaction to the book even though he was proud and supportive from the get-go. "Hurry up and finish. I want it to come out before I die!" was his constant refrain as I was writing it. I was drenched in fear and dread about how he'd react to the darkest parts of the book and my sexual shenanigans. I seriously considered not letting him read it until right before publication. But I put on my big girl panties and delivered the manuscript to him in person last Easter. My breath held in the other room, I listened as the manuscript pages fell on the floor around his chair. He guffawed, gasped, cried. He told me he loved the book, that I write beautifully, that he was proud of me. Then he said, "Are you happy with it?" After a beat I answered yes. It wasn't until that moment that I was truly happy with it. He died eight months later on New Year's Eve. I'm eternally grateful that I didn't take the coward's road and wait to let him read it.
Can you tell us how much of the inspiration from your brothers' lives and family business is factual in the book? And how did your brothers react to the book? At what point did you tell them you were using them as inspiration and at what point did you let them read the book? Are y'all still talking?
SH
The initial germ of inspiration for The Butcher's Sons came to me after reading Matthew Bondurant's amazing novel The Wettest County In The World (and viewing the subsequent film Lawless). Bondurant's book was about the relationship of three brothers in prohibition era, rural Virginia. Bondurant features his grandfather and two grand-uncles as the main characters in the novel. I am the youngest of three brothers and grew up in the shadow of my father and brothers running a restaurant equipment company in St. Louis. Summers as a child I would work in this gritty, masculine environment, but most often hide in the back warehouse near huge meat saws and write prose.
In The Butcher's Sons I wanted to explore the relationship of three very different brothers, born one year apart, living in very close quarters. That was the first step. I did call my brothers, when the book was picked up, and let them know how they inspired me. They were both thrilled, which made me happy. My oldest brother said he hoped I would make him famous.
Now that the book is out, are you bitten completely by the writing bug? Your fans are already clamoring for another book. What do you see next in terms of writing, and will you stay with nonfiction?
JB
I was bitten by the writing book well before the book came out, otherwise I'd never have had the discipline, stamina and will to fight my inner censor and finish the damn thing. I do want to write a kind of "Waiting for Guffman" novel (gay New York director invades small-town Texas) inspired by the fecund literary ground of the stories from my home town. But first, I want to write another memoir. It's about my relationship with Daddy Earl. He's in the shadow of Mama Jean in Dangerous When Wet. Now it's his turn. After she died I told him that her death would leave more room for our relationship to deepen, and in the five years we had together after she was gone that came true. Even though I'm a mix of both my parents, I'm most like my father. In fact, I am the extreme - or full blown - version of him in many respects, for better and worse. In recent years, and especially since he died, I've heard folks in Beaumont, Texas - where I grew up and he lived his whole life - say, "You favor your daddy." Maybe that's the name of the book: "I Favor My Daddy."
Why did you set TBS circa 1930? Why not the present? What about that time fascinates you? And by the way, you do a marvelous job of capturing not just the well-placed details of the era but of the mood of the time. What kind of research did you do to pull it off?
SH
I am fascinated by other time periods. My debut novel, Diary of a Sex Addict, was greatly influenced by Brett Easton Ellis' masterful American Psycho, That novel pushed the envelope in terms of graphic sexuality while remaining literary. While Ellis book is set in present day Manhattan, he has created a vision of the city, through Patrick Bateman's POV, as a mad dystopia. The Butcher's Sons has scenes of searing violence, this mostly through the actions of the oldest brother Dickie who becomes involved with organized crime. I wanted to set the novel in a time and place that felt dark, violent and gritty but at the same time poetic. I wanted a period where things like having an interracial relationship (as Dickie does) or a gay relationship (as young Adlai does) could get you killed. Also, the atmosphere of a butcher shop, and the reality of how a carcass traveled from the meatpacking district up to Hell's Kitchen during a New York City heatwave in 1930 gave me a lot to work with. I did do a good deal of research, in terms of detail and the reality of what existed and how things were done during this time period.
JB
There are scenes of brutal violence, wrenchingly, poetically and cinematically told. Were they all told from your imagination, life experience or your favorite film noir pictures? Were those scenes painful or fun to write?
SH
All the violence is from my imagination, as conjured by the character committing that violence. I also nurture myself reading William Faulkner and Cormac McCarthy, the latter who so brilliantly depicts intense violence through gorgeous prose. His novel Blood Meridian is pure genius.
JB
Each of your three novels are wildly different, but is there any thread, theme or motif that appears in all of them?
SH
Absolutely. I am fascinated with masculinity and its varied expressions; with young men coming of age and finding their way in sometimes chaotic, violent worlds; and in the sensuality of both language and relationships.
All right, I can't resist. Who would YOU cast in the film version of Dangerous When Wet?
JB
Meryl Streep. I want her to play both Mama Jean AND me. If Ms. Streep is otherwise engaged: Jessica Lange, Christina Hendricks and Sandra Bullock for Mama Jean; Eddie Redmayne or Brendan Cumberbatch for me. And who would you cast in the film version of my book?
SH
Well honestly you cannot get better than the amazing Miss Streep. I think that's a done deal. As for you....if Marilyn were alive...just kidding. I just saw Nightcrawler and was blown away by Jake Gyllenhaal. He can do no wrong in my book. Or how about Jared Leto with a haircut.
JB
I love both of those suggestions! What's the next book for you? Have you ever considered writing a memoir, and if so, what aspects of your life would the memoir cover?
SH
I'm deep into my new novel, The River Runs Red which is set in 1890 St. Louis, my home town. It is fiction, but it is set in the year the Wainwright building was constructed. That building is considered one of the very first skyscrapers and is a historical place of interest. My great grandfather was the engineer working on the Wainwright building during its construction. For the first time I am writing in first person from three very different points of view. A delinquent boy living on the river; an architect patterned after Louis Sullivan (rumored to be gay) who was the actual architect of the Wainwright building, and Mrs. Brattrdidge a local socialite (loosely inspired by the author Kate Chopin, who is from St. Louis and who wrote the then scandalous The Awakening). I may add a fourth POV, a villain named Snopes. Every book needs a great villain. I have never considered a memoir. I like to hide in fiction. It gives me immense freedom.
Related
Popular in the Community