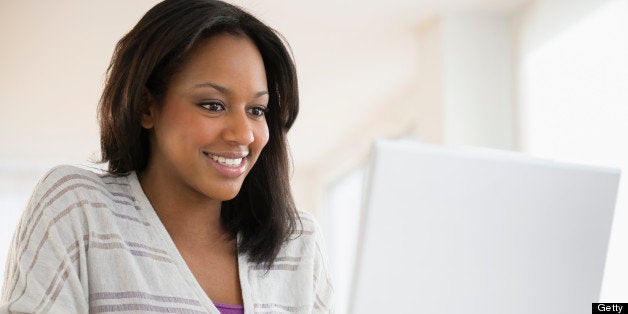 In the world of Web design, there are certain design styles that work better than others. When deciding how to design your site, you must consider the following: What is the message you are trying to convey? How much content is necessary to convey your message? What colors and fonts best represent your message and style? Once you've answered these questions, you can begin.
Let's take a look at how to implement a minimalist approach and how it can convey all you want and more:
Simplicity is fundamental to a minimalist approach. What makes a website so attractive is its ability to perform cross-platform. If you don't fill your site with too much custom CSS, Flash animation, or JavaScript, it will be able to display well on multiple Web browsers—even mobile ones.
Make Sure Your Message Is Clear And Concise
Your design style should translate to your message as well. Keep it short, simple, and easy to decipher. Users should be able to find out everything about you without trying too hard. Keeping your message clear to users will prevent them from feeling frustrated and annoyed, and may ultimately convert them into returning visitors/fans.
In keeping with the minimalist theme, it is important to limit the number of distractions on your author website. Embellishments such as advertisements and pop-ups might seem like a good idea but will ultimately clutter your site and may leave users feeling annoyed. While ads, pop-ups, and the like certainly have their place, they are better suited for corporate and/or sales-based websites, not an author website.
Self-promotion is an essential part of any author's online platform. Defining your brand (usually just an author's name) clearly to users and displaying it in an aesthetically pleasing way is important for any author website. The trick to pulling this off with a minimalist approach is to avoid plastering it on every page of your site. Keeping your brand solely displayed in a prominent or clever place (and nowhere else) is a key element of the minimalist approach.
There is a common misconception that minimalist design must use only black and white as a color palette. This is simply not true. Feel free to express yourself with two or three colors that best represent you and your message. It's important not to use too many colors and to make sure they all complement each other. Adding a little vibrancy will keep users engaged and can ultimately increase your fan base.
Since you're taking the minimalist approach, why not use this as an opportunity to lay out your site in an unconventional way? Leave bulky navigation bars and widgets at the wayside. Try a simple text navigation bar off to the side, or use a high-quality collage of images to direct your users. When designing your minimalist author website, try using water visuals as an inspiration: fluid background elements are a great place to start.
Simply put, minimalist design techniques can create a Zen-like environment in an already cluttered Web. You will be able to reach your audience without being oppressive by using a clean-cut aesthetic that never goes out of style.
Related
Popular in the Community