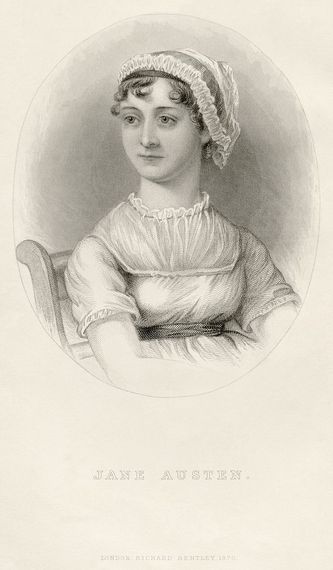 The late English novelist, Jane Austen, would have been 240 on Dec. 16. Here, Lisa Pliscou, author of Young Jane Austen: Becoming a Writer (Wyatt-MacKenzie Publishing; $14.34), talks about her newest book and her interest in Austen. Pliscou, a former editor for top New York City publishing houses, writes for both adults and children.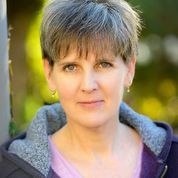 Jane Austen would have turned 240 on Dec. 16. Why do you think her writing has stood the test of time?
Not only is Austen's writing very funny, she also demonstrates a shrewd understanding of human nature. Her characters -- motivated by traits and emotions including shyness, sensitivity, ambition, insecurity, naiveté, melancholy, snobbery, fear, sexual attraction, outright lust, self-deception, kindness, and greed -- ring true to this day. And what is more enduringly fascinating than a comedic courtship story?

You call this book a "speculative" biography of Jane Austen as a child. Why did you take this approach?
It's an upfront declaration of my biographical stance; so very little is known with certainty about Jane's childhood. In the book's narrative section, you'll see my inferences, text where I suggest her possible reactions to experiences and influences. In the second section are my annotations, which lay out the dozens of sources I consulted. I want the reader to be able to separate fact from speculation.
You have said that you found Jane Austen's books boring, irrelevant and impenetrable in high school. How and why did your opinion change?
As a more patient, more widely read adult, I was better able to appreciate the elegance and the subtleties of her writing. And as I gained insight into the social context of her era, I understood more clearly just how urgent it could be for a young woman without money or family support to get married. There wasn't much of a safety net back then -- for either Jane Austen or her protagonists.
So do you agree that Jane Austen wrote romance novels?
In a certain sense she did -- and she may have done so because it was a commercially viable genre at the time -- but to call her work "chick lit" is, in my opinion, a misnomer. In a similar vein, she's sometimes criticized for her novels' frequent references to money, but if you read between the lines, you'll find the very realistic anxiety that could underscore the search for a husband.
People sometimes make fun of Pride and Prejudice's Mrs. Bennet for her frantic machinations on her daughters' behalf. In fact she was quite right to be obsessed.
Why do you think there has been such a huge disagreement among biographers about Austen's childhood?
Because of the extreme paucity of definitive source material -- Jane left behind no diary, and few of her letters remain -- there's plenty of opportunity to paint a certain type of picture. Some biographers seem keen to pass along sentimental Austen family lore and perpetrate the image of a uniformly happy, uneventful childhood. Others probe for evidence of psychological trauma, deep unhappiness, rebellion.
What was the greatest challenge in writing this book?
This is my eighth book, but my first nonfiction book for adults, so it required a new perspective on the writing process. Fun, though.
What has it been like to have this book out there in the world these past eight months?
It's been very satisfying to have people say they've learned a lot about Jane Austen's childhood. Interestingly, the event discussed in the book that's evoked the strongest reaction is how Jane was 'farmed out' as an infant to a village family, and lived with them for around a year and a half.
You have written for adults and children. Why did you write this one for adults?
It presented a juicy opportunity to delve into topics in which I'm intensely interested: women's artistic achievements, creative development in childhood, layperson's neuroscience, and the way in which biographies are, fundamentally and inevitably, biased. These are definitely subjects for adults.

Why did you conclude this book when Austen is around age 12?
For one thing, it's around this time in Austen's life that scholars and biographers tend to begin focusing their work, so it's well-trodden territory. And, mindful of Louis Auchincloss' enchanting comment that "childhood is a novelist's whole capital," that's where I wanted to keep my own focus. How on earth did this remarkable little girl, against significant, even overwhelming odds, manage to develop her creative gifts?
Why artist Massimo Mongiardo for the illustrations?
I was really taken with Massi's playful, fluid lines. He, for his part, wasn't afraid to create illustrations rendering a person for whom there are two -- two! -- verifiable images, only one of which shows her face, and that when she was all of 35. For Young Jane Austen, he was inspired by John Singer Sargent and E.H. Shepard (creator of those iconic drawings for Winnie the Pooh), which I think is a very cool combo.

Why did you choose to do the book in this way -- from the illustrations to the size (5 x 0.5 x 8 inches) to the paper?
Well, I'm a total design nut, so the aesthetics were really important to me. As long as I made it clear that the illustrations are fanciful, which I did, I thought they might help spark readers' empathetic imagining of the young Jane. And I was lucky to partner with Nancy Cleary of Wyatt-MacKenzie, who not only embraced the idea of an unusually dainty trim size, her brilliant design resulted in -- as VOYA glowingly put it -- "a beautifully crafted book with an old-fashioned style that almost feels like the diary of a young girl of the 18th century."
What is most important to you that readers take away from this book?
My hope is that they'll will come away with a vivid sense of Jane Austen as a real person -- a real child -- who was ferociously bright, grew up in an interesting household, faced tremendous challenges, and who, through talent, determination, family support, and a certain amount of luck would ultimately achieve her dream of becoming a published author.
Hers is a real underdog story. And I'm OK cuing the music from Rocky right here and now. In a lot of ways -- and I say this thoughtfully, not in a coy clickbait sort of way -- Jane Austen was a badass.
When is your new edition of your highly acclaimed first novel Higher Education coming out -- and how do you feel about that?
It's being published next April, and on the one hand I'm jazzed, especially since I always loathed the original jacket image and I love the shiny new one. On the other hand, it was written and published when I was quite young -- my early twenties -- and the story exhibits a certain youthful solipsism. Still, not too bad, perhaps, for a first effort, and I'm glad the cover can display the very nice words of praise from (the late writer) David Foster Wallace, which arrived a little too late to go on the original. Who says you can't go home again?
In 2017, Henry Holt will publish your picture book, Jane Austen, The Girl Who Wrote. Will this be your last Jane Austen book?
Probably not. I'm percolating a couple of other Austenish projects as we speak . . .
You mention your interest in creative development and neuroscience. What can scientists and brain research tell us about Jane Austen?
In his wonderful book Creativity, professor and psychologist Mihaly Csikszentmihalyi believes that a "genetic predisposition" is key -- and, intriguingly, he says that growing up among an intelligent, literate family distinguished by a certain level of money troubles can also fuel high-level creativity. This is an uncannily accurate description of Jane's family.
And getting a bit more granular, neuroscientist Nancy C. Andreasen, who uses PET scanning and other modern imaging techniques, says that the brains of creative people are physically different from those who are less so -- providing them with a stronger capacity to recognize relationships, make associations, and see things in an original way.
Jane Austen was just 41 when she died. If she were alive in 2015, how do you think she would have celebrated her birthday?
Contrary to a popular belief among some that she was a dull, repressed old spinster, everything I've read suggests that she was a lot of fun -- very lively and sophisticated. I like to think that Jane today would enjoy a couple of glasses of champagne - Dom Pérignon, because she could afford it with all her royalties, and hit the dance floor, kicking up her heels with the best of 'em.
Related
Popular in the Community