Authorities in California have announced the arrest of a 72-year-old former police officer in connection with the so-called "Golden State Killer" series of murders ― as many as 12 homicides, 45 rapes and several burglaries that investigators have spent decades trying to solve.
"The answer has always been in Sacramento," the county's District Attorney Anne Marie Schubert said at a Wednesday press conference. "For over 40 years, helpless victims have waited for justice ... the magnitude of this case demanded it be solved."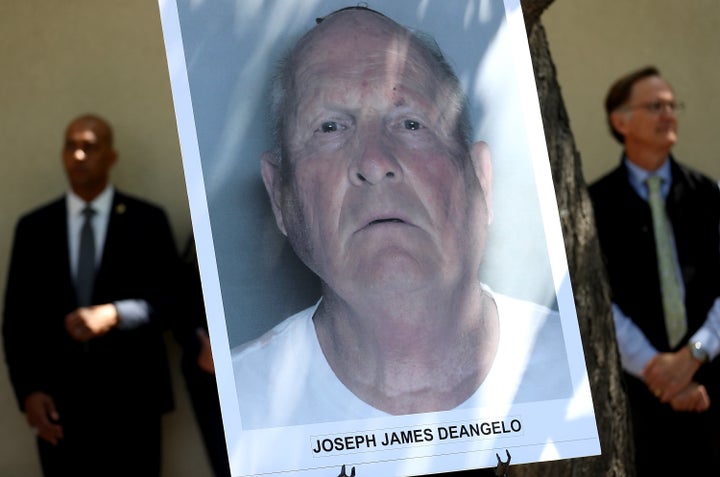 According to Schubert, investigators found DNA evidence linking 72-year-old Joseph James DeAngelo to two of the unsolved murder cases. Investigators believe those homicides are connected to at least 10 others committed by the same individual.
"We all knew that we were looking for a needle in a haystack, but we also all knew that the needle was there," Schubert said.
Police arrested DeAngelo, of Citrus Heights, in front of his home in Sacramento on Tuesday. He is being held without bail on two counts of murder for the 1978 killings of Brian and Katie Maggiore, police said. Investigators did not say whether DeAngelo has said anything since his arrest.
The suspect looked "very surprised" but was taken into custody "without incident," said Sacramento County Sheriff Scott Jones at the press conference.
Officials in Ventura County filed two additional capital murder charges against DeAngelo on Wednesday morning, the county's District Attorney Greg Totten said. These charges were for the March 1980 murders of Charlene and Lyman Smith; and they included three special circumstances: multiple murder convictions, murder during the commission of a rape, and murder during the commission of a burglary.
Authorities said the series of rapes attributed to the media-dubbed East Area Rapist were linked to the Golden State killer in the early 2000s.
Schubert noted that DeAngelo's DNA has been connected to other crimes and said further charges are likely to come. DeAngelo's alleged crimes span some 10 counties, Schubert added. Authorities have yet to determine the jurisdiction in which he will be tried.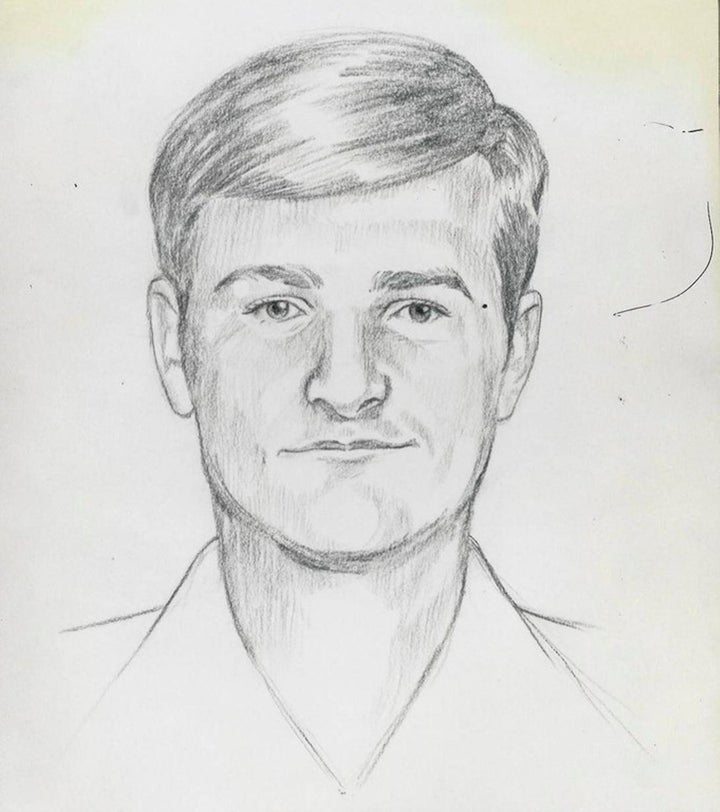 Jones also confirmed previous reports that DeAngelo formerly served as a police officer, first with the Exeter Police Department from 1973 to 1976 and then with the Auburn Police Department from 1976 until he was fired in 1979 after being charged for shoplifting.
The sheriff added that police had interviewed several of DeAngelo's family members, though he did not specify their relation to the suspect.
Jane Carson-Sandler, a woman who suspects she was sexually assaulted by the East Area Rapist in 1976, told The Associated Press a retired detective contacted her on Wednesday and notified her a suspect was in custody.
"I have just been overjoyed, ecstatic," Carson-Sandler told the AP. "It's an emotional roller coaster right now. I feel like I'm in the middle of a dream and I'm going to wake up, and it's not going to be true. It's just so nice to have closure and to know he's in jail."
The Sacramento Bee interviewed a neighbor of DeAngelo, and she was quoted on Wednesday as saying it's "terrifying" to think about living next door to a possible serial killer.
"This man could have hopped the fence and come into my backyard," said Beth Walsh, who reportedly lives behind DeAngelo on an adjacent street. "I have children. I'm glad to know they caught this guy."
Paul Sanchietti, another neighbor of DeAngelo, described him as "odd."
When "he was aggravated or upset, his voice would carry. His swearing was alarming," Sanchietti told The Sacramento Bee.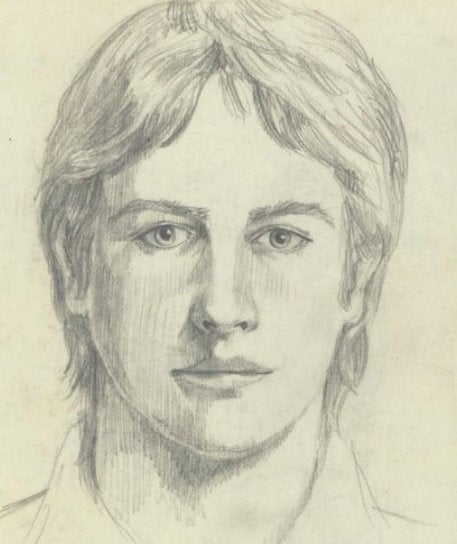 For years, the unsolved crimes incited a fear among California's residents and a passion for justice among law enforcement and victims' families. Bruce Harrington, whose brother and sister-in-law were among the killer's victims, helped organize and finance a voter initiative that led to the 2004 passage of Proposition 69, which required the collection of DNA samples from anyone convicted of a felony, or arrested for or charged with certain other crimes.
"It is time for the victims to begin to heal," Harrington said, speaking at the press conference on Wednesday.
Asked by reporters present at the press conference where officials had obtained DeAngelo's DNA, Schubert and Smith only said they were able to find the suspect using a "discarded DNA sample."
According to the FBI, the series of crimes began in 1976, with several burglaries and rapes in the Sacramento suburbs of Rancho Cordova and Carmichael.
"The [suspect] gained entry into the homes of his victims by prying open a window or door while they slept," the FBI said in a 2016 press release. "He would then shine a flashlight into the face of his victims, tie up the female victim and, if a male victim was present, tied him up as well."
Upon ransacking the residence, the suspect would rape the female victims, some of whom were later taunted with menacing phone calls from the suspect, investigators said.
The suspect allegedly turned to murder in 1978, with a couple who was shot and killed while walking their dog in Rancho Cordova. The rapes and murders continued until 1986, when police say they stopped just as suddenly as they'd begun.
The case received renewed media attention earlier this year with the publication of the book I'll Be Gone in the Dark, by the late Michelle McNamara. For years, McNamara immersed herself in the mystery of the Golden State Killer. She visited crime scenes and interviewed detectives and survivors. She died in 2016 at age 46, prior to the book's publication.
CORRECTION: A previous version of this story indicated that Proposition 69 required the collection of DNA samples from anyone convicted of a felony or certain other crimes. Rather, collection of DNA was mandatory for anyone arrested for or charged with such crimes.

REAL LIFE. REAL NEWS. REAL VOICES.
Help us tell more of the stories that matter from voices that too often remain unheard.
BEFORE YOU GO
PHOTO GALLERY
Crimes That Made Headlines In 2017