When we grow weary of the same old, there's no better way to gain some fresh perspective -- and maybe even spark that creative genius -- than to pack up and travel. Just ask your favorite authors!

In search of some inspiration this summer? Visit the places where brilliance has been born! We partnered with the all-new Kindle Paperwhite to round up the vacation destinations where famous writers have also gotten their creativity on. And maybe, the Muses will sing an encore just for you.

1. Hunter S. Thompson's San Juan, Puerto Rico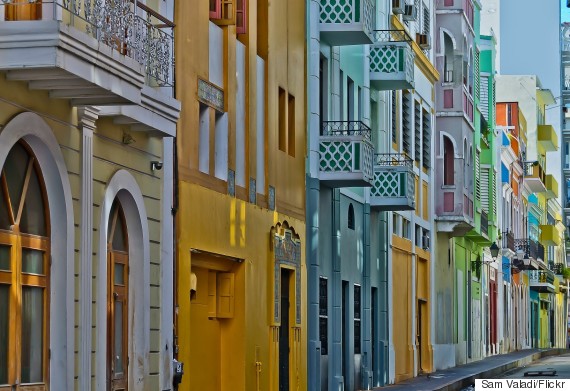 Many of us are familiar with the boozy adventures of Hunter S. Thompson in Old San Juan thanks to his loosely autobiographical Rum Diary. After getting fired from his newspaper job in New York, Thompson escaped to Puerto Rico to pursue journalistic work there with nominal success. Instead, his brief stint in the seaside capital included morning swims in the Atlantic followed by, of course, lots of rum. (If that doesn't sound like vacation, we're not sure what does … ). Journey down to this idyllic island and start your own "rum diary"; you are sure to find an intoxicating source of inspiration.

2. J.K. Rowling's Train Ride From Manchester, England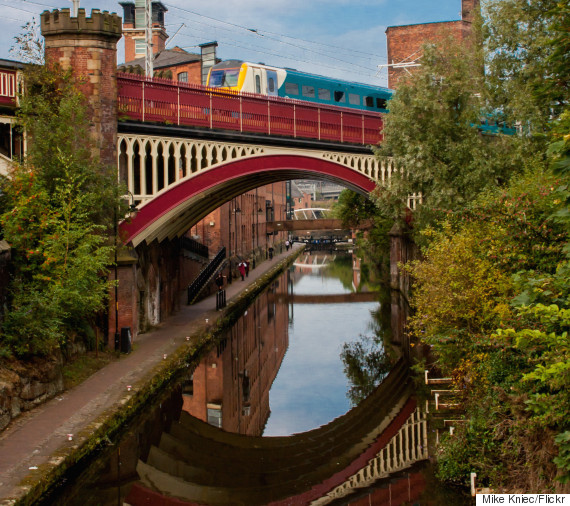 Although Edinburgh, Scotland, was the locale where J.K. Rowling famously wrote much of the Harry Potter series, it was actually on a journey back to London from apartment hunting in Manchester that the original idea of the boy wizard just popped into Rowling's head, the writer has said. Without a pen, Rowling spent the remaining (delayed) four-hour train ride just letting inspiration flow -- a lesson to all of us that when it comes to travel, sometimes the journey really is more important than the destination.
3. F. Scott Fitzgerald's French Riviera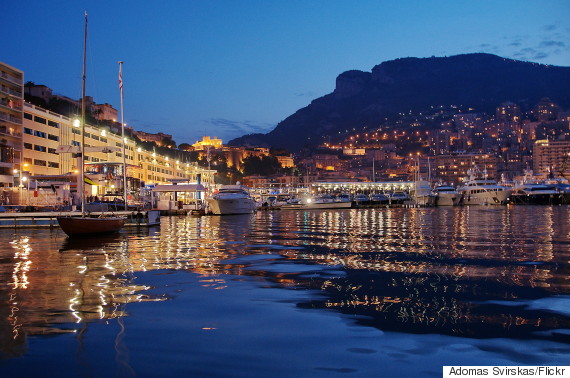 Before the French Riviera was all yachts and Leo, it played host to some of the greatest literary figures of all time -- including the likes of Dorothy Parker, Ernest Hemingway and, of course, F. Scott Fitzgerald. He and his family rented a seaside villa in Cap d'Antibes where he wrote a little novel we now call The Great Gatsby. Bring it along on your fabulous getaway, so you can compare the Riviera's lavish parties with those the one and only Jay Gatsby threw.

4. Jonathan Franzen's Alejandro Selkirk Island, Chile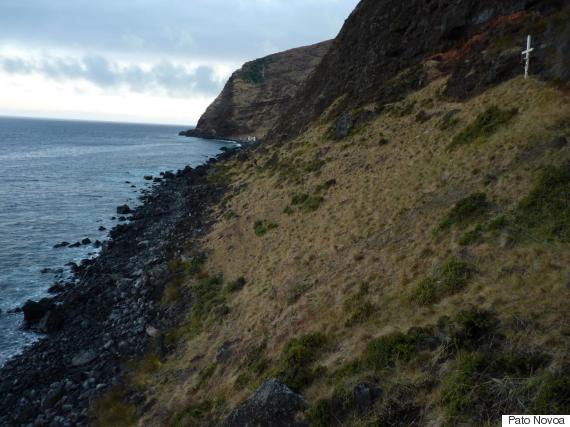 After the untimely death of his friend David Foster Wallace, Jonathan Franzen decided to escape from Brooklyn to Alejandro Selkirk Island, aka "Masafuera" -- quite literally "farther away." An avid bird watcher, Franzen hoped his travels to pursue a rare avian species would stave off some boredom -- the same kind of "boredom" he said he felt was partially responsible for his friend's death. The island, which likely inspired Daniel Defoe's Robinson Crusoe, also inspired Franzen's contemplative essay for The New Yorker, aptly titled "Farther Away." So if your local beach is just not cutting it, venture a little farther for an epic escape.
5. Virginia Woolf's St. Ives, Cornwall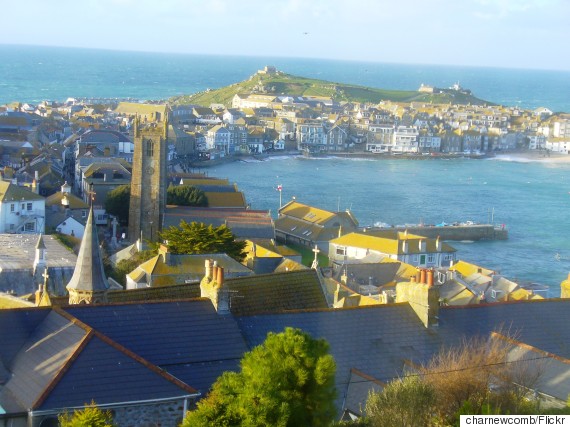 Virginia Woolf vacationed in the seaside village of St. Ives every summer until she was 13, when her mother died. It marked a happier, more carefree time in the author's life, and the town's picturesque, coastal scenery is said to have inspired the setting in Woolf's To the Lighthouse. Let tranquility take over, and unleash your own stream of consciousness as you enjoy your vacation by the sea.

6. Vladimir Nabokov's American Southwest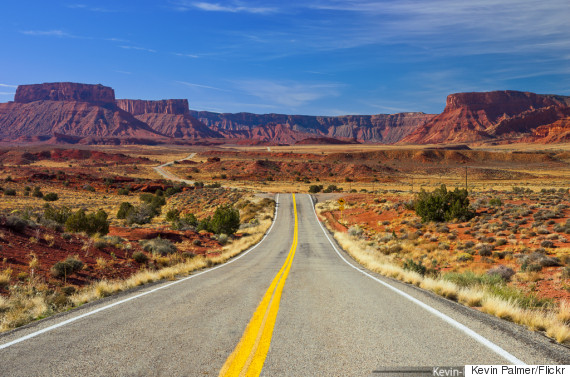 Vladimir Nabokov's notorious Lolita is, among many things, a travelogue mapping the American Southwest, a la Humbert Humbert's infamous road trip. Nabokov was inspired by travels of his own -- not chasing young girls but rather chasing beautiful butterflies. An avid lepidopterist, the elite, international author found himself stateside pursuing his passion and going so far as to call himself "as American as April in Arizona." Pack your car and don't forget the butterfly nets when you hit the road this summer and follow in Nabokov's footsteps.
7. Gabriel García Márquez's Cartagena, Colombia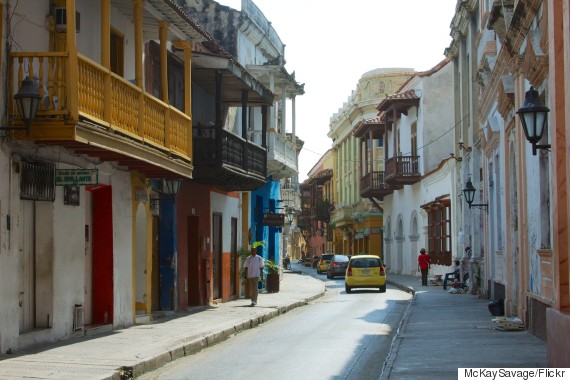 Gabriel García Márquez's connection to Cartagena, although never explicit, comes through in the author's many literary nods to the magical realism of the old city. The time Márquez spent in Cartagena -- where the author says he "completed his education as a writer" -- comes to life in the classic romance Love in the Time of Cholera, with its flower-filled balconies, almond trees and arcades. Agree the Eiffel Tower is so overrated? Grab your special someone, and journey to the true city of love.
8. Mark Twain's Elmira, New York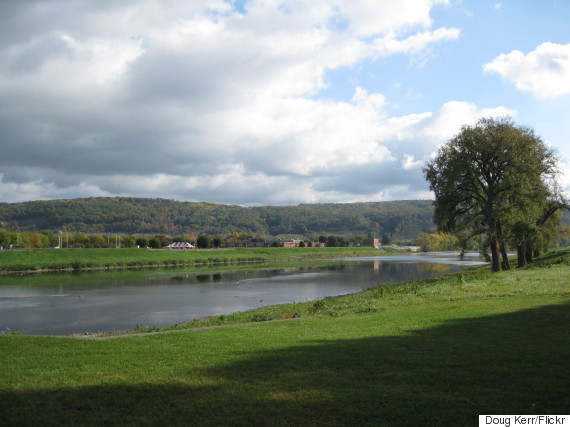 Although Mark Twain's most famous works deal with life on the Mississippi, it was actually at his sister-in-law's summer home in upstate New York where he wrote classic tales like The Adventures of Tom Sawyer and Adventures of Huckleberry Finn. Twain originally journeyed to Elmira for love -- courting Olivia Langdon, daughter of the richest man in town. After they married, the couple continued to visit family there every summer, and they would eventually find their final resting places in Elmira's Woodlawn Cemetery. See where classic American characters were conceived, and who knows -- you may even find love!

9. David Foster Wallace's Cruise Across The Caribbean Sea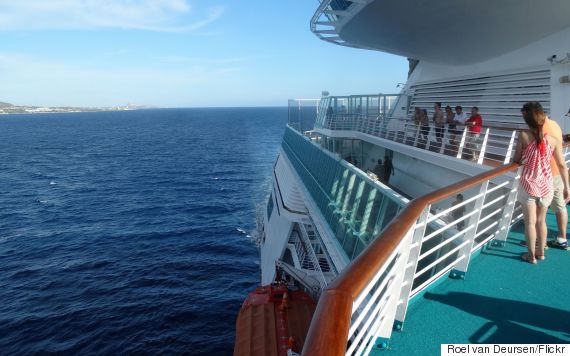 Sometimes, vacations are great because they help us appreciate home. After taking a Caribbean cruise, David Foster Wallace was inspired to write his long essay "A Supposedly Fun Thing I'll Never Do Again," detailing the liner's "nearly lethal" luxuries -- proof that relaxing on vacation does not come naturally to all of us. When your travel companions grow disgruntled (traveling can, after all, be stressful), give this David Foster Wallace classic a read, and take comfort in the fact that they can't be as grumpy as this guy. You may even have a private chuckle over the idea of David dancing the Macarena on a cruise ship.
Travel with the Kindle Paperwhite this summer -- you never know where creative inspiration or literary genius will blossom.
Related