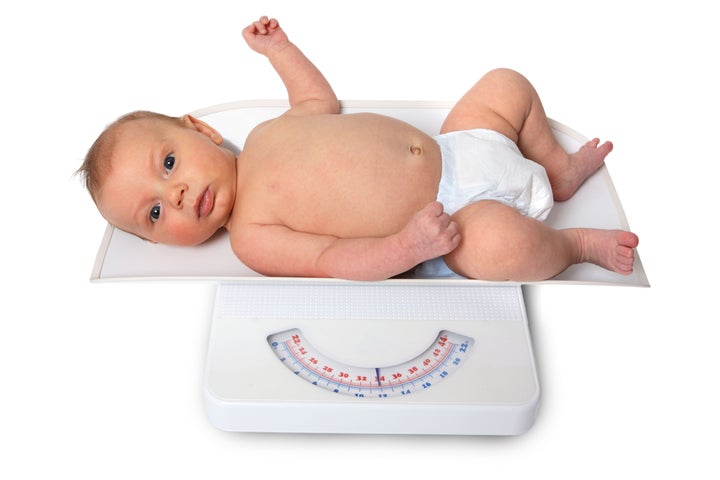 Rapid growth in head size, weight and height may be linked with autism development in baby boys, according to new research.
In a small study based at Yale University, researchers found that baby boys with autism grew taller, weighed more and experienced more pronounced head circumference growth by age 1 than those without autism.
"We found that atypical head overgrowth in autism is accompanied by a similar slope for overgrowth in height and weight," said Kasia Chawarska, Ph.D, a professor at the Yale Child Study Center and the study's lead author.
This, she explained, suggests the mechanisms behind rapid brain growth in autistic infants are related to broader neuronal and musculoskeletal abnormalities.
The new study is not the first to draw a link between rapid growth and autism.
In 2003, researchers from the University of California, San Diego published a study showing small head circumference at birth followed by rapid growth in the first year of life is tied with autism development.
Though the exact mechanisms are not yet understood, researchers believe such "overgrowth" may leave the brain with too little time to form, leading to social and developmental issues.
So what does this all mean for parents?
Chawarska cautioned that not all children who have autism experience rapid growth as babies, nor do all children with early overgrowth develop autism.
"We do not construe our findings of generalized overgrowth as a specific marker for autism," she said.
Instead, the findings represent a jumping off point for continued research looking into whether children with rapid growth might constitute their own subgroup within the autism spectrum. Looking into such issues could also help uncover more information about the mechanisms underlying autism.
In the meantime, Eric Courchesne, a professor of neurosciences at UCSD who authored the earlier study, suggested that parents who suspect something is wrong speak with their pediatricians to administer a simple behavioral screen. (The Centers for Disease control puts the median age of earliest autism diagnosis at between 4 and 5 1/2, but estimates that 80 percent of parents suspect something is wrong much earlier, or by the time their child turns 2 -- the age at which reliable diagnoses can be made.)
"If [children] fail and if on top of that the child shows exaggerated head or body overgrowth, then parents would be well advised to get more in-depth information by going to a specialist," he said. "But just because a child has a larger than average head, it doesn't mean it's autism."