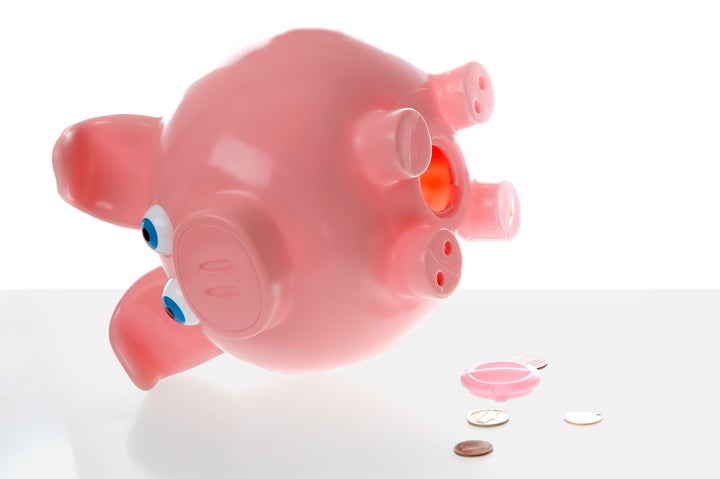 It has long been known that parents of children with autism face particular financial strains, but researchers have now taken a first stab at quantifying the exact toll it can take on their income.
The study, published Monday in the journal Pediatrics, finds that families of children with an autism spectrum disorder earn 28 percent less than families whose children have no health problems, and 21 percent less than parents of kids with other health limitations.
And mothers' earnings are even harder hit.
Women whose children have an autism spectrum disorder make 56 percent less than moms whose children have no health problems, and 35 percent less than those whose kids have other health issues. They tend to leave the work force altogether, or take lower paying jobs and work fewer hours.
"A lot of times, research is to tell us what we already know. If you say this to any mother of a child with autism, they know this is happening," said David Mandell, a researcher for the study at the Center for Mental Health Policy and Services Research at the University of Pennsylvania. "I don't think this is any kind of news for those families."
Perhaps not. But according to the study's authors, it is among the first studies to go beyond the system-level costs of autism and focus on the burden that can accompany changes in parental employment.
To do so, researchers relied on the 2002-2008 Medical Expenditure Panel Survey, which tracks cost and utilization of health services in the U.S. They compared data from parents of children with an autism spectrum disorder to parents of children with another health limitation, as well as parents of children without.
Overall, mothers of children with autism were 6 percent less likely to be employed than mothers of kids with no health problems, and worked an average of seven fewer hours per week.
But the new study emphasizes the particular toll that parenting a child with autism can take on women's earning potential.
"What this study shows is that the mother is the one that often times has to cut back significantly, or even completely to care for a child with autism," said Peter Bell, executive vice president for programs and services at Autism Speaks, one of the nation's largest autism advocacy organizations.
Mandell told The Huffington Post that he had hypothesized that the research might uncover some kind of compensation on the part of fathers, who would chose or be forced to work harder, longer hours and perhaps earn more money, but that was not the case. The research uncovered no significant differences in paternal earnings among the three groups.
Overall, families of children with no health limitations earned nearly $18,000 more per year than families of children with autism.
"People talk a lot about the cost of treating autism, and they're mostly talking about the healthcare and educational costs," Mandell said. "What this study gets at is 'What's the cost of not treating autism?' 'What does it cost families?' That is what this shows."
Popular in the Community