A guide to the present and future state of healthcare in Illinois for those affected by ASD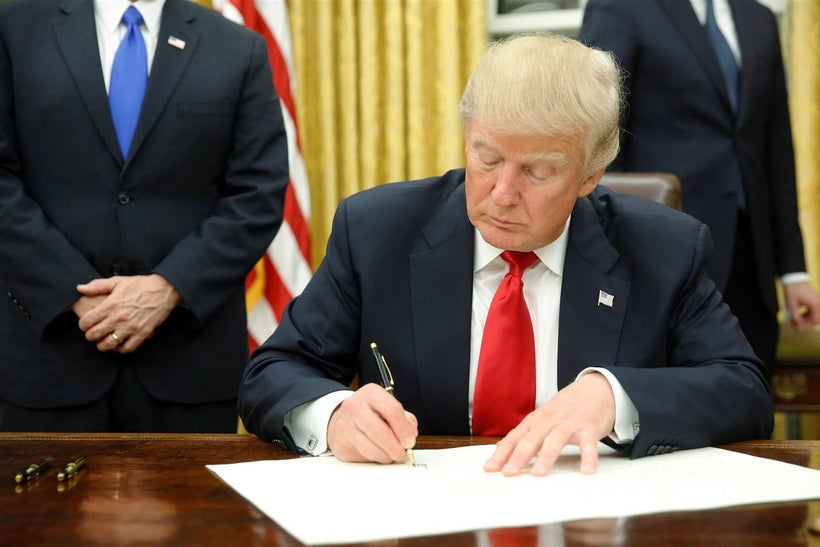 Our National Healthcare System Under the Affordable Care Act
In the United States, over 20 million Americans have health insurance through the Affordable Care Act (ACA). This includes individuals and families affected by Autism who benefit from the expansion of Medicaid and the provisions that prevent insurance companies from taking advantage of their customers. The CDC estimates that 1 in 68 children has been diagnosed with autism spectrum disorder, which makes it essential that coverage for autism services be a component of any current or incoming administration's health care policy. So how exactly does the ACA protect people affected by autism spectrum disorder?
Insurance companies can not discriminate based on a pre-existing condition, which means that you can get coverage even with the diagnosis of ASD. The ACA, also known as Obamacare, requires that insurers provide a minimum set of "essential health benefits", which includes behavioral treatment, habilitative services, prescription drugs, and pediatric services. There are no lifetime or annual dollar caps on coverage for those essential benefits, and children with ASD can stay on their parents' insurance until they are 26. Obamacare guarantees availability of child-only policies for children under 21, and sets annual limits on out-of-pocket costs for your healthcare. Autism screenings for children 18-24 months are covered without copays or deductibles, as well as another preventative care treatment like your annual doctor's visit. You can even apply for additional financial aid to help with your out-of-pocket costs and monthly premiums, which can be unmanageable for families affected by ASD.
Mandated Coverage For Autism Services
Around the time when the Affordable Care Act went into effect most states opted to mandate coverage specifically for autism services. Idaho, North Dakota, Tennessee, and Wyoming are among those who did not. Luckily for Illinois residents, the state enacted a piece of legislation that protects individuals and families affected by ASD from discrimination and ensures that their needs are met.
In Illinois all plans - both individual and group policies - must cover the diagnosis and treatment of autism spectrum disorder. This law covers all children under the age of 21 and includes psychological and psychiatric care, as well as habilitative and rehabilitative care. The law also covers therapeutic care, which includes behavior therapy, speech and occupational therapy, physical therapy, and therapies that improve self-care, cognitive functioning, and sensory processing. Deductibles and copayments cannot, under the law, differ from those for a physical illness, and coverage is required up to $36,000 per year. In short, the services that are necessary to the functionality and health of an autistic child must be covered by insurance. For Illinois residents and their families who benefit from the mandate, a change in policy could be devastating.
President Trump has selected Georgia congressman Tom Price to be his Secretary of Health and Human Services. Price has served six terms in congress. Before he got into politics, Price was an orthopedic surgeon. Dissatisfied with the way politics interfered with patient care, he decided to run for office. In the past, he has introduced legislation that makes it easier for doctors to defend themselves in a malpractice lawsuit. He is listed as a part of the Tea Party caucus and is a strong conservative.
In his confirmation hearings, concerns were raised about his investments in an Australian drug company. He could benefit financially from his new position, which raises questions about his promise to drive down the cost of prescription drugs. He has yet to propose any plan to back up this claim.
In the past, Price has advanced the false claim that vaccines cause autism. Despite the fact that the science behind that claim has been debunked, and that the CDC has done multiple studies finding no causal relationship between vaccines and autism, the Trump administration is still firmly anti-vaccine.
If one thing is clear, it is Tom Price's dedication to repealing Obamacare. He has been a leader in the effort to do so, calling federal government "stifling and oppressive." He defended his position stating that the ACA "interferes with the ability of doctors and patients to make medical decisions." In an effort to replace the healthcare law, he has proposed legislation that offers age-adjusted tax credits for individuals and families purchasing private insurance. It also offers incentives for people to contribute to a health savings account, which they could then draw from to help pay for deductibles and monthly premiums.
Although it is too soon to predict specific policy changes, Americans can be sure that Price will continue to promote his conservative values through legislation that dismantles the ACA as we know it. How this will affect individual states who opted into an autism services mandate is unclear. Most of the healthcare legislation Price has pushed in the past emphasized more power at the state level. If states can chose to continue mandated coverage for autism services, then Illinois would have the option to keep things as they are.
"The Patient Freedom Act"
Power at the state level is a popular stance among republicans in Washington. Two republican senators, Susan Collins (R-ME) and Bill Cassidy (R-LA), introduced a plan to replace Obamacare that gives states 3 options.
Option 1: States who are happy with the Affordable Care Act can keep it as is.
Option 2: States can get rid of ACA and replace it with a program that emphasizes a federally subsidized catastrophic plan. This option allows states to cover the uninsured with a standard plan that has a high deductible, basic pharmaceutical coverage, some preventative care, and free immunizations. The plan would use an auto-enrollment system, but people could still opt out easily if they want to. In this option states could keep Medicaid expansion funding as is or add it to a premium subsidy which would then be split between all private insurance holders. This subsidy differs from the ACA in that it would not be based on income, rather split equally among everyone. The tax credit could also be used by states to create a health savings account, from which people could draw to pay medical bills.
People who oppose this option emphasize that since anyone qualifies for the subsidy, even the wealthiest Americans, the poorest Americans are likely to be hit hardest. It is also unclear where the tax credit dollars stop and where the catastrophic coverage kicks in. Some predict that this would leave a lot of people falling between the cracks.
Option 3: States could opt out of the Affordable Care Act completely without a replacement plan.
Republicans have not been vocally supportive of this plan, and many think it is unlikely to move forward. However if, this were to pass as law, residents of blue states, like Illinois, could keep their coverage ensured by Obamacare.
Trump's Views on Healthcare
President Trump has made it clear that it is his priority to repeal Obamacare. He has stated that he wants to make it easier to opt out of the mandate that requires all Americans to have health insurance. He says he would do this by making it easier to claim "hardship," which exempts individuals from the law. Experts say this would have significant consequences for individual insurance markets. If fewer healthy people buy insurance, everyone else's rates would go up. Some estimate that eliminating the mandate altogether, another one of Trump's promises, would cause 18 million people to lose their insurance in the next year.
On his first day in office, Trump signed an executive order that encourages federal agencies to dismantle parts of the ACA before congress repeals it. It states ways for congress to do this , but any changes must still be vetted through a "notice and comment" legal process which could take months. Some are calling the executive order more of a "mission statement" that does not direct particular action. Most find it confusing, some going as far as to call it cryptic, in that we do not know what policy changes will actually result from it.
Making specific predictions about coverage for autism services under a Trump administration is a complicated process. The future of healthcare in this country is uncertain, especially for those who rely on the protection of the Affordable Care Act. In Illinois, supporters of the ACA do have some hope: the mandate for autism services in Illinois is a state protection, which may be unaffected by policy change at the federal level.
Still, if Obamacare is repealed, millions will lose their insurance, and many who previously qualified for Medicaid will also lose their coverage. All of the protections for those with pre-existing conditions, like ASD, will be lost. It is possible that Americans will return to the era where healthcare was unaffordable. However, there is still hope that a better plan will surface, one that protects the universal human right to adequate healthcare.
LEARN MORE ABOUT THE AUTHOR AND ORGANIZATION THAT CREATED THIS ARTICLE
Article Researched and Written by Madeline Rabin: Madeline Rabin is a freelance writer and a friend of Autism Family Center. To work with Madeline as a writer and activist, contact her through the Autism Family Center website.
Calling all HuffPost superfans!
Sign up for membership to become a founding member and help shape HuffPost's next chapter
This post was published on the now-closed HuffPost Contributor platform. Contributors control their own work and posted freely to our site. If you need to flag this entry as abusive,
send us an email
.