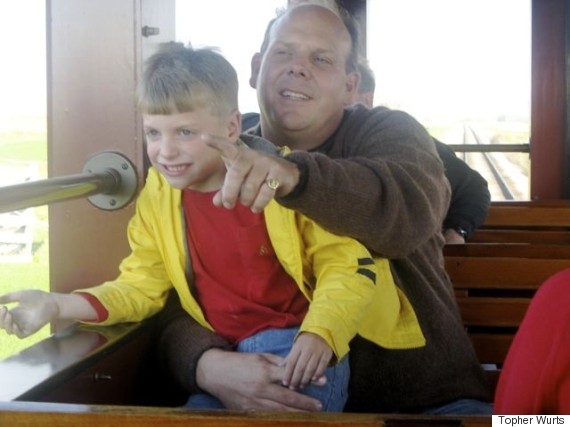 A Pennsylvania father whose son has autism is creating an app that will help people with the disorder and their families.
Topher Wurts is developing the "Autism Village" app which will allow people in the autism community to add, rate and review different restaurants, museums, parks, playgrounds and other locations based on "autism friendliness" -- the level of comfort or accommodation a place is able to give a person with autism.
The 48-year-old, who was inspired to take on the project because his 13-year-old son, Kirby, has the disorder, launched a Kickstarter to fund Autism Village and told HuffPost he expects to launch it this summer.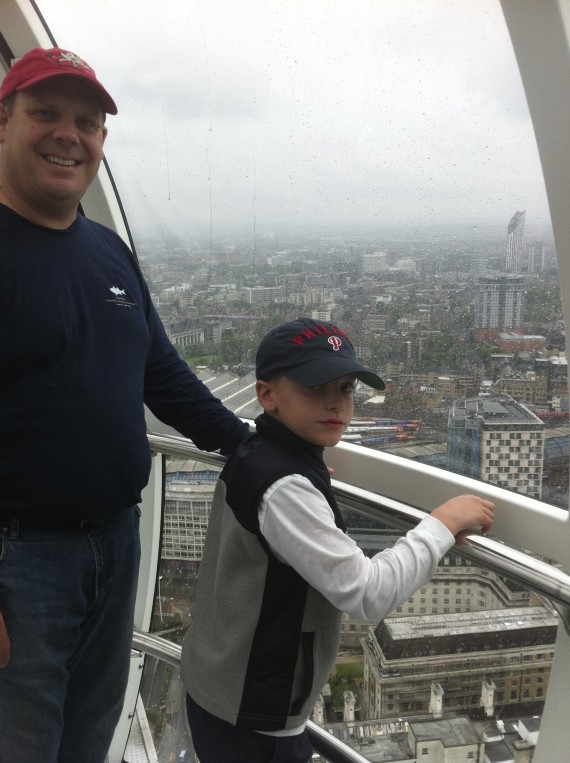 Topher Wurts, the creator of Autism Village, and his son, Kirby.
People who have the disorder, along with their families, may run into various challenges when visiting unfamiliar places.
Some people with autism may have special diets, while others may be sensitive to different environmental factors like light or sound. Certain locations may not be safe for a child with autism who has little awareness of his surroundings. Wurts told HuffPost in his son's case, the pair has difficulty going to places with overwhelming sensory elements.
"Kirby is very sensitive to sensory input and so loud and bright places are a problem," the 48-year-old said. "We always look for places that aren't going to create sensory overload."
Wurts explained that through the app, people will be able to indicate to others whether a restaurant menu is accommodating to someone on the autism spectrum, or if a location is overstimulating and therefore unsuitable for some people with the disorder.
Ultimately he hopes that his app will make the the lives of people in the autism community easier, and open up new possibilities for them.
"Families and autistic adults -- especially when away from home or when looking for new ideas -- will benefit from being able to discover places that are highly rated and reviewed by other autism families. There's lots of misinformation out there and reading reviews by other families or people who are actually in the autism community will be really helpful," Wurts said in an email, adding, "What we're doing will dramatically improve the day to day for autism families and, hopefully, give them more time and better tools to help their kids."
The 48-year-old says that the app is in its final stages, with a few more adjustments to make before it's released on iOS.
Wurts credits his son with being the driving force behind the project.
"[Kirby is] really just an inspiration," Wurts said. "He led us into the autism community and then we realized how helpful we could be to many people by applying ourselves to using our skills from other startups and industries to helping with practical problems that autism folks deal with day to day."
Related