Note: "Autism Without Fear—Green Bay Edition" is a new column beginning today that, unlike the national "Autism Without Fear" column, takes a local look at Michael John Carley's new hometown. Carley writes, "Being (1) a brash New Yorker, (2) a blunt person with autism/Asperger's, and (3) a non-drinker, has made for an interesting move to Green Bay, Wisconsin. It's time for me to start telling their stories, even if it's through the context of educating me." To subscribe to his columns, or to suggest story ideas for this column, please see the information on Michael John at the end of today's story.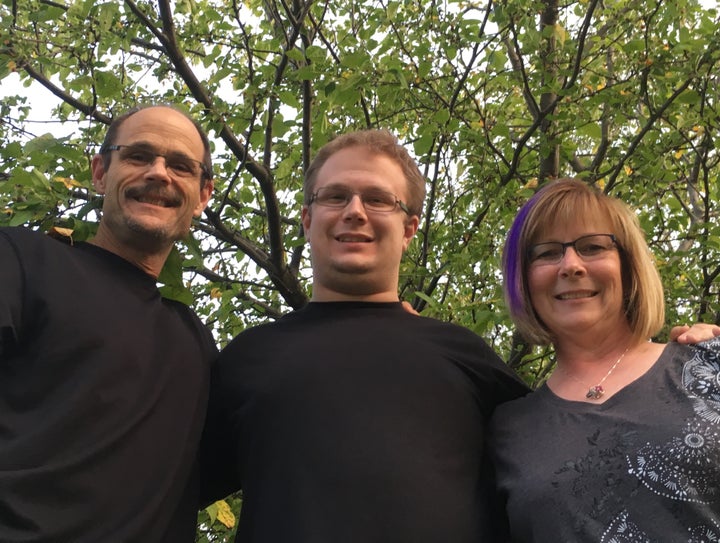 I confess that before moving to Green Bay, I didn't know what a Cul-de-sac was. And the Mortons, of course, live on a road that ends in one of those strange, circular conclusions. Their purpose, to say the least, is elusive.
Parking outside the Morton's house, I still can't tell whether I see Cul-de-sacs as either their literal, French translation says I should ("bottom of a sack"); as a fancy way to describe a dead end; or, instead, as an automobile's ability to avoid going in reverse. If you wish to go in the opposite direction, you can simply drive around the circle, and therein feel as though you are moving forward the whole time.
That paradox doesn't end when I enter the Mortons' living room. Son, Joe, a fellow autistic like me, sits closest to my chair on one end of the couch. Dad, Craig, a former salesman for a refrigeration and heating company, occupies the other end. Mom, Jody, a school paraprofessional, completes the open oval in a chair facing mine. The trio's banter is playful, and it includes tales of Joe's two, physically absent siblings, Travis, 22, and Kim, 27 as a means to compensate for their absence. But, as always, banter has a shelf life…
"Technically, Craig isn't diagnosed with anything yet," Jody states. "But that's because you can't truly diagnose Alzheimer's until after an autopsy."
Dad, Craig, has slowly been losing his ability to summon words and memories since 2012. Without fear, he looks me in the eye and describes his need for additional time to think through his responses. As a demonstration (to which Craig is a willing participant) Jody asks him where he was born. He snatches his birth city proudly, but it takes a few minutes to remember which state that city was in.
Jody must dole out his medications, Jody must attend every doctor's appointment, and monitor his whereabouts. Jody must bear the mystery of whether guests are willing to wait Craig's answers out, or whether she needs to interrupt her husband and get his thoughts back on track.
She also is caregiver for an aging father, and until her mother's recent passing, provided the same for her.
Their lives are full. And adding on to the load is that Jody runs one of only two support groups for adults on the autism spectrum that exists in Green Bay, the CARE Café. CARE Café meets at Options for Independent Living twice a month to socialize, and play board games. But they also attend movies together, or bowl—something, anything…that will get the many recent Green Bay graduates with autism and Asperger's out into the community more. Isolation, after all, only increases their struggles with employment, girls, boys, or confidence.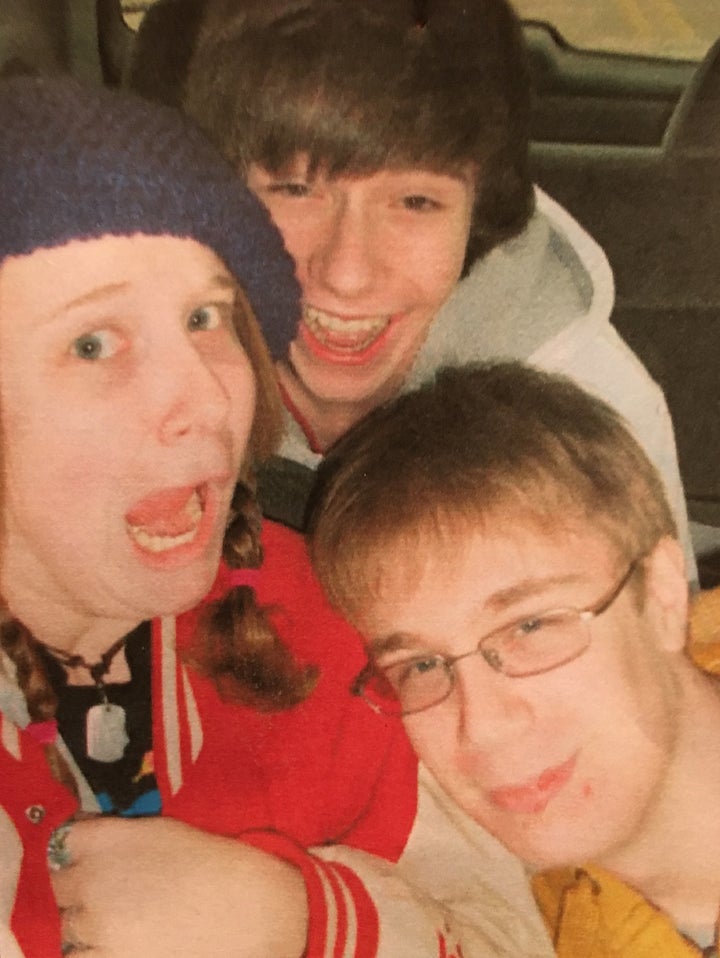 Joe Morton is a gregarious, compassionate young man who finds it hard to dwell on the areas where his supports have failed him. His nature, like his parents', is not to be a downer. He too moves forward with as much silly humor as is possible, though without invalidating his deep struggles with self-esteem. To my surprise, his prime concerns do not involve independent living, or dating (or at least not to be revealed in front of his parents). He says he wants most of all to be employed as a photographer, and to drive a car.
Joe split time between the Green Bay and Howard-Suamico Public School Districts. Though he is an easy spot for even an armchair diagnostician, Joe didn't get his Asperger's Syndrome diagnosis until 2003 when he was in 5th grade. Adding to such negligence was that the family was told an IEP (Individualized Education Plan, that would provide school accommodations) wasn't possible for an Asperger's diagnosis. So for years Joe received no disability-related supports. Because he tested well academically, the school thought it ok that Joe played by himself at recess, talking to imaginary playmates. No one cared, and perhaps was relieved, that he was allowed to escape any and all school-related, developmentally-appropriate experiences that would teach him how to constructively compete with others, or to fail with grace. Repeated failures, after all, are what teach us to get over our fear of failure.
Once Joe finally got an IEP in high school, it alleviated little. Both Jody and Joe recounted a school principal storming unexpectedly into one of Joe's IEP meetings. "You better get a handle on that kid!" the Principal barked; without humor, or camaraderie.
Joe speaks with his chin up, "I know I'm not confident."
And Jody confides in me that the Principal still runs that same school.
Luckily, after high school, Joe had a better experience at Northeastern Wisconsin Technical College (NWTC). Sue Peterson, one of the school's three Accommodations Case Managers, remembers Joe: "He's such a great guy…Watching him come into his own (when he was at NWTC), with eye contact, campus involvement…was so fantastic. And it was all Joe."
Craig's biggest lament over his early-onset Alzheimer's is that "My lifespan will end sooner." But when I ask all three what that life moving forward will look like, the answers surround helping others, or each other. I, the jaded east coast guy, cite the law that you can't help others until you first help yourself.
But when looked at as a unit, they do indeed help themselves, and the proof of their collective optimism lies in the playful banter, the even space (or even closeness) between the family members as they sit, and how said distance doesn't change even if the words veer into the painful. They still play different roles in their house, yes, but the status granted each role is even. In a region of America that in such matters could be described as "behind," they have adapted to autism, eldercare, and now Alzheimer's, without fear of the ignorance of others. If Craig is falling into a terrifying hole, he bravely trusts (rightfully) that he is being held the whole way.
I even sense that they are looking forward to tomorrow.
———————————————————————————————————
Michael John Carley is the Founder of GRASP, a School Consultant, Peer Mentor, and the author of "Asperger's From the Inside-Out" (Penguin/Perigee 2008), "Unemployed on the Autism Spectrum," (Jessica Kingsley Publishers 2016), and the upcoming "'The Book of Happy, Positive, and Confident Sex for Adults on the Autism Spectrum…and Beyond!" He also writes the more national Huffington Post column, "Autism Without Fear." For more information on Michael John, you can go to www.michaeljohncarley.com.
To subscribe to his columns and newsletter, or to suggest stories within the Green Bay area, please click here, fill out the contact form, and check off the box at the bottom that reads, "Yes. Please include me on the event mailing list."
Popular in the Community