The latest high-profile recall from the auto industry, involving Japanese airbag manufacturer Takata, now covers 34 million vehicles. That's an enormous number of Americans driving cars with airbags that might explode when deployed. Six people have died already, and hundreds have been injured.
But there is an option for worried car owners waiting for airbag replacement: Ask for a loaner vehicle. You may get one -- and it might just save your life.
The scale and complexity of the Takata recall is enormous. Because the problem involves an auto parts supplier, the National Highway Traffic Safety Administration and car manufacturers must first identify all of the vehicles with Takata airbags. Mark Rosekind, head of NHTSA, has estimated that the recall will take several years to complete.
In fact, wait times for replacements or repairs in a number of recent recall efforts have lasted years.
Some recall delay may arise from carmakers' slow-walking their efforts. On Monday, NHTSA announced a public hearing on July 2 to determine whether Fiat Chrysler fixed safety defects rapidly enough during 20 recent recalls.
Allan Kam, a former senior enforcement attorney at NHTSA, told The Huffington Post that the planned hearing speaks to the severity of the problem. Kam, who served at NHTSA from 1975 to 2000, said that in the past, recalls were completed much more rapidly.
"It typically did not take months," Kam said. Recalls that long were "the exception, rather than the rule."
Among the Fiat Chrysler matters being investigated by NHTSA is the June 2013 recall of 1.56 million Jeep SUVs. The company has still only repaired a small fraction of those vehicles, even though it also cut a deal with NHTSA to recall 1.1 million fewer vehicles than the agency had initially requested.
The problem with the Jeep SUVs is that the location of the gas tank behind the rear axle had increased the likelihood that the cars would catch fire after a rear collision. NHTSA linked the vehicles to 56 deaths. The automaker promised to remedy the problem by adding a trailer hitch to the back of the SUVs, which would reduce the impact of rear collisions.
"The fix is just to put a lousy trailer hitch on the vehicle," Kam said. "Chrysler just dragged its feet. It did not require new technology."
Chrysler did not immediately respond to a request for comment.
During the long waits for safer parts, car manufacturers are not required to offer loaners, but many do. They are not always as forthcoming about the availability of those loaners. And that is likely one reason many people don't take advantage of the option.
General Motors recalled 2.6 million vehicles for ignition switch defects in April 2014. CBS News reported that only 3.3 percent of affected drivers had received loaner vehicles by August. Some car owners said they didn't know loaner vehicles were available, since their auto dealers did not volunteer the information.
Honda, the carmaker believed to have the most vehicles with those problematic Takata airbags, has recalled 5.5 million of the vehicles since 2014. According to data the company shared with HuffPost, Honda and Acura dealers have provided customers with 60,000 rental or loaner vehicles since May 2014.
"Honda is committed to addressing your needs and concerns," the ad states. "We will provide a free-of-charge rental car or loaner vehicle if there is a delay while getting your car repaired."
Kam, the former NHTSA enforcement attorney, argues that automobile manufacturers should not wait for customers to request loaner vehicles, but should notify affected drivers of their availability.
"It is almost counter-intuitive because it is saying that people who are civil and polite are left to drive unsafe vehicles," he said. "But if someone did not have civility and screamed a lot, they would get a loaner."
Greater awareness of the availability of loaner vehicles, Kam said, would have two clear benefits. Because of the financial expense of providing loaners, there would be a "tremendous incentive for a manufacturer to hasten the manufacture of replacement parts." In addition, he said, "we would be getting unsafe cars off the road right away."
In November 2014 -- nearly a year and a half after the Jeep SUV recall began -- Kayla White, a young pregnant woman from Michigan, died when the recalled Jeep SUV she was driving sustained a rear collision and caught fire.
Before You Go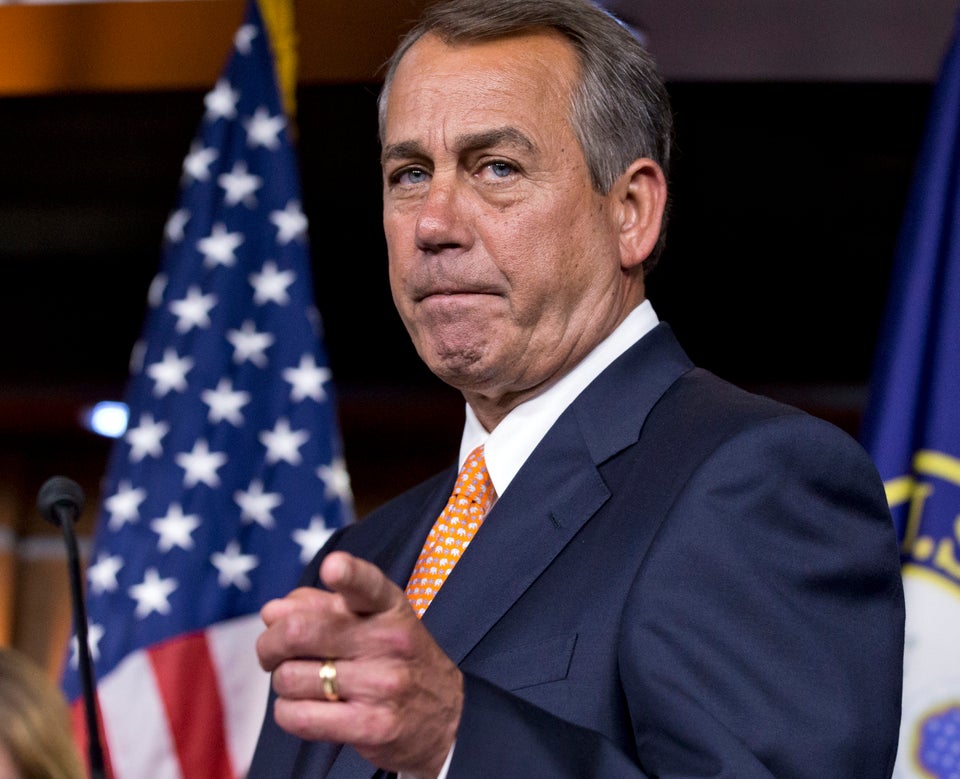 Conservatives Pointing Fingers
Popular in the Community