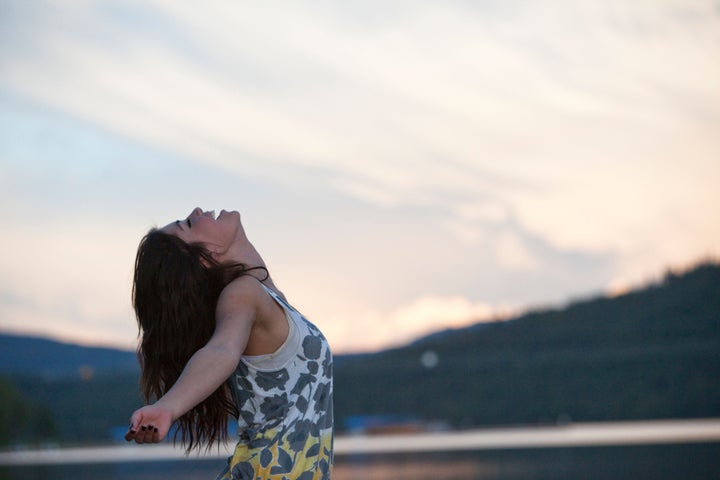 "But -- you look so good!" your friend says with a confused look, after hearing that you're sick.
One of the ironies of certain illnesses is that even when you're feeling cruddy, you can appear just fine. But imagine that you didn't feel your best most of the time ... would you still try to look it?
For those who suffer from autoimmune diseases, looking good means masking a civil war going on inside: Your immune system attacks healthy cells in your body as if they were enemies. Over time, tissues become inflamed and cause pain in the war zone, which differs based on the affliction. In the case of Rheumatoid Arthritis (RA) the battle zone is your joints; your intestines with Crohn's Disease and for Multiple Scleroris, the brain and spinal cord.
There are more than 80 types of autoimmune diseases, some of which may have genetic components. The environment can also make things worse by prolonging or exacerbating symptoms. For example, stress and infections can kick up symptoms by activating genes that trigger an autoimmune response.
While some people experience chronic, debilitating symptoms, others have the occasional flareup. It's unpredictable, and it takes effort to maintain a strong sense of personal style and inner beauty.
"You could feel fabulous today and horrible tomorrow," YouBeauty reader Jane says about RA. When a bad day strikes, she'll stay in bed. But most of the time, she puts her best face forward, even if she's swollen and in pain. "I make a point of looking my the best," she says. "I always feel better when I put on my red lipstick."
Integrative Health Expert Jim Nicolai, M.D. agrees -- you could lift your spirits with something as small as finding a really good set of cosmetics. "If there's something you feel really good about and it makes you feel good, I promote it as a health strategy," Dr. Nicolai says about working with patients at the Dr. Andrew Weil Integrative Wellness Program at the Miraval Spa in Tuscon, Arizona.
Jane has been cultivating her style for years, looking polished even during the early hours of preschool drop-off. "It's just a trick. I put sunglasses on, a pair of gold hoops and a long trenchcoat on top of my pajamas," Jane would tell mothers who asked how she always looked so put together.
She's stayed true to her style through her RA diagnosis, sometimes looking so good that people don't understand she isn't feeling well. She attributes it to her signature scarlet lips, which keep her looking like herself, even when steroids cause face bloating and other side effects.
But when you look so good that no one knows you're not feeling it, does it help or hurt?
"There are times when someone has a chronic illness, that they relish in normal interaction with other people. If you're not showing lots of visible signs, you have more of a chance to feel normal," says YouBeauty Psychology Advisor Art Markman, Ph.D., a professor of psychology at The University of Texas.
This appears to be a boon for our wellbeing, though it can backfire on days where you're with people who can't see the disconnect between how you feel and how you look.
YouBeauty reader Maria has trouble interacting with others during a Multiple Sclerosis flare-up. "Sometimes I need support and if people think you look good, then they are not understanding. If you had a neck brace on people would know something was wrong," Maria says. "On the other hand I don't want sympathy either, so it's complicated."
Dr. Markman suggests that when you really aren't feeling well "You have to learn to say, 'I'm having a tough day,' if you're not showing it on the outside," he says.
This is exactly what Chef Seamus Mullen does when he experiences RA symptoms. "I think it's most important to speak openly about it." He's straightforward on a bad day, telling his restaurant staff at Tertulia what he can and cannot do. That way, when he's stubbornly trying to lug something into the kitchen with achy hands, someone will lend a hand.
Even on the ugly days, there are ways to try syncing your body and mind, so you start feeling as good as you look.
Enhancing Mindfulness: Conditions can flare up in response to emotional ups and downs. One component of an integrative medicine perspective is psychoneuroimmunology -- the study of the link between psychology, the nervous system and immunity, based on the idea that our bodies respond to the way we process information mentally and emotionally.
Both Jane and Maria use guided meditations, which help them reframe stressful situations and avoid exacerbating their symptoms. Maria puts aside 20 minutes to meditate with a Healing Meditation by Kelly Howell. "It gives an overall focus on the strengths of your body and how you can incorporate those strengths into feeling better," she says. Other times, if she is experiencing a significant amount of stress, she visits a placid place to reflect.
"I go to the convent; it's really quiet. You hear the cloister nuns chant. It's an environment that's really conducive to going within, and being grateful for your blessings. I feel lighter, stronger and supported. Everyone there is focusing on mindfulness," Maria says.
Jane wishes she were more spiritual, but admits that she's not very. She finds other ways that bolster her emotional wellbeing. Jane's doctor recommends that she continues her hobbies as usual. "I have a homework assignment to go to my studio and paint," Jane says of her last doctor's appointment. In the quiet space of her studio, she produces abstract portraits of woman in vivid colors, so alive, they appear to jump off the canvas. Painting is one of many hobbies that people get immersed in, that can greatly benefit physical and emotional health. Called "flow," regularly getting lost in such an activity can enhance concentration, self-esteem and self-reported health.
Finding a Personal Exercise Routine: "Keep regular exercise, not just because it keeps weight down, but it makes you feel better," Dr. Nicolai says. He adds that mild to moderate exercise is best for boosting your mood without overtaxing your body.
With arthritis or pain-related problems he recommends activities like water aerobics or Zumba. "After doing that you're going to have a better physical response than if you sat for three to four hours at a time," he says. "Changing the way we move can change the way we feel."
Jane has done water aerobics. "They have a dedicated class for people with arthritis and they keep the pool at 86 degrees, so it is very nice. I did find it beneficial," Jane says. "I find, however, if I am in really bad shape, I don't want to go and usually don't. Look at it this way: if you had the flu, would you go out and do anything? That's kind of how it is," she adds.
Feeling well enough to muster up the energy to exercise class is often the biggest hurdle.
Maria splurges on private Pilates lessons because she feels it forces her to make exercise part of her Multiple Sclerosis treatment. "It's a private setting so I can't blow it off, I have to commit to it," she says. Setting small goals for yourself can give you the push you need, even on the bad days.
Not Giving "It" Power: While it's beneficial to talk about what's on your mind, talking too much about the negative aspects of your disease may drag you down. "I don't want people to be in support groups that focus on symptoms and nastiness," Dr. Nicolai says. He encourages patients to rise above a hopeless, negative attitude, so they can still feel beautiful.
If your diagnosis isn't definitive, Dr. Nicolai even suggests not naming your problem. "A lot of people's autoimmune symptoms are nebulous or grey. The lab tests say you have one marker for lupus, and another test says Sjogren's syndrome." In this case, he suggests focusing more on treatment than naming the problem. Let's keep it gray, see how it's manifesting itself.
Being Beautiful, Inside and Out
"Rheumatoid Arthritis is my reality, I can't deny it and run away from it. I have to acknowledge it," Chef Seamus Mullens says. This mentality not only helps him, but will help many more people -- his anti-inflammatory diet cookbook, "Seamus Mullen's Hero Food," is set to come out this spring.
Hone in on the things you know will boost your mood and beauty. Surround yourself with people who lift your spirits and understand your situation.
Even on those days when you feel your body is complete chaos, you can maintain your personal style and inner calm.
Popular in the Community