Now it'll be easy to translate that all those "cheap V1agra" emails you receive.
Google announced on Tuesday that Automatic Message Translation -- a Gmail feature that translates messages from one language to another -- has graduated from Gmail Labs.
Jeff Chin, a product manager for Google Translate, wrote in a blog post on the official Gmail blog that because message translation was among the most popular labs, "we decided it was time to graduate from Gmail Labs and move into the real world."
Over the next few days, everyone who uses Gmail will be getting the convenience of translation added to their email. The next time you receive a message in a language other than your own, just click on Translate message in the header at the top of the message.
Google provided pictures to show how Automatic Message Translation will look:


There's a button for users who speak multiple languages (and may not need a message translated) to turn off the function.
Additionally, the web giant announced in the blog post that two other features, Title Tweaks and Smart Mute, have graduated from Labs. Title Tweaks simply rearranges the text in your browser tab so the number of unread messages can be seen more easily while Smart Mute ensures "that noisy email threads stay out of your inbox."
The web giant also announced in the blog post that it will be shuttering some other labs: Mail Goggles, Hide Unread Counts, Move Icon Column, Custom Date Formats, Inbox Preview, Old Snakey and Mouse Gestures will all be "retired" in the coming days.
Before You Go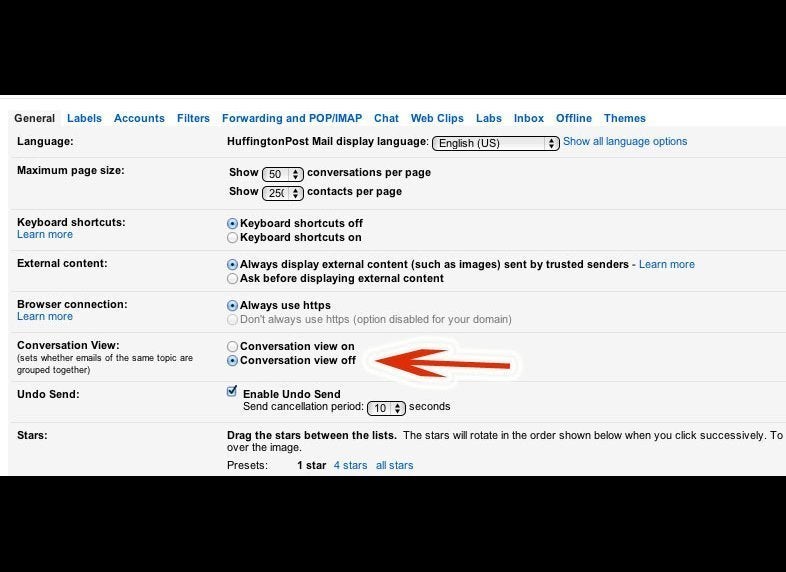 Gmail Tips
Popular in the Community