As voting rights groups seek to expand the right to vote and push back against efforts to restrict the ballot, they've begun to coalesce around a remarkably simple idea that could be one of the most powerful tools for extending the franchise in the 21st century.
The idea, often called automatic voter registration, is that eligible voters should be registered by the state by default, and then given the choice to opt out. Eight states and the District of Columbia have adopted some form of automatic voter registration since 2015. In a reversal cheered by advocates, Illinois Gov. Bruce Rauner (R) said in May that he intended to sign an automatic voter registration measure after vetoing similar legislation just months earlier.
While it's too soon to assess the impact of the process, research has shown that simply making opting in the default in a situation can increase the number of people who choose to do it.
There's growing momentum for automatic voter registration after Oregon became the first state in the country to implement it last year. Interest in automatic voter registration has also been heightened in recent years by attempts to make it more difficult to register and to purge people from voting lists, advocates say.
Under Oregon's system, the state uses Driver and Motor Vehicle Services Division data to register all voters and then sends them a postcard telling them how to opt out and how to choose a political party. Nearly 300,000 people were registered last year after the law went into effect.
The push for automatic voter registration comes as President Donald Trump has renewed focus on the American electoral system by claiming, without evidence, that millions of people voted illegally in last November's election. In May, he announced a national commission to investigate voter fraud, which many have criticized as a pretext for implementing more restrictive voting restrictions. Voter fraud does occur, but several studies and investigations have shown it is not widespread. Several states in recent years have moved to implement voter ID policies, which create an additional hurdle for people to vote.
There's no indication yet that automatic voter registration benefits either Republicans or Democrats, but Democrats have generally supported it while Republicans have opposed it. Hillary Clinton endorsed the idea early during her presidential campaign. Oregon Gov. Kate Brown (D), who pushed for the automatic voter registration measure as secretary of state, said the system could be used to fight back against efforts to make it more difficult to vote.
"The conservatives have a very intentional movement to restrict access to the ballot. This provides a level of security and cost-effectiveness and access that really could make for a paradigm shift," Brown said in an interview. "We have so many organizations and individuals spending hundreds of thousands of hours and, frankly, across the country millions of dollars doing voter registration. Their energy can be spent much more wisely doing voter education and engagement and empowerment."
Former Missouri Secretary of State Jason Kander (D), who is leading a Democratic voter protection effort and is president of a separate voting rights group, also praised automatic voter registration, saying it would get more people to the ballot box.
"Automatic voter registration is one of the easiest ways to get young people involved and make sure they stay involved in the electoral process. We know that when folks start voting early, they keep voting throughout their lives," he said in a statement. "The easier it is to register, the easier it is to vote, so I'm encouraged more states are looking at this. Along with legislation passed across the country, the issue will be on the ballot in Nevada, where we intend to help pass it."
"We know that when folks start voting early, they keep voting throughout their lives"
Michael Tyler, a spokesman for the Democratic National Committee, said Democrats are committed to pushing automatic voter registration.
"Automatic voter registration is a perfect example of Democrats going on offense to expand access to the ballot box," he said in a statement.
In 2017, lawmakers in 32 states, including some deep Republican ones, have introduced automatic voter registration legislation, according to the Brennan Center for Justice.
Advocates are looking to Oregon for evidence of the effects of automatic voter registration that can be used to push it in other states. An analysis of Oregon voters registered following the implementation of automatic voter registration released Wednesday by the left-leaning Center for American Progress found that it added over 272,000 people to the state's voter rolls.
CAP estimated more than 116,000 of those registered to vote through the process wouldn't have registered on their own and that 40,000 of those newly registered cast a ballot. Those who were registered to vote through the process were more likely to live in suburban areas than urban ones. They were also more likely to be in racially diverse areas, as well as areas with low- and middle-income residents.
Even though automatic voter registration is having a moment now, it's been an idea long championed by advocates. David Becker, executive director of the Center for Election Innovation and Research, noted that automatic voter registration essentially was required by the 1993 National Voter Registration Act, which mandates that all DMVs provide the opportunity to register to vote on a driver's license form (though most states just give applicants the choice to opt in).
In 2001, a bipartisan commission on improving elections led by former Presidents Gerald Ford and Jimmy Carter blamed the low voter turnout rate in the United States in part on onerous registration procedures and called for better integration between state agencies and election officials. By 2007, groups like the New America Foundation and the Brennan Center were calling for automatic voter registration, but states lacked the technology to implement it.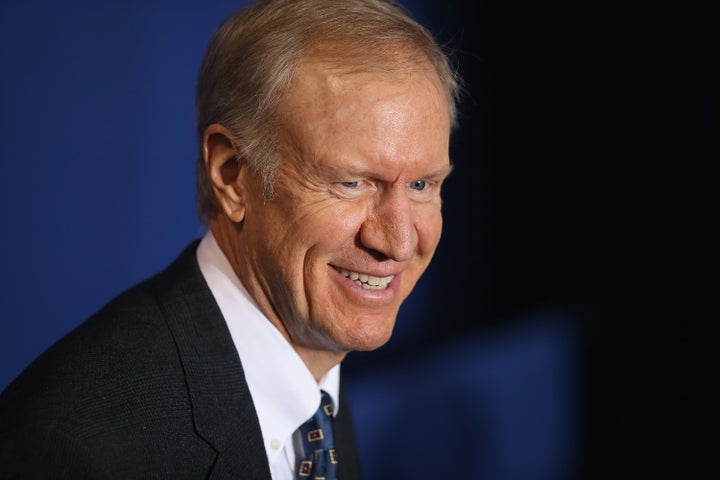 Kathy Culliton-Gonzalez, a lawyer who works on automatic voter registration at Demos, a progressive think tank, said some of the momentum toward automatic voter registration was born out of the controversy surrounding the results of the 2000 election, long lines to vote across the country in the 2012 election and efforts to pass voter ID laws to make it more difficult to vote.
"After Bush v. Gore is really when our country started thinking, maybe for the first time after the civil rights movement, there's really a lot of emphasis on elections, what's going on with elections, how can elections be so close, how can the technology be so bad," she said. "It almost seems like the purging and using data to get people off the rolls came out a lot earlier and a lot stronger than the idea of using technology to get people on the rolls."
"Thinking about the way in which anti-voter forces are succeeding in many cases in constraining the electorate and keeping eligible citizens away from the ballot, maybe it becomes even more pressing to really move forward with the common-sense solutions that would do a greater job of opening our democracy for every citizen to be able to exercise their voice at the polls," said Liz Kennedy, director of democracy and government reform at CAP and an author of the CAP analysis of Oregon's law.
Despite any evidence that automatic voter registration helps a particular party, Democrats largely have had to push the measure on their own. Almost all of the states that have passed automatic voter registration have been Democratic ones, Becker noted. Republican governors in New Jersey and Nevada have vetoed legislation that passed in their states.
Two states, Illinois and West Virginia, have been bipartisan exceptions. The Illinois version of automatic voter registration, which expands registration opportunities beyond interactions with the motor vehicles agency, requires citizens to affirm they are eligible to vote and gives them the option to opt out on the spot ― a concession some worry will confuse voters. Advocates estimate the measure will add over 1 million voters to the rolls.
In West Virginia, Republicans pushed automatic voter registration, but it was wedded to a bill requiring voter ID.
In her state, Brown said she didn't get the support of even one Republican on automatic voter registration, and she also faced concerns from some progressive groups such as the American Civil Liberties Union over privacy and security issues. She was only able to pass the bill, she said, because Democrats had progressive majorities in both chambers of the legislature.
Selling the law, Brown said, wasn't just about presenting a case for making it easier to vote, but showing that automatic voter registration could provide a more efficient service.
"We are always asking government to deliver better services to our citizens, more cost effectively, this does exactly that," she said. "The reason they don't want to do this is they don't want people's voices heard."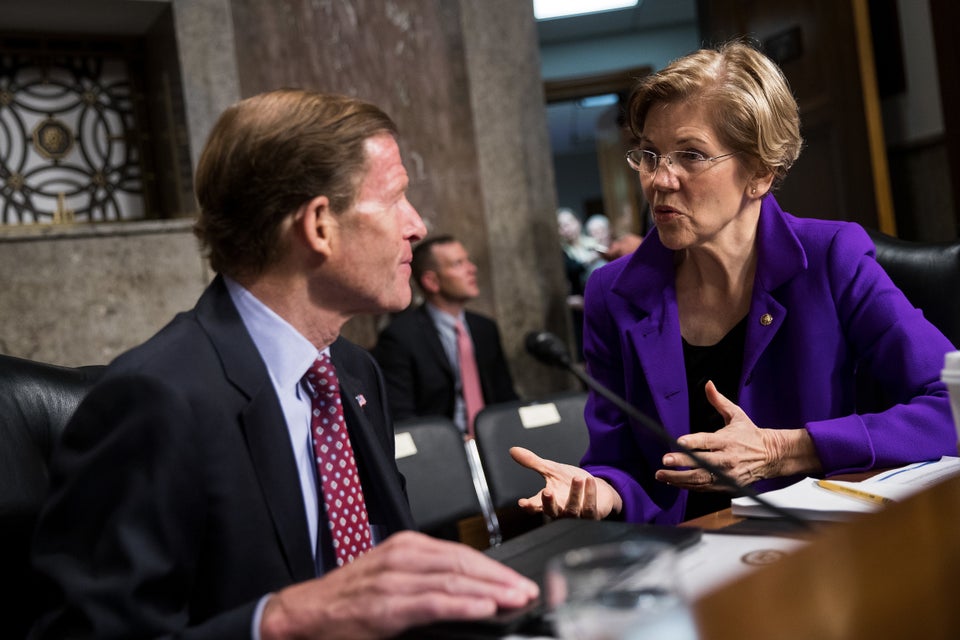 2017 Scenes From Congress & Capitol Hill
Popular in the Community