Elvia Espinoza has been working as a guest room attendant at the Westgate Las Vegas Resort & Casino for more than two decades.
The 52-year-old doesn't hold a degree and raised two children as a single mother, but her union job pays $18 an hour plus full benefits and affords her enough income to help support her 32-year-old daughter and four grandchildren in a home she owns.
Espinoza is confident in the work she does: She provides a personal touch to customer service, offering guests recommendations on where to eat on the Strip or helping them feel comfortable during their stay.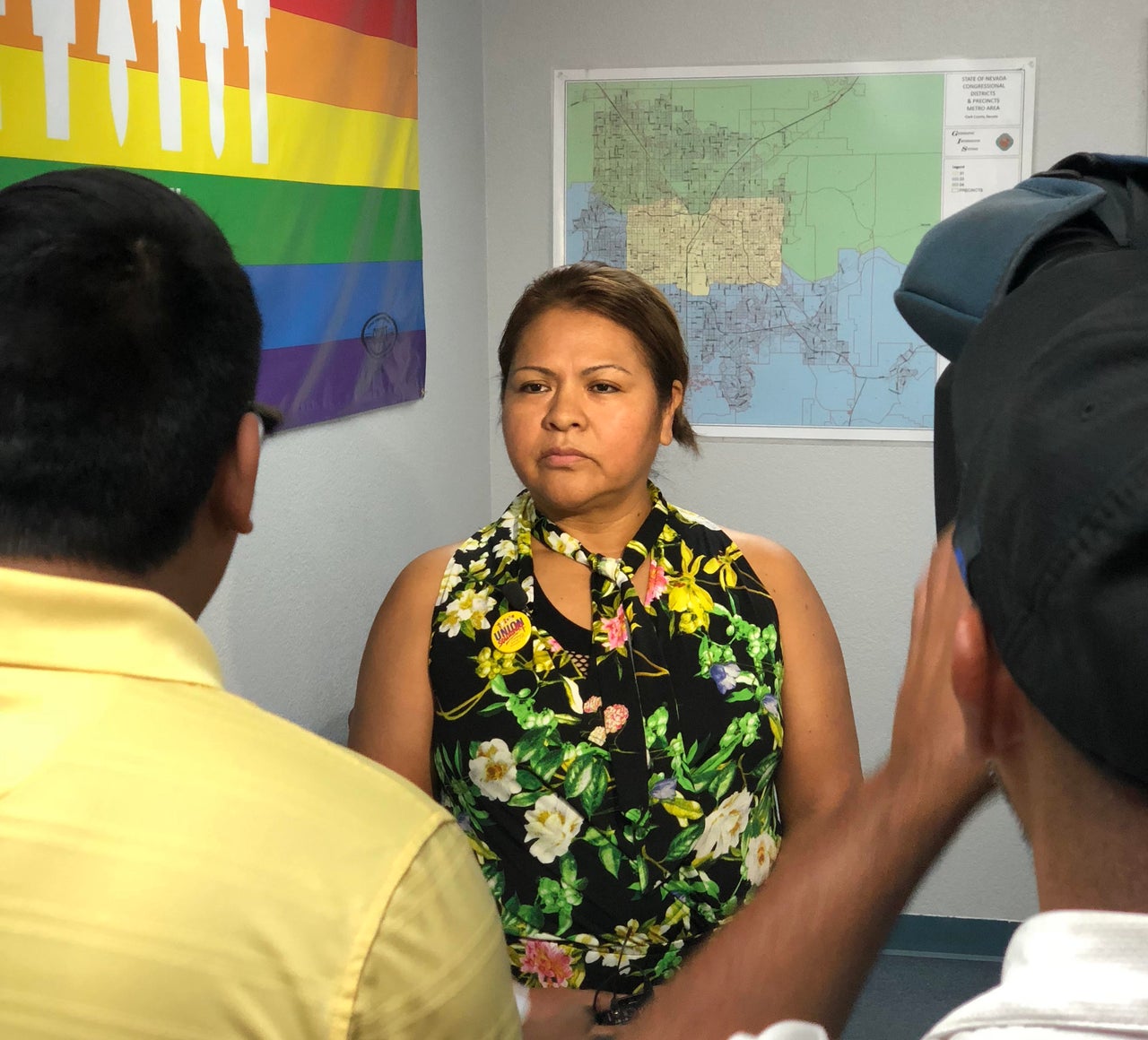 "We always go the extra mile, tell guests about the place, make them feel that customer service," Espinoza says.
The future of her field of work, however, isn't entirely clear.
That's because the use of technology is becoming ever more present in the way work in all industries is done. From robotic stations that cook and prep food and tablets replacing front desk clerks during check-in to driverless vehicles, the future of work is automated. More than any other group, people of color like Espinoza — who immigrated to the United States from Mexico at the age of 19 — are likely to be affected by these changes.
Automation will have a disproportionate impact on both African-American and Latino workers because of their overrepresentation in jobs at risk of being displaced by automation, according to a December 2017 report from the Joint Center for Political and Economic Studies.
This legacy dates back to the introduction of the first mechanical pickers in the cotton fields of the South, forcing millions of black workers into factory jobs in northern urban industrial centers, such as Detroit, Chicago and Cleveland.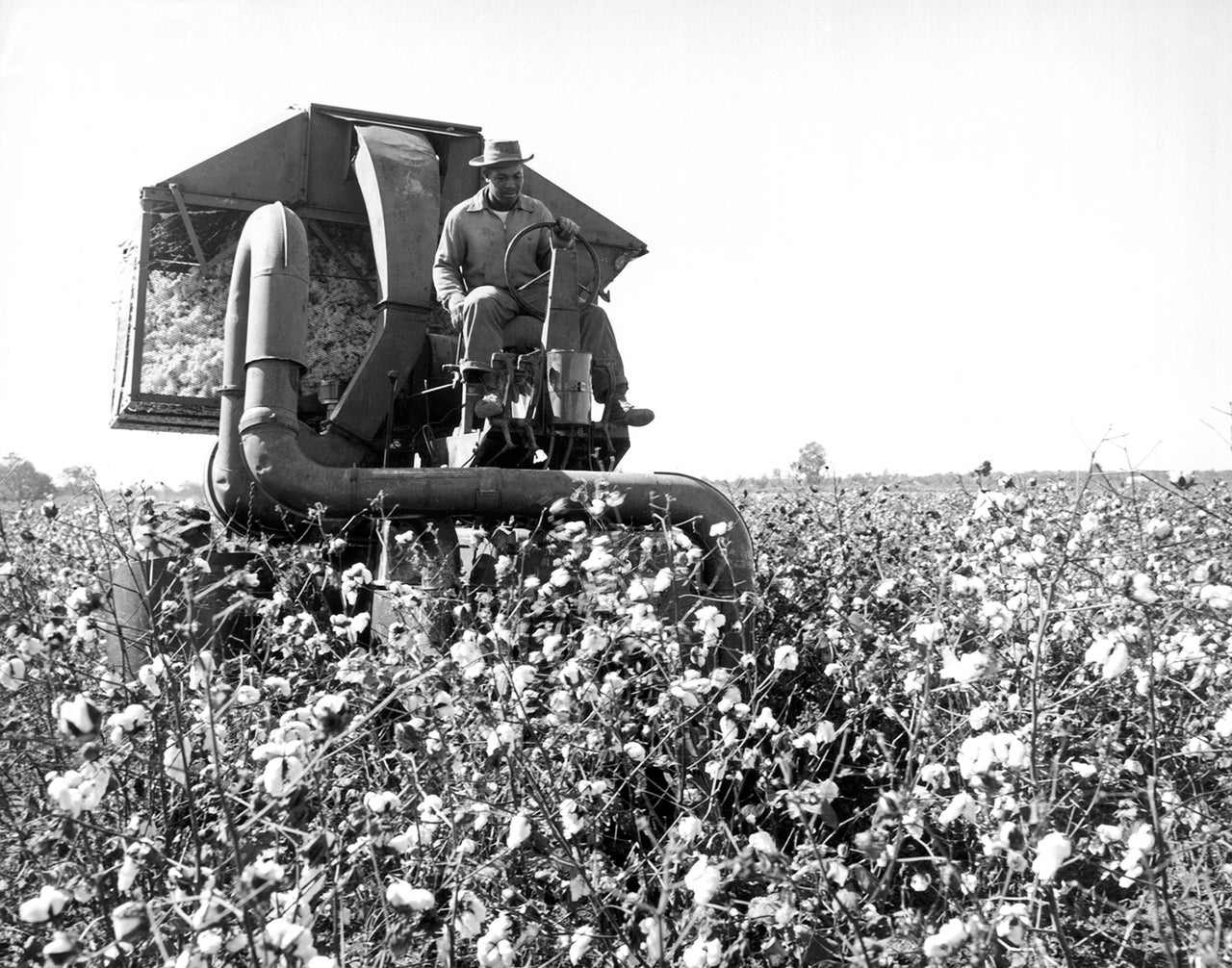 The cycle continued as manufacturing jobs migrated out of urban centers and into suburbs where black people were excluded from housing, causing another shift toward employment in public sector jobs. Many became bus drivers or took roles in retail or service sectors, which are also implementing new technologies that on one hand can improve safety and productivity in the workplace in some areas but could also potentially push workers out of jobs altogether.
"People of color are the lowest on the job queue. This has been in place since the beginning of the workforce, there's always been a pecking order," says Katrinell Davis, a sociologist at Florida State University and author of Hard Work Is Not Enough. "As employers are sorting through workers, people of color are the last to be hired and first to be fired."
Davis points to the hard-fought struggle in the 1960s and 1970s for African-Americans to break into public transportation jobs as cities across the United States were establishing federally funded public transit agencies. Of the 415,000 bus drivers employed in the United States, 122,000 are black, according to the Joint Center for Political and Economic Studies report.
"That particular industry has provided a great source of good paying jobs for people with modest skill sets, you can have a high school diploma or few years in community college" and still have access to those jobs, Davis says.
Before the Urban Mass Transportation Act of 1964, which provided $375 million to fund large-scale urban transit projects — which were previously owned and operated by private entities — these jobs were largely filled by white men who did not need to possess a high school diploma.
As federal funding flowed into these agencies, so too did policies requiring fair hiring practices, and thus an influx of African-American representation in the civil service sector.
Technology could be a threat to this hard-won progress. Cities like Columbus, Ohio, for example, are looking to implement a pilot program using driverless vehicles within the next decade. Now is the time, says Davis, to examine the real effects it may have on communities of color.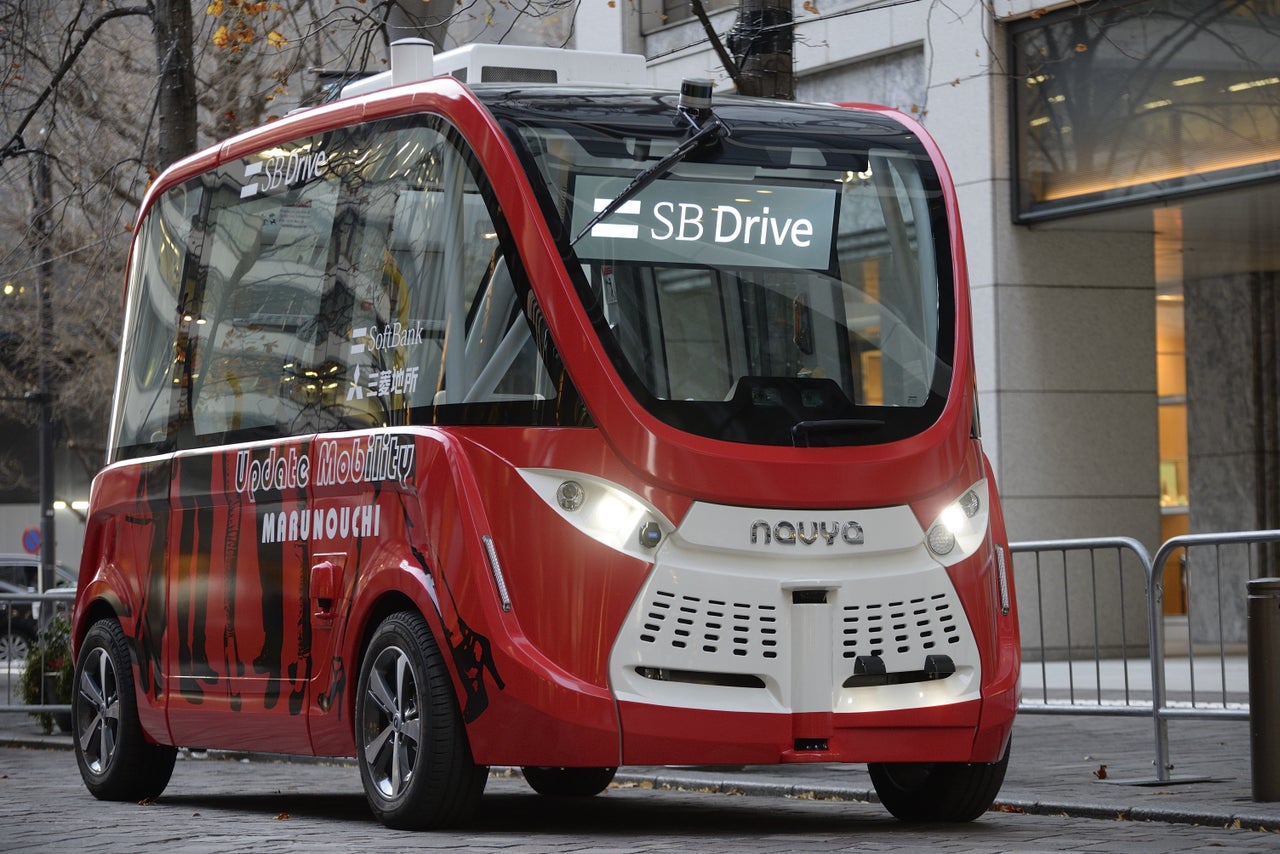 "It's unsettling to know that we're embracing driverless technology but we haven't seen the research. It seems that this is an innovation that is being thrown on us, implemented in various communities, unaware of whether communities have been informed on where their tax dollars are going," she says. "That transparency is necessary. The question is how is this really going to work? How will it impact the number of jobs for people of color? But also we're not even sure if this is going to be safe."
It's these types of concerns that the Culinary Union in Las Vegas is trying to grapple with now as contracts for hospitality workers continue to come up for renewal in cities across the country. The union is looking not only at how technology could erode employment opportunities for its members ― who are overwhelmingly workers of color ― but also at ways to leverage it for their protection.
At the beginning of June, the Culinary Union and Bartenders Union (affiliates of Unite Here, a union that represents 270,000 workers in the hospitality industry across North America) reached tentative agreements with the largest employers on the Las Vegas Strip ― Caesars Entertainment Corp. and MGM Resorts International.
The 36,000 employees from both companies — along with 14,000 hospitality workers in Las Vegas whose contracts were set to expire at the end of May — had authorized a strike if agreements could not be reached.
The Culinary Union calls itself Nevada's largest immigrant organization. It has more than 57,000 members, 54 percent of whom are Latino, 15 percent Asian and Pacific Islander and 11 percent black. Members work as bartenders, cocktail and food servers, porters, bellmen, cooks, kitchen workers and guest room attendants — like Espinoza. They come from 173 countries and speak more than 40 different languages.
Rachel Gumpert, press secretary for Unite Here, says the hospitality industry as a whole is heavily represented by people of color. "There would be a tremendous ripple on communities of color if we don't deal with [the automation threat]," Gumpert says.
Among the many sticking points in the contract that companies were pushing back on was language to address the influx of technology in the workforce. It's language labor organizers described as "groundbreaking."
"This innovative contract sets clear goals regarding technology and automation for worker retention, job training, advance notice of implementation, and severance package," Geoconda Argüello-Kline, secretary-treasurer for the Culinary Union, said in a June 2 statement.
Gumpert says the union has a different position from other labor organizers that may be opposed to the influx of technology.
"We see a lot of ways that automation can improve productivity ... and in some areas make jobs safer for workers," she says.
Similarly, a memo released in September by Restaurant Opportunities Centers United says that in California, the introduction of automation such as apps that take orders and table-side tablets in several chain restaurants has resulted in higher sales and productivity, which, the report says, has also meant in some cases hiring more employees in different positions.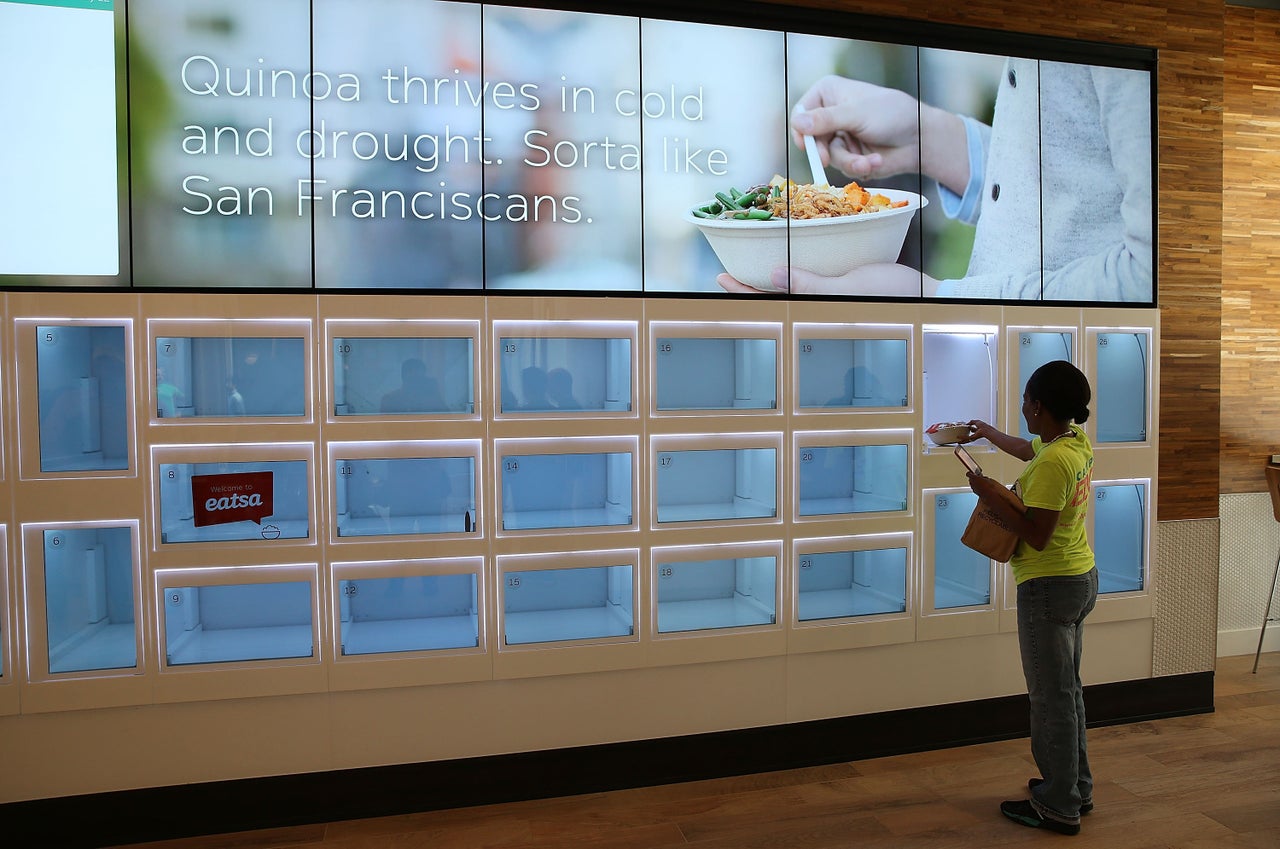 Rather than fight automation, Unite Here supports the implementation of tech innovations like motorized room service carts to prevent injury for housekeeping staff moving the heavy equipment from room to room, and GPS-enabled panic buttons for attendants should they be sexually harassed on the job.
Espinoza says she's never really been the target of sexual harassment but it's something that she and co-workers are conscious of in their daily work.
"I hear my co-workers talk about when they have experienced that moment and tell me when something crazy has happened," Espinoza says.
When Espinoza immigrated to the United States from the southern Mexican state of Oaxaca she first arrived in California. But she was drawn to the lure of better-paying jobs in Vegas' hotels and casinos.
In her current position, she earns enough to not have to work more than one job at a time or be forced into overtime. Espinoza has created a decent life for her and her family.
And she feels she's doing a service that no robot can replace.
For more content and to be part of the "This New World" community, follow our Facebook page.
HuffPost's "This New World" series is funded by Partners for a New Economy and the Kendeda Fund. All content is editorially independent, with no influence or input from the foundations. If you have an idea or tip for the editorial series, send an email to thisnewworld@huffpost.com
Popular in the Community