I have always loved automobiles, as a child I had book after book about the history of the important marques, and could recite the specification list of all the newest exotic vehicles. As I aged, I began to be interested in not just the cars but also the photography. I marveled at how photographers could freeze a moment in time and use it to tell a story.
After getting my own car I quickly began to modify it, opening my eyes to a new world of automotive culture. The aftermarket automotive culture is composed of a variety of different groups of people, but all are united in the spirit of modifying cars to be better in some way. This group of people is where I have met many of my friends and fellow photographers. Now, wherever I go, I can never stop thinking about photography. Whenever I see a unique location, I imagine what kind of car could be best photographed there. Capturing not only a car but the atmosphere around it is what can make a photograph tell a story.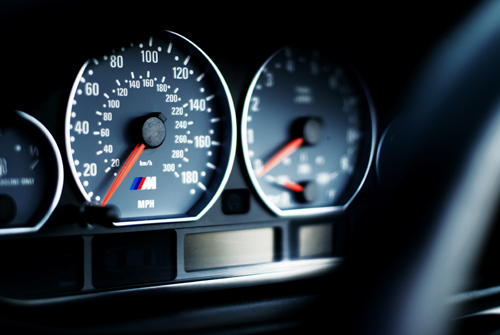 When photographing an automobile I try to capture more than just a picture of the car; I try to capture the aura of the car. In my opinion, the most important components of any photograph are lighting, composition and location. These are especially important with automotive photography. I try to match these components with the car that I am photographing. I always have a vision of what I want the final images to look like. I have no definitive shot list; I just shoot until I feel satisfied with the images that I have taken. Sometimes I take hundreds or thousands of images, where as other times I will take only 40 or 50.
I try to work with the owners of the cars, as it is their car. If there is a certain picture they want, even if it is not what I envisioned, I gladly take it for them. The owners are the ones who are giving me this opportunity to do something that I love; to some it may seem like work but to me it is a dream. I never imagined that one day I would be the one taking the pictures that impressed other people. One of the best feelings is taking a picture, showing it to the owner and seeing their face light up with delight. It is great to be able to bring a smile to someone's face while doing something that I love.
Recently, I have been focusing on post- processing. Post-processing is using an image editing program, such as Photoshop or Lightroom, to edit the images. There are some photographers who use this to alter the photographs but I prefer to use it to enhance them. My processing is fairly simple; focusing mainly on color and contrast, but it has been gradually getting more complex as I learn new things. One of the hardest things to process is rig shots. These rig shots are accomplished by attaching a camera to the end of a long boom and then attaching the boom to the car via suction cup mounts. This provides a sturdy mount to capture a long exposure of the car moving, giving an incredible sense of speed to an image where the car was actually only coasting at a fraction of the speed it looks like it is going. Editing these images can become difficult and time-consuming because the rig must be cloned out of the picture before I can begin processing it for color and contrast.
I am still only an amateur photographer, but I feel that I am constantly improving and finding new inspiration every day. This is my first post and I hope that it will help to inspire other young photographers to pursue their passion. In future articles I plan to explore other aspects of automotive photography, including one of my favorites, automotive racing. As I expand my horizons I hope to branch out into more street and landscape photography, but automotive photography will always be my first true passion.
PHOTO GALLERY
Automotive Photography
To see more great photography visit HuffPost Exposure.
REAL LIFE. REAL NEWS. REAL VOICES.
Help us tell more of the stories that matter from voices that too often remain unheard.