Stephon Clark , the 22-year-old father of two who was unarmed when he was fatally shot by police in California earlier this month, was hit eight times, an independent autopsy shows.
On March 18, two Sacramento Police Department officers responded to reports of someone smashing car windows in Clark's neighborhood. At approximately 9:30 p.m., they opened fire on Clark outside his home, shooting at him 20 times.
Lawyers for Clark's family held a press conference Friday to announce the findings of a private autopsy.
Dr. Bennet Omalu, who conducted the three-hour autopsy, told reporters that Clark was struck eight times. Six of the bullets hit Clark directly in the back, with a seventh hitting him in the side of his back, Omalu said.
"You could reasonably conclude that he received seven gunshot wounds from his back," Omalu said. An eighth bullet hit Clark in the arm.
Clark did not die immediately, Omalu said.
"Death took three to 10 minutes," Omalu estimated. "It was not an instantaneous death."
The SPD said in a statement that it has not yet received an official autopsy report from the Sacramento County Coroner's Officer so could not comment.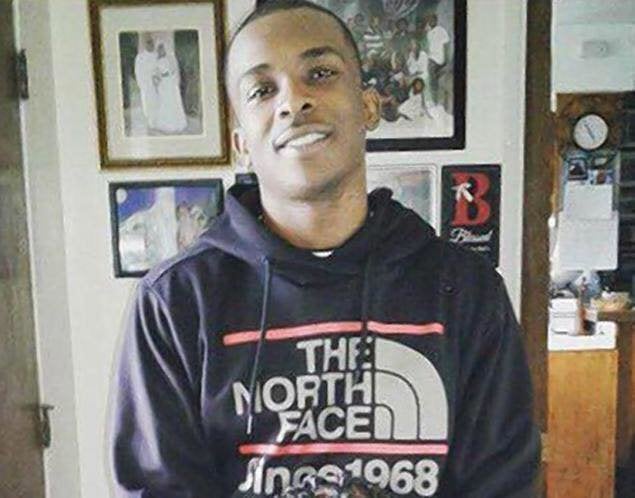 Police said they fired 20 rounds as Clark advanced on them with an object in his hand.
"Gun! Gun, gun, gun!" one officer shouted in police bodycam footage that the department released last week. Both officers can be seen unleashing a hail of gunfire on the unarmed man. Clark had no gun, only a cellphone.
Another video from the police helicopter that was following Clark the night of his killing shows thermal images of Clark hopping over fences and running from police as they pursue him. Moments later, his body crumples to the ground.
"I want people to know all he cared about ― more than anything else in life ― was his children," the victim's brother, 25-year-old Stevante Clark, told HuffPost shortly after the killing. "His children meant most to him."
On Thursday, hundreds of mourners gathered in California's capital to honor Clark. His funeral that morning was open to the public and notable figures, like Rev. Al Sharpton, were present.
"We will never let you forget the name of Stephon Clark until we get justice," Sharpton said during the funeral. "Because this brother could be any one of us."
On Friday, the family of Stephon Clark announced they plan to file a federal lawsuit over his death.
Before You Go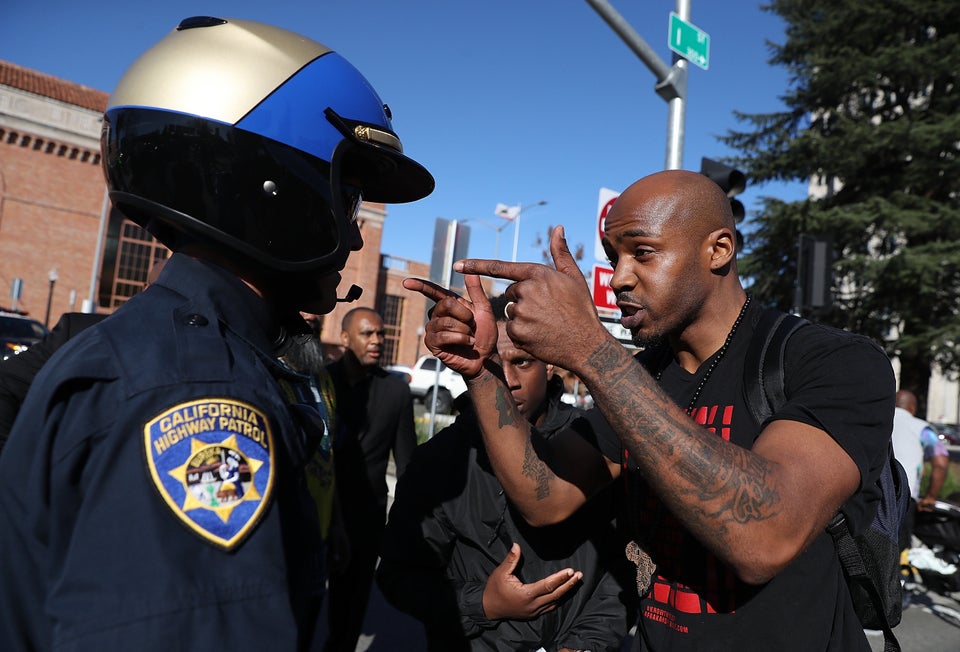 Black Lives Matter Protests After Stephon Clark's Death
Popular in the Community