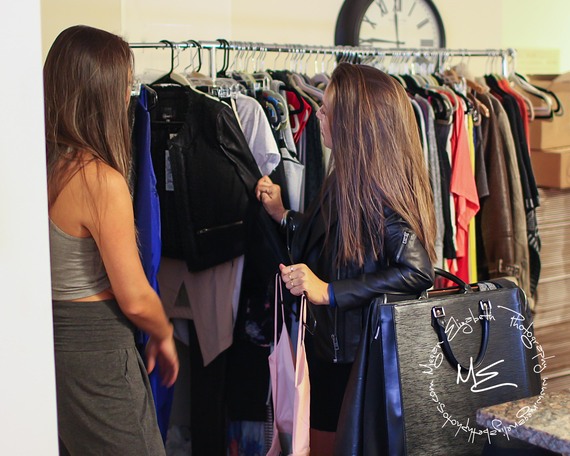 Say what you want to about steamy hot summer nights, but there's something undeniably romantic about the crisp fall weather.
From knit skirts to leather pants and everything in between, there are endless wardrobe choices to fall in love with this season.
With that in mind, in order to bring you the perfect date night outfit inspiration, I decided to do a styled photo shoot at some of Boston's trendiest shops with the help of Boutikey, a fashion app I recently discovered that allows users to discover new boutiques and keep up with the latest trends and styles.
So fret not, because I've got you covered. Sartorially anyway. Worrying about whether or not your plus one will be as cute as your outfit is completely up to you.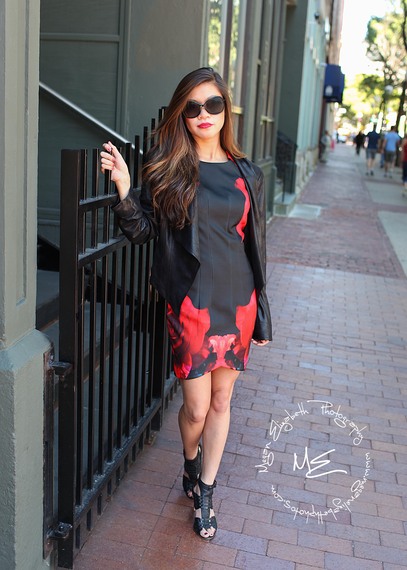 If you were planning to blend into the background this season, I'd suggest thinking again. This season's most ubiquitous shade is not for the faint of heart and it's setting the fashion scene ablaze with scarlet fever.
So whether you decide to inject only a drop of vermillion into your wardrobe, or plan on rocking a head to toe fiery statement, be red(y) to paint the town red this fall!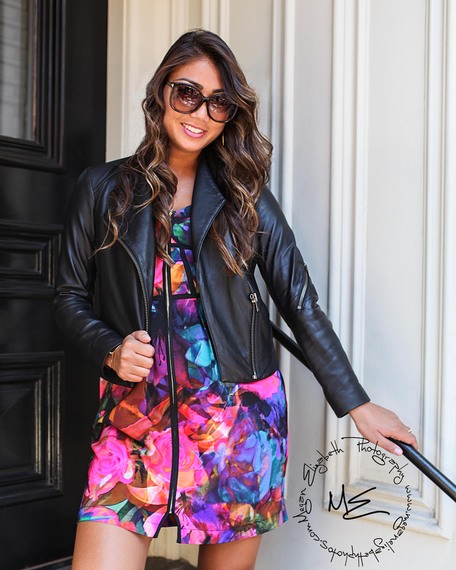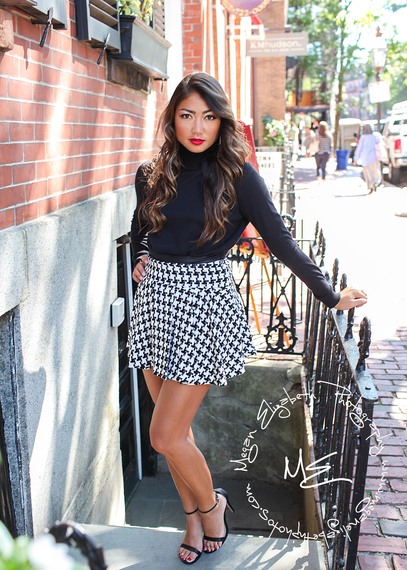 This fall, expect to see a lot less of traditional knitwear wandering about. Instead, designers have delivered a quintessentially cool knitwear renaissance. From adorable sweater skirts to ribbed pants, it's safe to say that a new era of knitwear has taken over.
While knitwear may have gotten a major revamp this season, turtlenecks are still a classic that's in style. Try pairing yours with a skirt like I styled above for a good girl gone (a little) bad ensemble that's sure to make your date wanna bring it in for the real thing.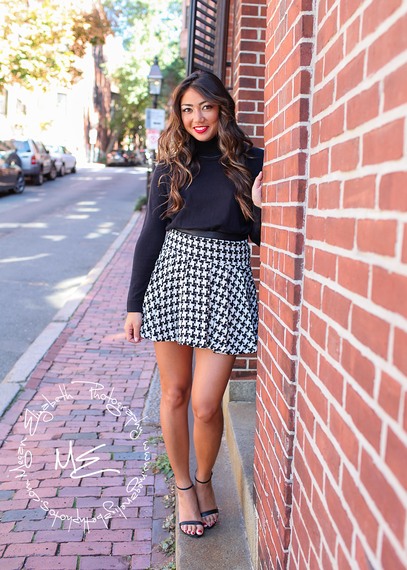 The short story? Whether you decide to keep things covered, or dare to bare, the key to pulling off the Ab-solutly adorable crop top trend lies in keeping things subtle and tasteful. Try layering your crop top with a leather jacket or cozy knit paired with some leather pants or skinny jeans for a fall appropriate take on this hot trend.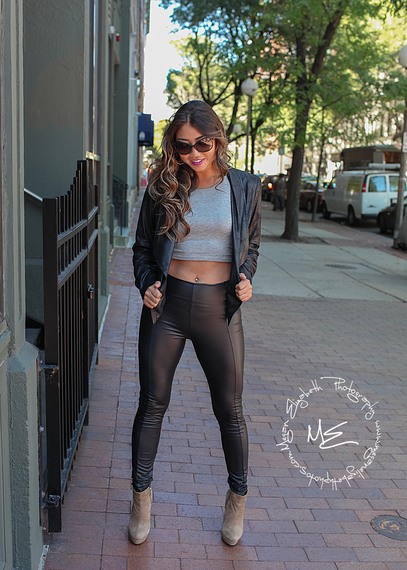 Looking Sharp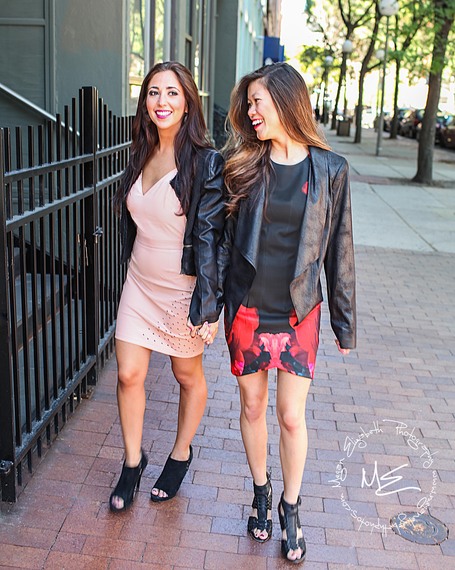 The laser cut leather trend has taken the meaning of "looking sharp" to a whole new level this Fall. The peek-a-boo style of this pink dress I styled above with its intricate cut out details gives a pretty and feminine vibe to an otherwise tough leather look.
Thought your favorite jumpsuit was only good for some fun in the sun? Think again. Just pair a silk lacy number like the one I styled above with a leather jacket or cropped blazer for a weather appropriate take on this modern trend.