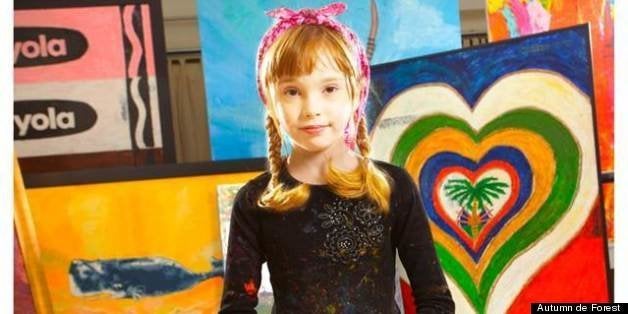 Child prodigy extraordinaire Autumn de Forest rose to fame a few years ago when, at the tender age of seven, the Discovery Channel labeled her a "child genius." Media outlets at the time were enamored with her painting abilities, praising the child for her tendency to create canvases that, well, looked like the work of established artists.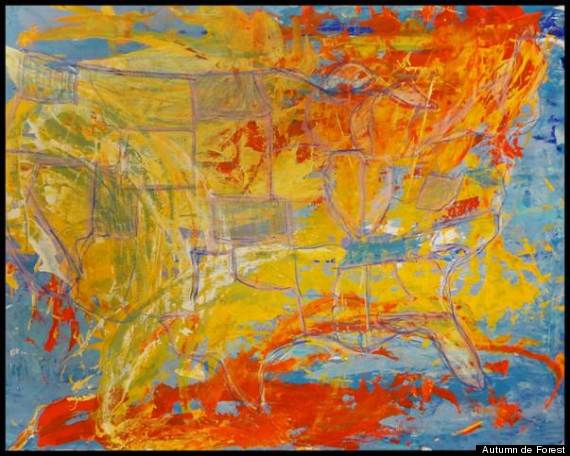 Autumn de Forest, "Jasper Map"
You see, most of de Forest's works are Easter egg-colored reinterpretations of iconic pieces by Andy Warhol or Jasper Johns or even Grant Wood. One painting, for example, turns Warhol's Marilyn Monroe image into a Barbie doll. An adult artist might get slapped with the ugly term, "derivative," but how can one do that to a child? It's not fair. We're reminded of Joan Acocella's 1994 New Yorker piece, "Discussing the Undiscussable," where she writes of an artist being "beyond the reach of criticism." And yet, how can we approach the work if not critically? Are we to ignore de Forest until she comes of age, or simply keep praising her for making art in the spotlight?
Since her heady days in the single digits, the young artist has spoken at Harvard, shown at galleries across the U.S., and attracted $25,000 for a single artwork.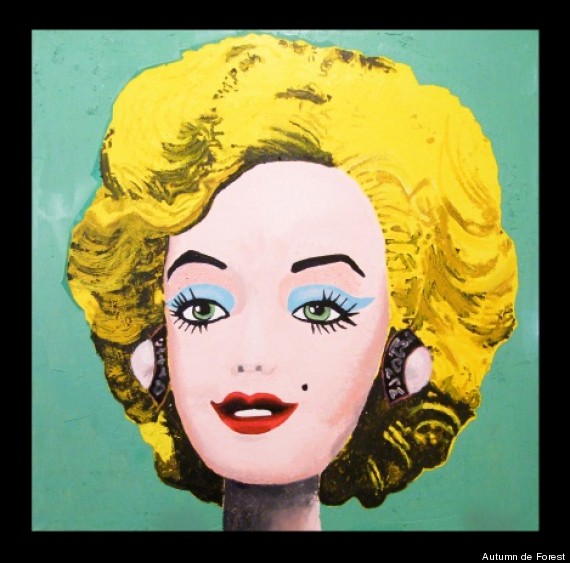 Autumn de Forest, "Barbie Marilyn"
Next month, the 11-year-old artist is back in the limelight with another set of her signature canvases and a special tribute painting to those affected by Hurricane Sandy, which will be on view in July at Ocean Galleries in Stone Harbor, New Jersey. Just in time for the show, the "pint-sized Picasso" has released a video online which shows the media-ready adolescent explaining her origin story as a painter.
"At that time, when I started, I wanted to change the world for the better. And I realized I want to do this through painting."
After watching the entire video, however, we must admit that the little de Forest defends her work more eloquently than most contemporary artists we know. The entire clip sounds like a more mature version of an Aelita Andre interview -- less glitter tossing and talk of sleepless nights, of course, but the message of dedication and ambition is the same. Watch the full promotional video above and let us know your thoughts in the comments.
Related
Before You Go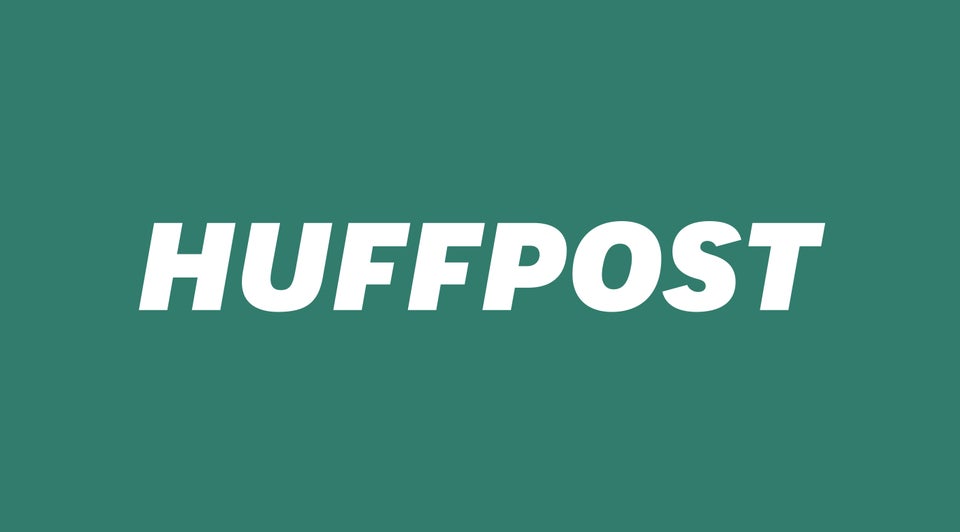 Child Prodigies
Popular in the Community