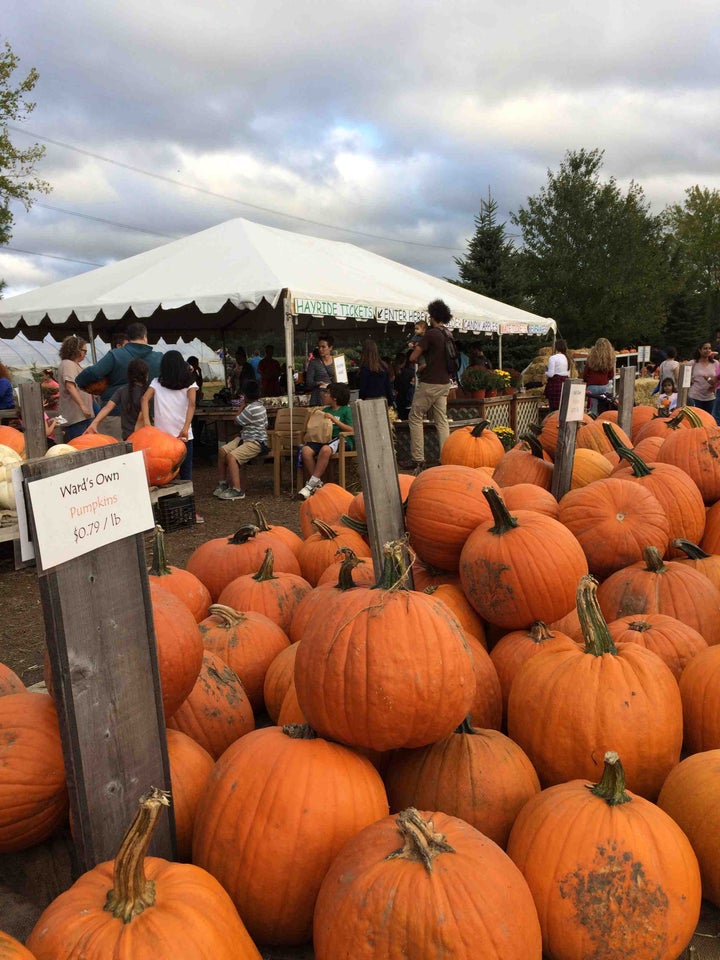 Autumn is the time for New England road trips and meandering through quaint old towns like Sharon, Massachusetts. In this part of the country, you're always surrounded by history and you can tell that people here have a deep appreciation of it. Like many towns in the area, Sharon is an example of what used to be, with places that remind us of a quieter and simpler time that no longer exists. Except here.
No idyllic New England town is complete without an old-fashioned 85-year old dairy farm. Crescent Ridge Diary is the closest thing that takes you back in time. This is the kind of place you hear about in the 1950's, where milkmen delivered milk in glass bottles in cute little milk trucks. Fast forward to 2017 and this family business still delivers fresh milk in glass bottles to homes in the area. But you can take a ride to the dairy to sample freshly-made ice cream, with 40 favors to choose from. Standing at the window enjoying a scoop, a townie once told me that here, "shakes are called frappes, pronounced 'frap,'" unlike the way the French would pronounce it, and that "you put 'jimmies' on your ice cream here, not 'sprinkles.'" Thank God some things are still here and remain the same as they've always been. A rarity. And a reminder that the simplest things are the best, and what life is all about - like sitting in the car in the parking lot, enjoying an ice cream cone with someone to have a laugh with and good conversation.
Unlike other places in the area, like Boston's Samuel Adams statue, Sharon doesn't celebrate a patriarchal revolutionary as its local hero. Instead, the statue in front of Sharon Public Library is of Deborah Sampson, the town's heroine who dressed up as a man to fight in the Revolutionary War. With Sampson as a forebearer, it's no wonder Sharon attracts a diverse and progressive community in its modern-day residents.
This charming town has everything you'd think a New England hamlet should have. There's beautiful Lake Massapoag, for fishing and sailing, as well as fireworks during July 4th. People once summered in Sharon, like Boston's Jewish elite, which included the family of Leonard Bernstein. As a teen, he directed operatic stage productions at the community center, so if you're here for sailing lessons, and if you're a Bernstein fan, you can walk through the center's halls and know he had his start here. Lore has it that he was supposedly told that what he chose to do, he'd be doing "weddings and bar mitzvahs." If that part is true, then he certainly proved them wrong, with his time spent in Sharon as part of the beginning of what would become a legendary career.
This time of year, Ward's Berry Farm is perfect for hay rides and pumpkin picking, although you can pick blueberries and strawberries at other times of the year.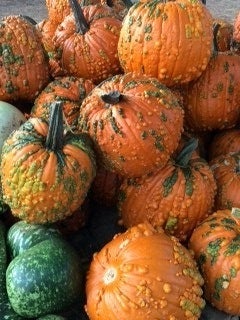 Nature is all around here. You can choose from the Moose Hill Wildlife Sanctuary, Mass Audubon's oldest and largest wildlife sanctuary, for bird watching, or take a leisurely hike at Borderland State Park, where you can also mountain bike and fish. Or opt for a nice meditative walk by Mann's Pond, which has a bridge over a little bubbling waterfall.
Music is required for any New England road trip, and listening to James Taylor is a given for such drives. I always play "Take a Ride," a song by Boston singer-songwriter Barbara Kessler (who I first heard at Passim's), which makes me think of this bucolic town. Whatever your road trip playlist, this town, which is southeast of Boston, should be on your list of places to drive through when in New England.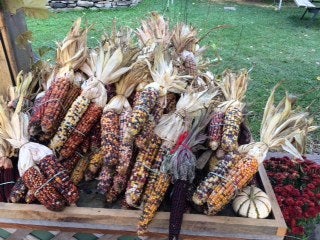 Related
Popular in the Community