Cultural & Charitable Catch-Up October 18, 2017
Text & Photographs © Jill Lynne 2017
The Jazz Foundation of America's Loft Party "A Night for The Soul", with Gladys Knight, Nona Hendryx, Dr Mehmet Oz & "Food Can Fix It" with Ellen Levine, "Tiny Beautiful Things" by, Cheryl Strayed, at The Public Theater, "HEAL", the important new film & the screening hosted by Donna Karan ,The New York Women's Foundation, The Whitney Museum of American Art's Exhibit "An Incomplete History of Protest"…
_____________________________________________________________________________________________
UPCOMING: The Voss Foundation's Luncheon, The NYSPCC Food & Wine Gala
(see conclusion of editorials for Details)
_____________________________________________________________________________________________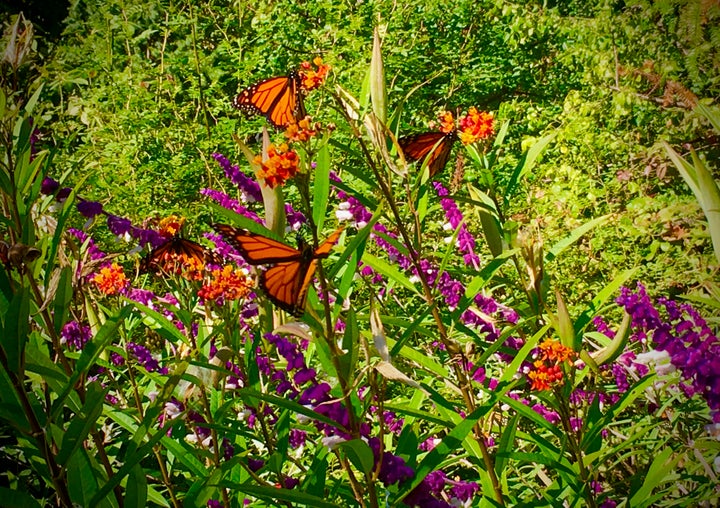 In these troubled times – when global climatic change has reaped myriad disasters, the seasonal return of the endangered Monarch Butterflies - as they migrate though to Mexico - offers a comforting, beautiful vision.
Pictured here, the Monarchs re-charging in the glorious Garden at Saint Luke's in The Fields
___________________________________________________________________________________________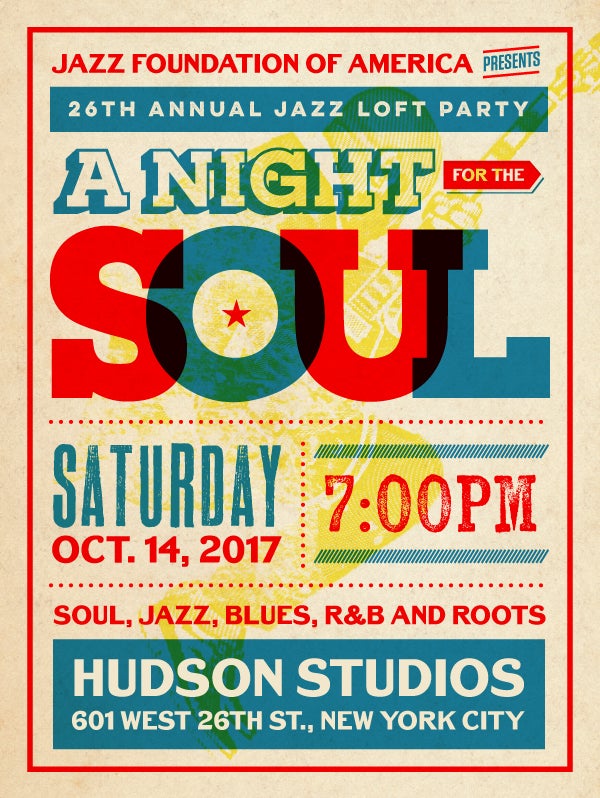 Perhaps the most joyous Event in NYC is the Jazz Foundation of America's Loft Party.
This season – despite a sprained ankle – I found myself dancing with the Director Wendy Oxenhorn – who similarly had a broken foot – to the fabulous music of Nona Hendryx.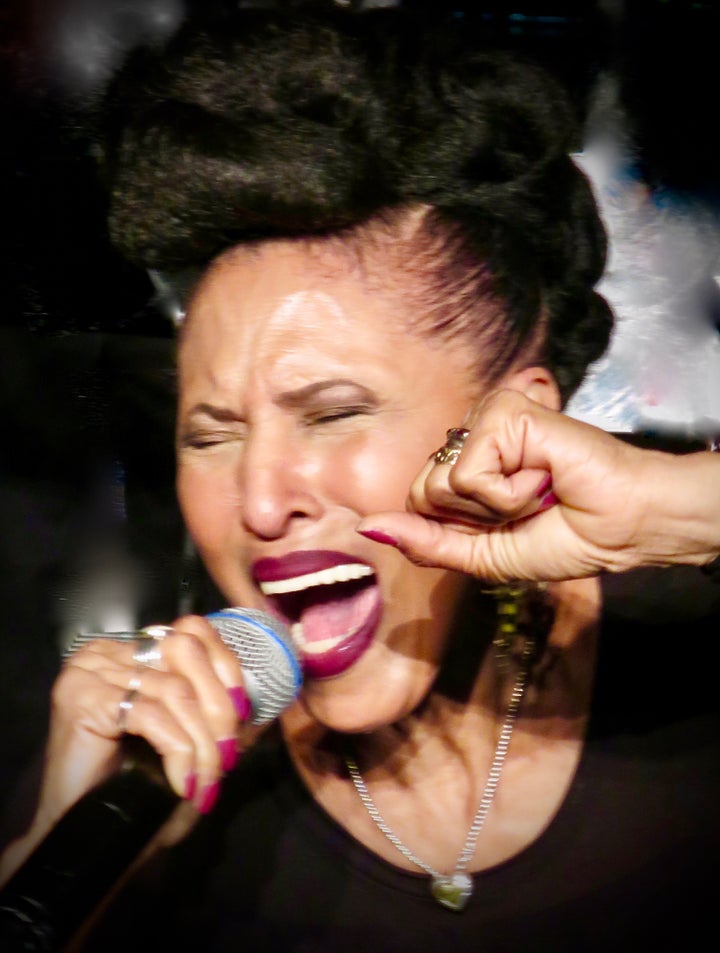 Photographs of Nona Hendryx – who brought down the House with her rendition of "Voulez-vous Couched Avec Moi ce Soir" which turned tearful with her soulful version of "Strange Fruit"…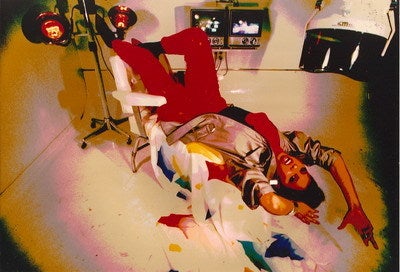 A Photographs of Nona– enhanced with the First Computer Process by Yours Truly – from a special magazine shoot, during the 1980s at the John Dellaria Soho Salon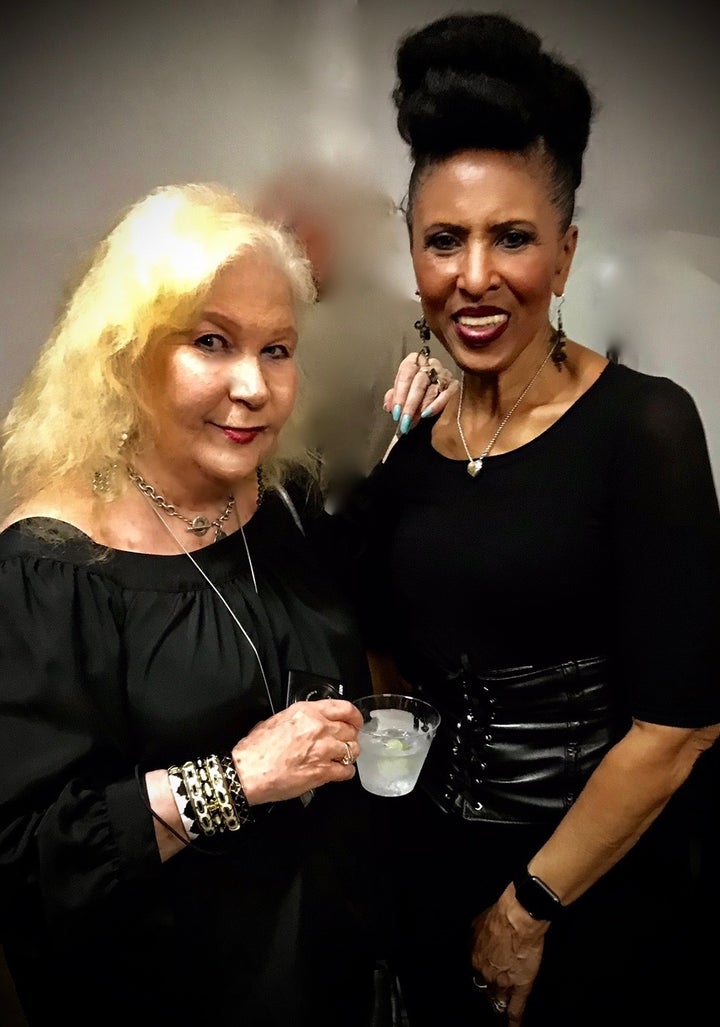 Myself & Nona Reminiscing…
Photo by David Allen & JL
I first became aware of The Jazz Foundation when I was doing the Chelsea Gallery Circuit with a visiting Equestrian friend many years ago. We were looking for a restaurant when I recalled an Invitation I had gotten for an event in that very vicinity- in the famous Hudson Studios at 601 West 26th Street building – recently featured in a documentary. I had no notion of from whence it came, but it was convenient …
Approaching the location – just in front of us – a beautiful longhaired blonde woman alighted from a yellow taxi. She wore an ankle-skimming pastel Boho dress and was surrounded by an aura of light (Yes, I believe in light energy…)
This lovely soul turned out to be Wendy Oxenhorn – the Director of The Jazz Foundation of America.
The mission of The Foundation is to "Save Jazz, Blues, & American Roots Music – One Musician at a time…" And this Angel of Mercy does a great deal of that ministering – so much that she was honored at the President Obama Whitehouse and is studying to be an interfaith Minister.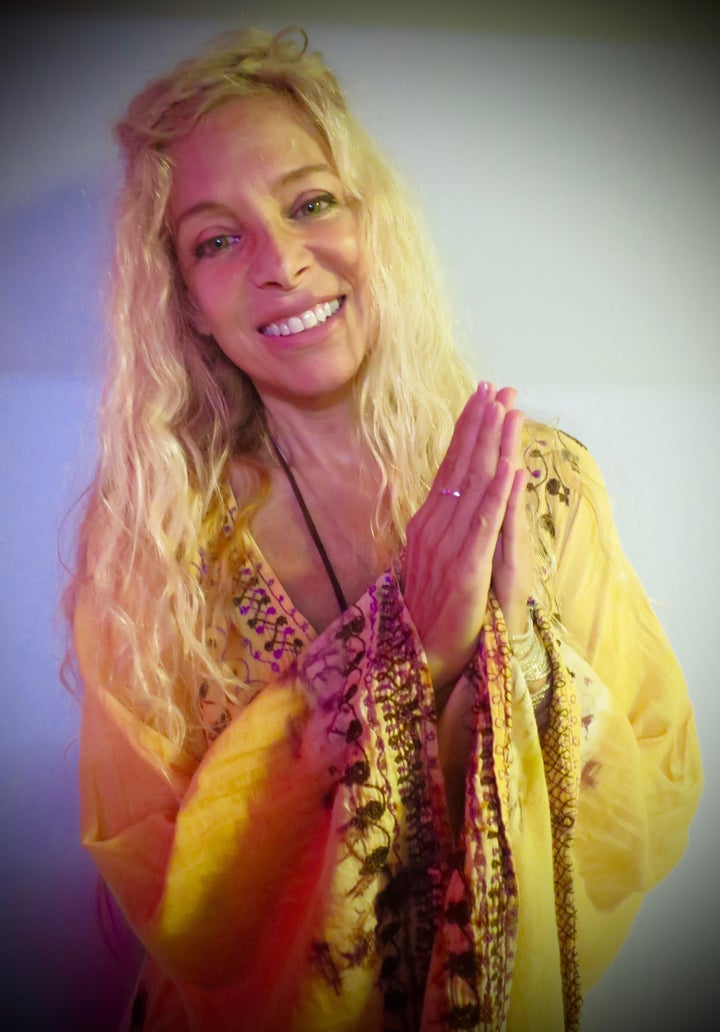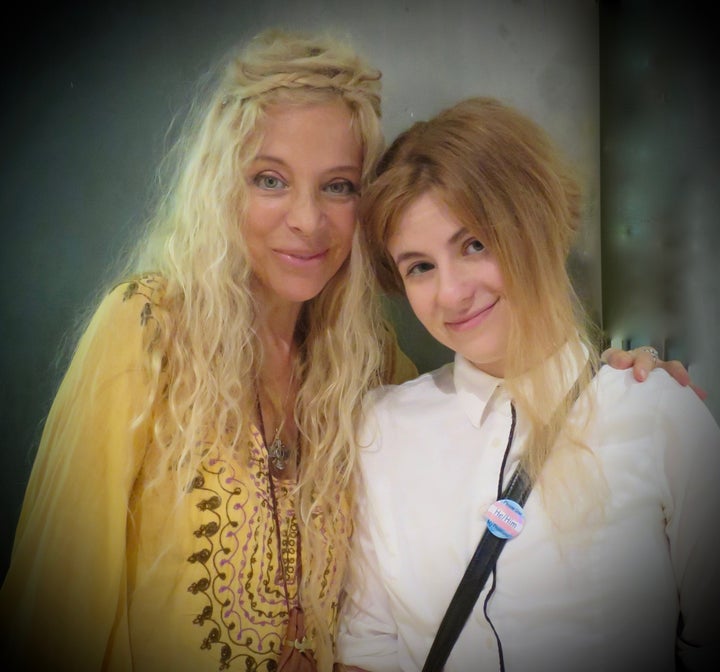 Wendy with Daughter Montana Jaro
Now what makes this Loft Party wonderful is not only brilliant talent – from oldies to new– but also the fact that one can wander between three-plus studios to hear different and amazing sounds.
Way back then I became a devotee and look forward to the Jazz Foundation's Loft Party as one of my most favorite Autumnal Events.
This season, the 26th Annual Jazz Loft Party theme was "A Night of Soul". It was
purr-fection…a blending of fabulous sounds, food and 800 attendees…
The Honoree of the evening was the amazing Gladys Knight – celebrated for her heart-thumping, soul searching music.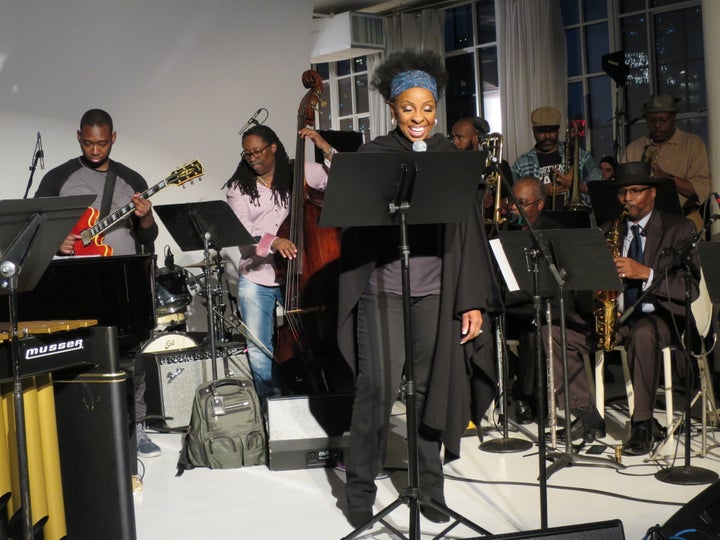 The Seven-Grammy Award winner Gladys Knight & her Band, Rehearsing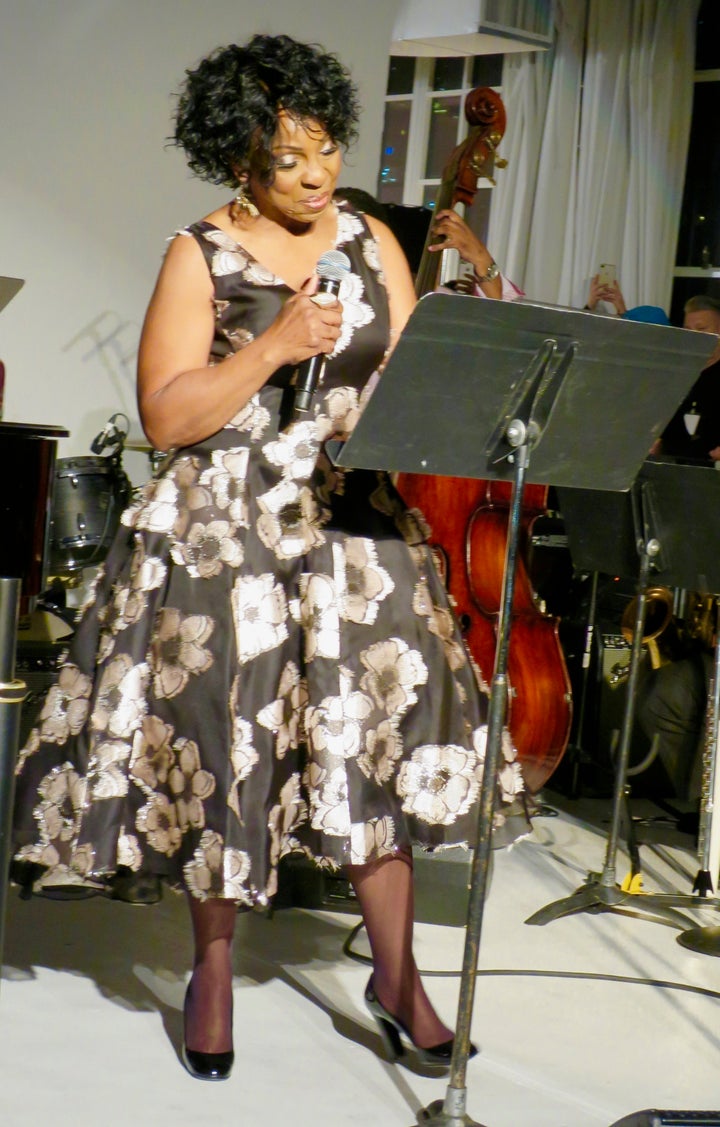 MS Knight – considered The Empress of Soul - Performing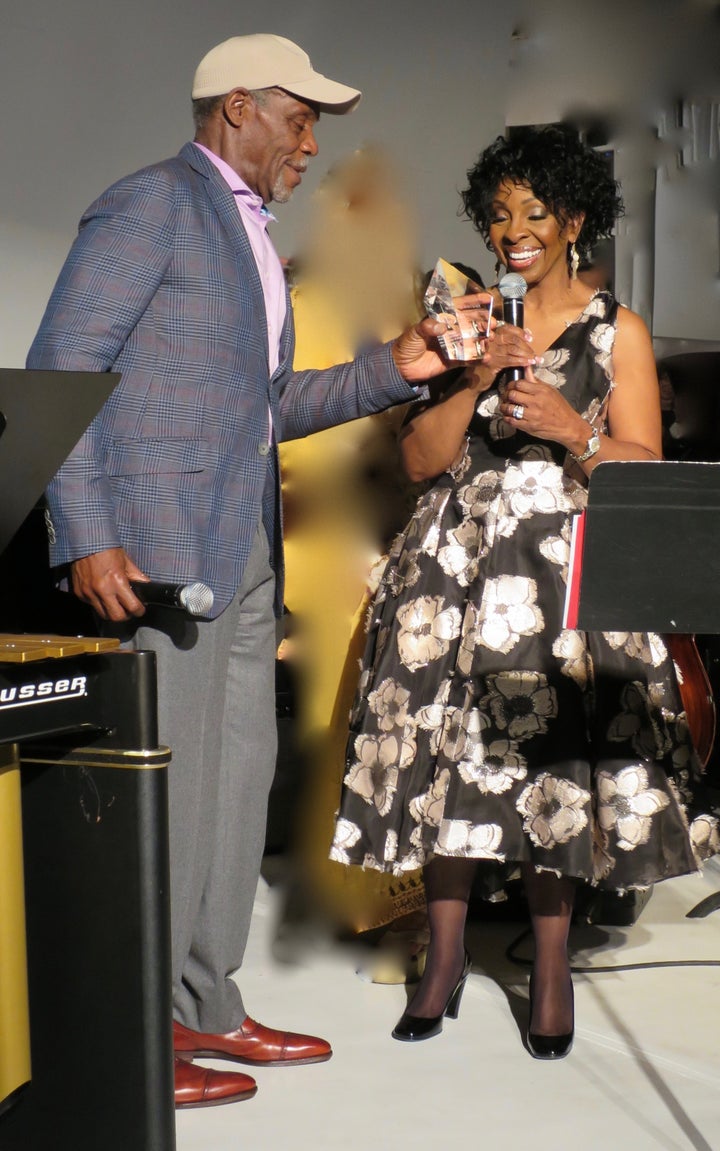 Gladys Knight receiving Her Well-deserved Tony LiPuma Award from Actor Danny Glover……
Stay tuned for the details of the upcoming Jazz Foundation Event – the 16th Annual "A Great Night in Harlem" at the Apollo.
_______________________________________________________________________________________
As a regular viewer of The Dr Oz Show, I was delighted to be invited to meet Dr Mehmet Oz at a soiree in celebration of his latest book, " Food Can Fix It " at the wonderful Hearst Building. Being an empath, I am always curious to meet public personalities- Celebs, VIPs …to see what vibe I get.
And so I am glad to report that this eminent heart surgeon, author and television host, is the "real deal"!!!
Caring, concerned, compassionate, authentic ,a font of information and even more handsome than on TV…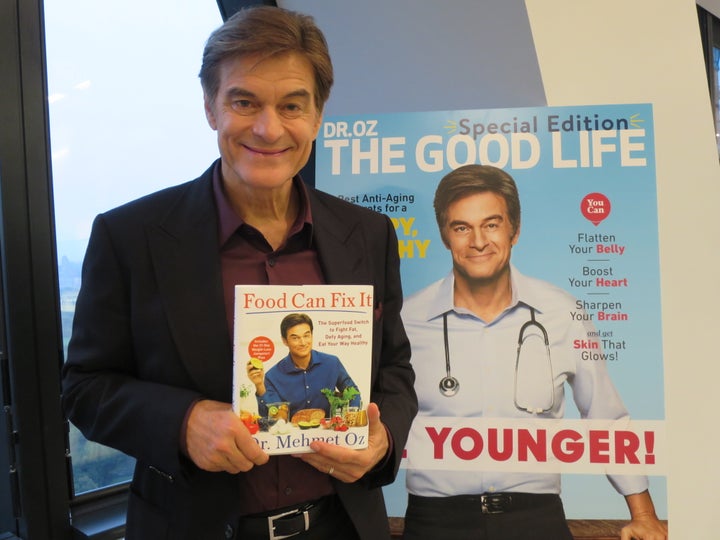 Dr Mehmet Oz with his Newest Book "Food Can Fix It"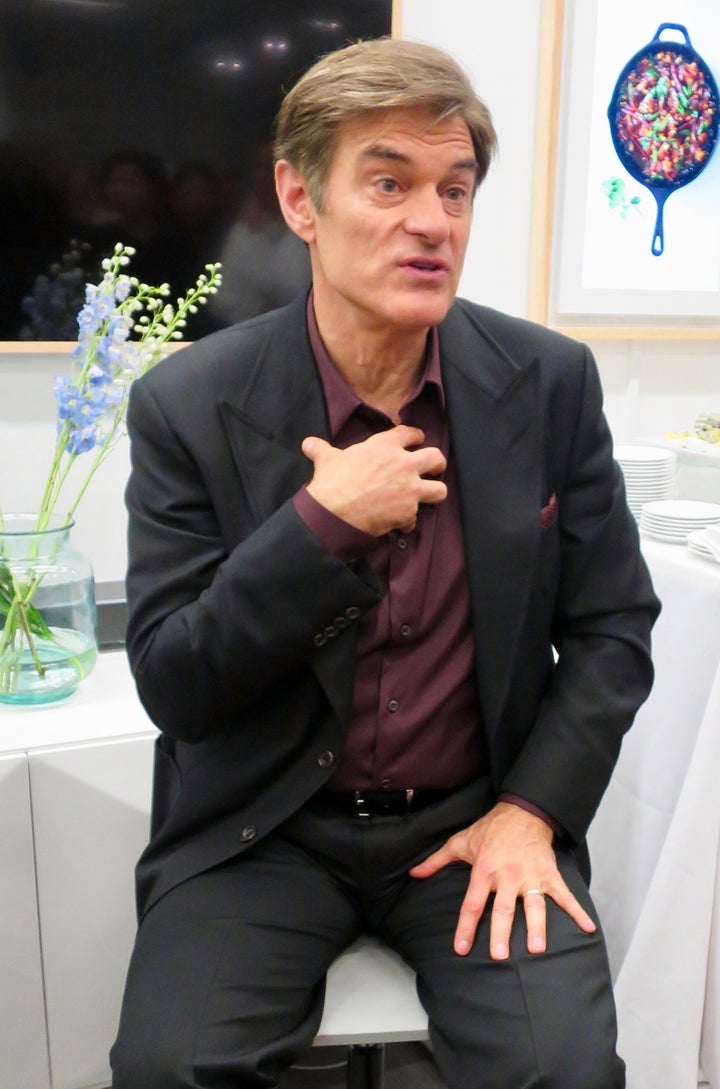 Speaking earnestly to the guests
I – and so many- have learned so much from Dr Oz from automating my breakfasts through observing his 80%-20% ration of healthful foods vs occasional splurges – through taking such supplements as the natural statin, Red Yeast Rice….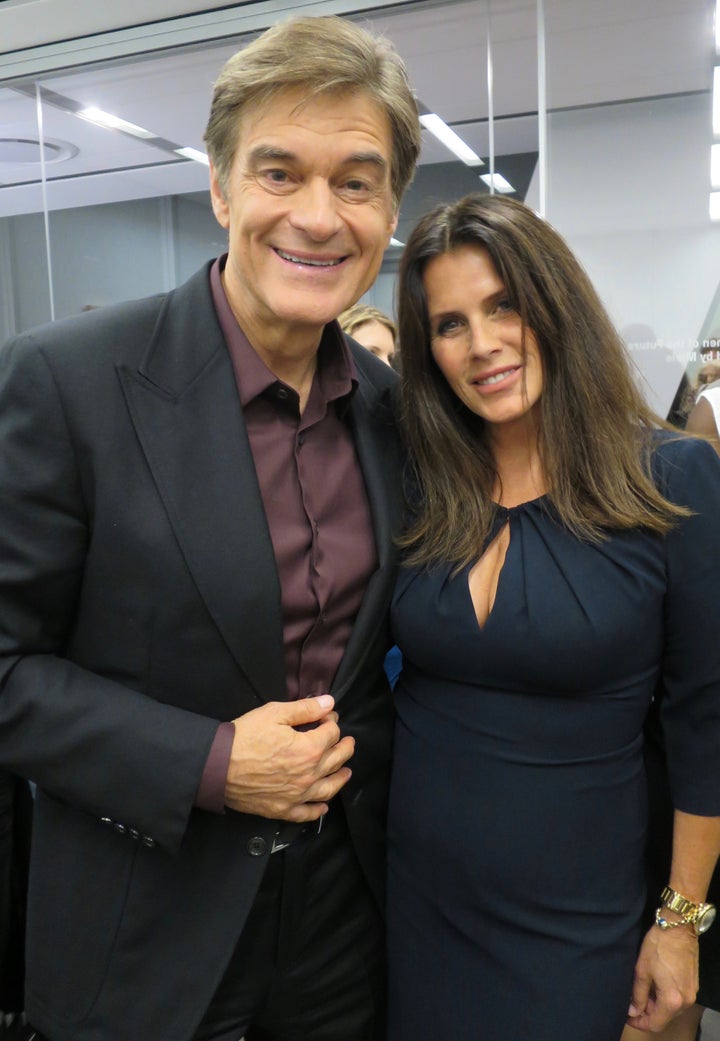 While there I met the incredible Ellen Levine – who for a decade was the Executive Director was the Executive Director of Hearst Magazines – launching the likes of Elle, O, The Oprah Magazine, Esquire, Seventeen, and the Dr Oz Magazine…
Her illustrious, award-winning career in publishing has spanned decades of achievements.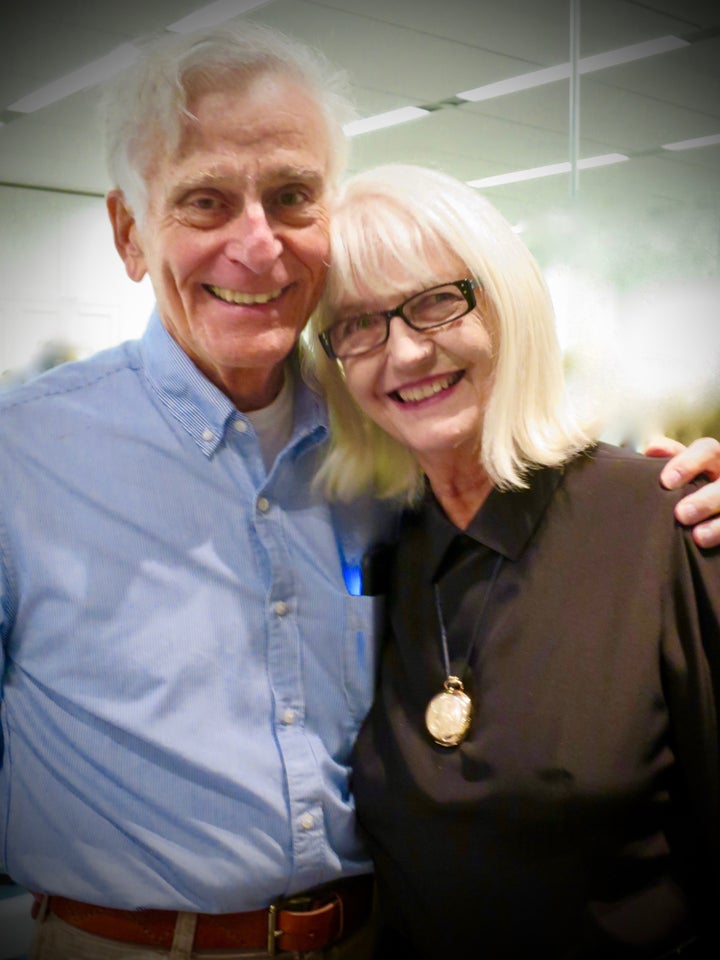 Pictured here, Ellen Levine with her husband Dr Richard U Levine (who works with Dr Oz at Columbia)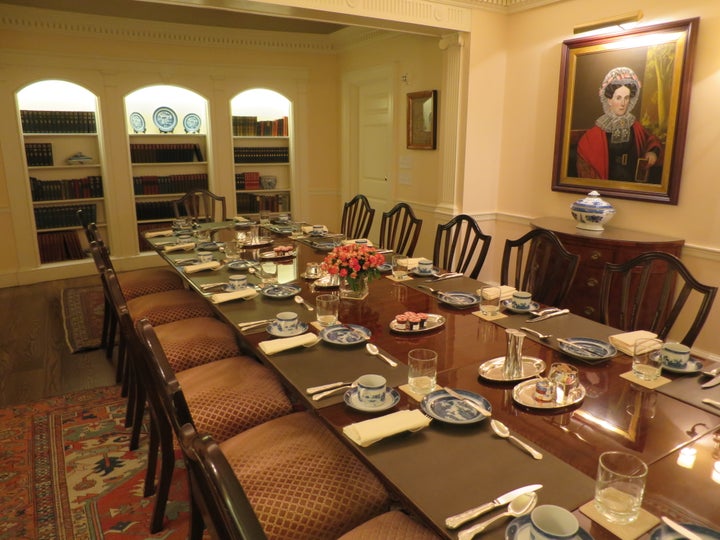 The original Good Housekeeping Dining Rooms – recreated for the opening of the Hearst Tower
The Dr Oz Show airs in the New York Metropolitan area through Spectrum Cable on Channel 5, weekdays at 1pm.
________________________________________________________________________
By now, most of you have heard of Author Cheryl Strayed's NYT best-selling book "WILD: Lost and Found on The Pacific Heights Trail"( which also became a feature film).
Her newer book, "Tiny Beautiful Things: Advice on Love and Life From Dear Sugar" has been transformed into a wonderful play – of the same name – at the Public Theater on Lafayette Street.
Extended again until December 10th, I urge all to see it.
Transformed for the theater by Nia Vaddalos (best known for authoring and starring in "My Big Fat Greek Wedding"), Nia here portrays the lead, Sugar – an advice columnist, based on the true-life New York Times column "Dear Sugar", written by Cheryl Strayed herself.
This is an intense, profound and important play, which poses pertinent questions most relevant to our times.
Indeed the stillness of the audience on repeated occasions when all that is audible is the sniffling of tears is testimony to its power.
The unfolding of this journey is so important, that I hesitate to say more…
Let it surprise you as it did myself.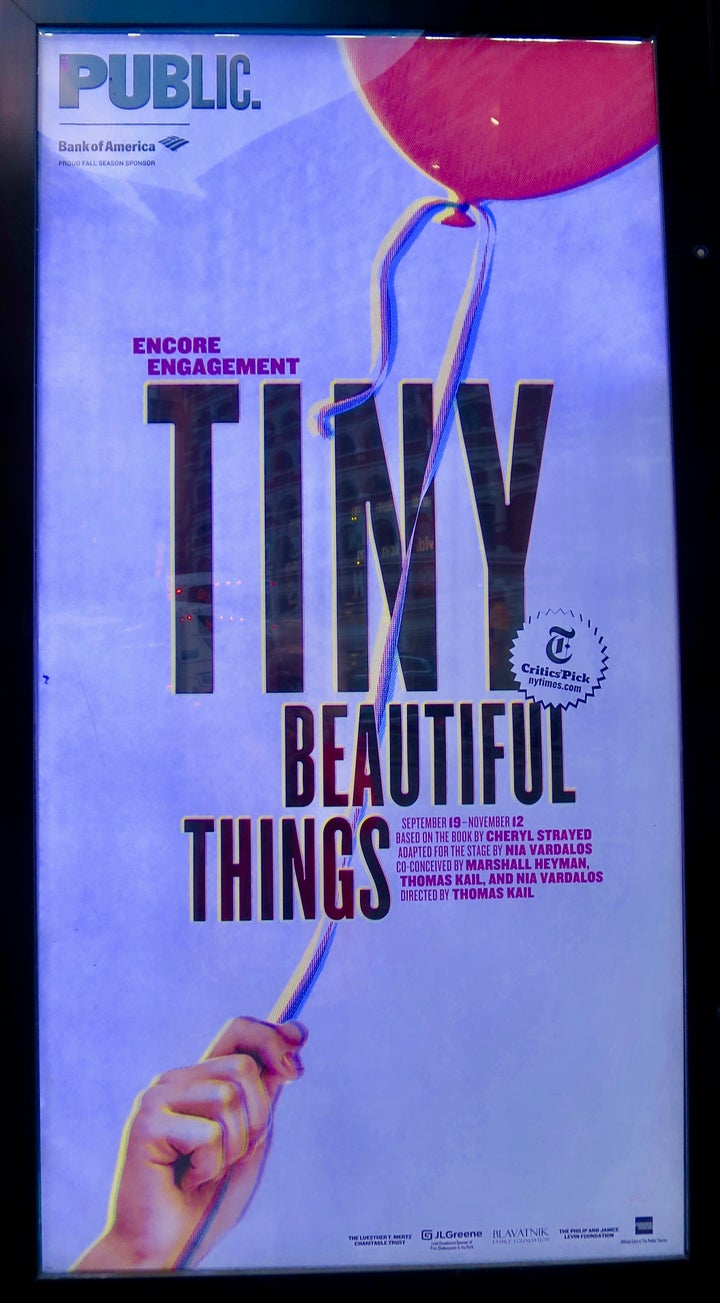 Sign Outside the Public Theater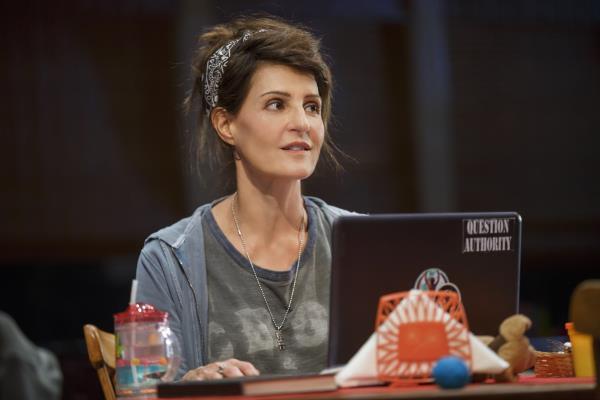 Nia Vardalos who convincingly portrays Sugar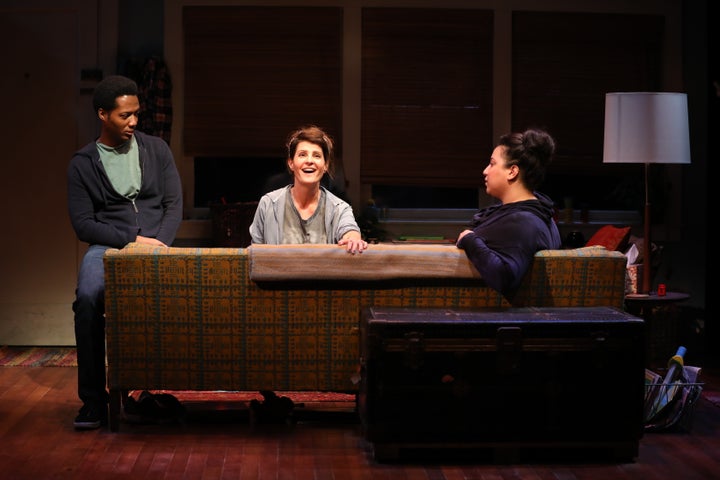 Hubert Point-Du Jour, Nia Vardalos, and Natalie Woolams-Torres in Tiny Beautiful Things
_______________________________________________________________________
Last Night I had the pleasure of being Donna Karan's guest at her Urban Zen home for a lovely evening focused on the screening of the important new documentary, HEAL.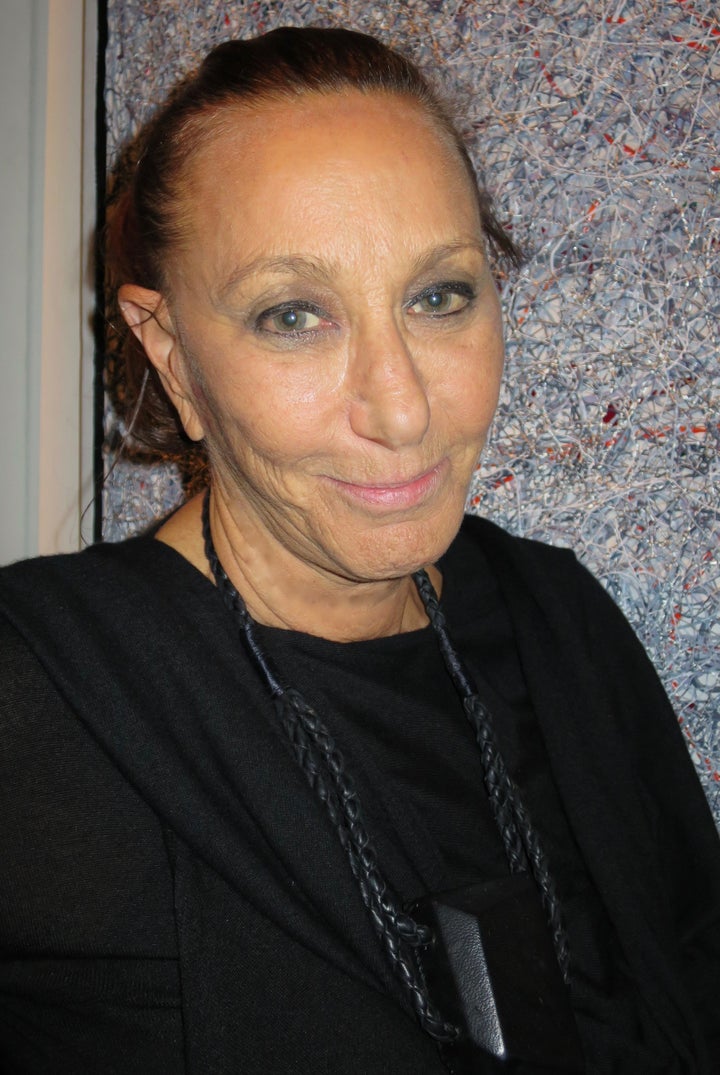 Designer, and Founder/Director of Urban Zen, Donna Karan against a backdrop of a "String Painting" by her late husband, the Artist, Stephen Weiss
Dedicated to the memory of the late spiritual life teachers Louise Hay (with whom I studied in the 1970s in Los Angeles – and Dr Wayne Dyer – who also dedicated his life to healing and from whom I too learned much –the film documents non-traditional ways of healing – from cancer and other illness.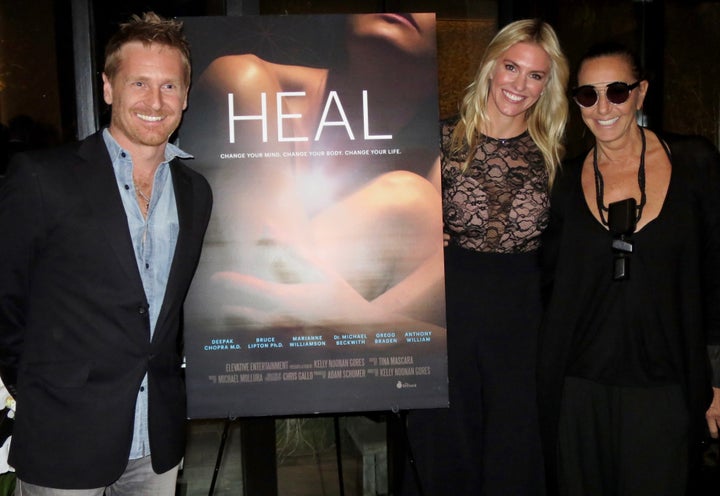 The HEAL Filmmakers: Writer and Director Kelly Noonan Gores and Producer Adam Schomer with Donna Karan
Written and directed by Kelly Noonan Gores and produced by Adam Schomer, the new documentary HEAL takes us on a scientific and spiritual journey where we discover that our thoughts, beliefs, and emotions (as well as lifestyle) have a huge impact on our health and ability to heal. Through interviews with such luminaries as Deepak Chopra, Bruce Lipton, Marianne Williamson, Michael Beckwith, Gregg Braden, and Anita Moorjani, the film highlights the often-surprising relationship between spirituality and science and how we have more control over our health than we have been taught to believe.
The basic premise is that the mind can almost always heal the body and that contemporary Western medicine has unfortunately not integrated these transformational methodologies into its practice.
Some of these methodologies include techniques that originated with ancient indigenous peoples and linger still.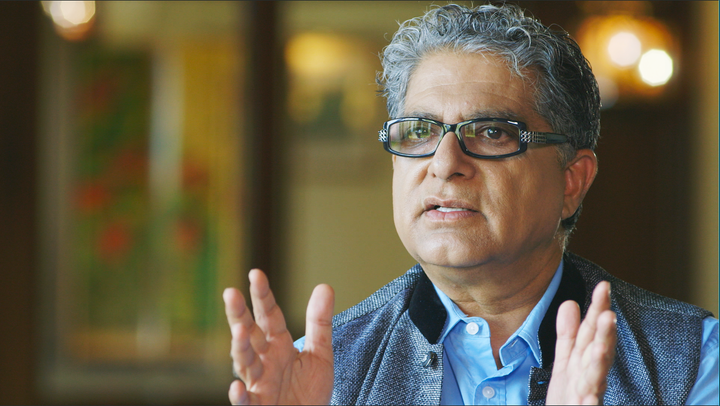 As seen in HEAL, An early Proponent of the Mind, Spirit, Body connection, Author, Teacher and Healer, Deepak Chopra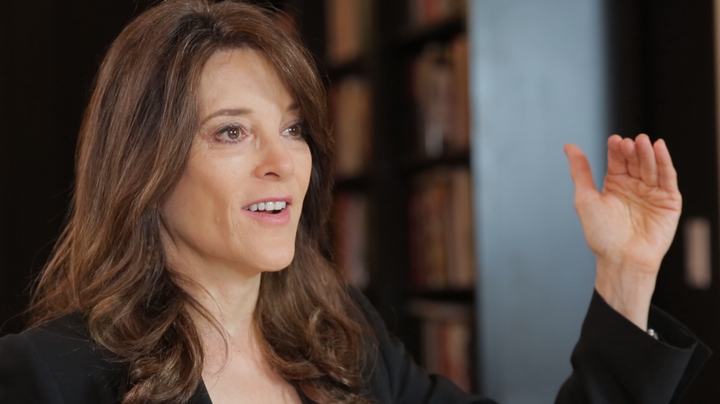 From HEAL, Interfaith Minister, Author & Spiritual Life Teacher, Marianne Williamson (with whom I also had the honor to study…)r
Serendipitously that on today's Dr Oz Show, Dolly Pardon was the featured guest.
She discussed "Mountain Medicine" or the techniques that were practiced by poor, non-academically educated country folk.
She described how as a six-year-old, she jumped down upon a broken Mason jar, almost completely severing several toes.
That Mountain Medicine saved her!
Kerosene as a faux antibiotic and then her Mother stitching her toes back on with her normal sewing needle and thread.
HEAL recounts multiple extraordinary accounts of individuals who have healed themselves – with the assistance of teachers – through prayer, spirituality, sound healing, a Healer's body work through touch, Diet and more…
A consensus of "Healers" agree on the following Nine Recommendations :
1. Radically changing your diet.
2. Taking control of your health.
3. Following your intuition.
4. Using herbs and supplements.
5. Releasing suppressed emotions.
6. Increasing positive emotions.
7. Embracing social support.
8. Deepening your spiritual connection.
9. Having strong reasons for living.
The Good News is that the mind, .body, spirit concept connection has finally entered the popular culture vocabulary.
At this time when disease is rampant, and Cancer has become very invasive, I urge all to experience this film and spread the word,
HEAL is currently in selected cities across the country, and will be available digitally/home entertainment on December 5.
In NYC, a limited run through November 3rd is playing at Village East Cinema, 189 Second Avenue.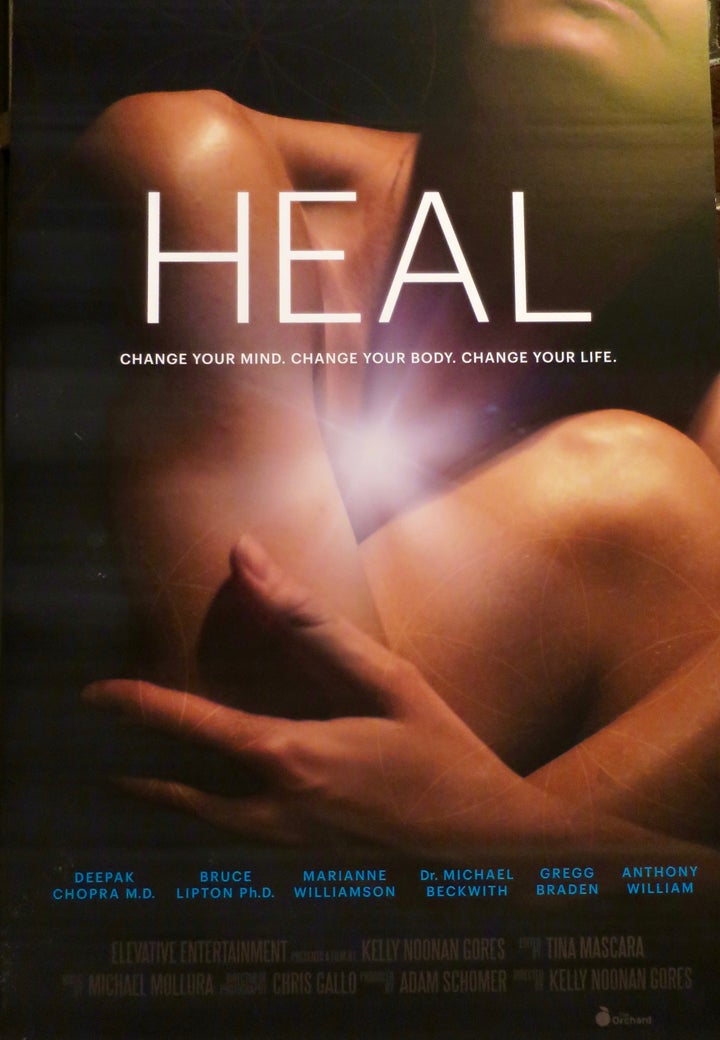 Advertising sign for HEAL
_____________________________________________________________________________________________
The New York Women's Foundation recently celebrated its 25th Anniversary by continuing its vital mission to create an equitable and just future for women and families by uniting a cross-cultural alliance that ignites action and invests in bold community led solutions across NYC.
To celebrate there was a Luncheon at Le Cirque – underwritten by Philanthropist Jean Shafiroff . The feature, an intense presentation on the major reforms necessary at Rikers Island.
Important information but rather heavy for a lovely lite lunch…
Of note; To reach Le Cirque - because of intense traffic gridlock caused by the United Nations being in session - stoic Moi had to walk most of the way from the West Village to the Upper East side. There must be a solution for this dangerous NYC congestion!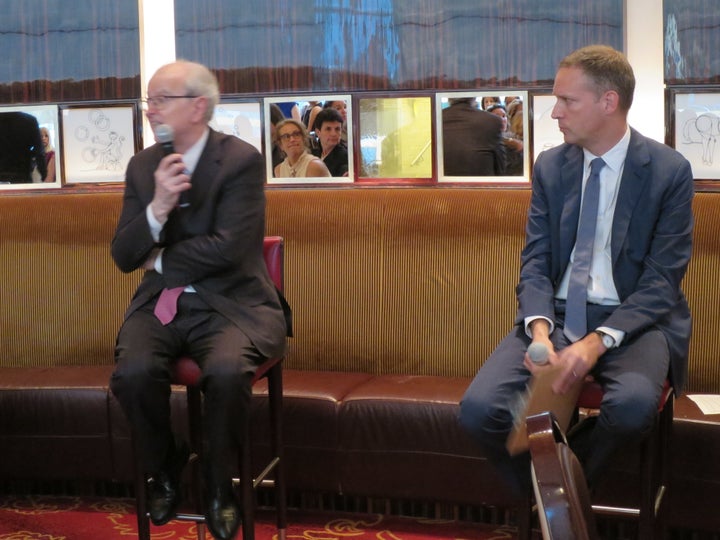 Hon. Jonathan Lippman with Greg Berman, Director of the Center for Court Innovation in Discussion of the critically needed Reforms for Riker's Island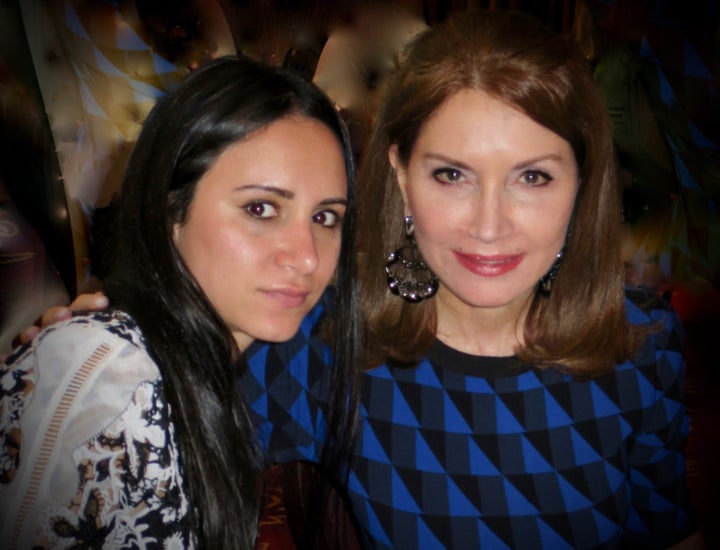 Jean Shafiroff with Daughter Elizabeth – a dedicated Global Canine Rescuer …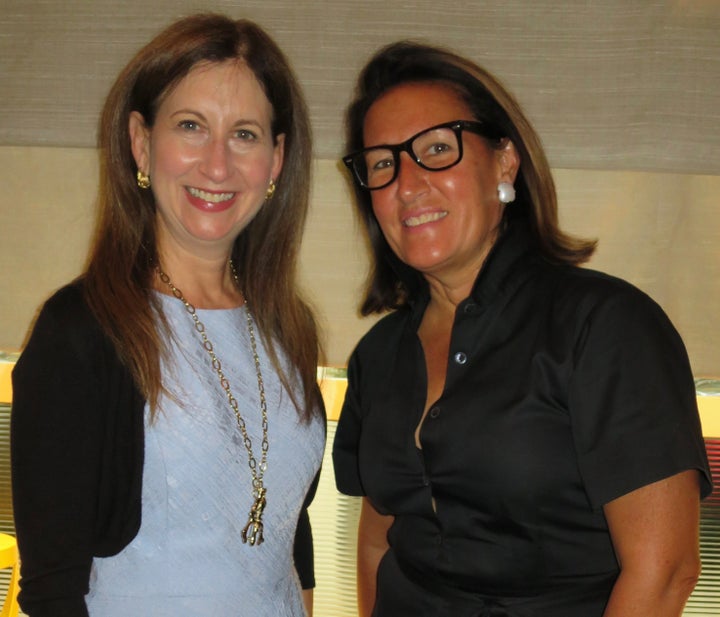 Board Member NYSPCC (New York Society for The Prevention of Cruelty to Children)
Dr Penny Grant with NYWF Supporter at Le Cirque
The Autumn 2017 Gala for The New York Women's Foundation was held at The Plaza. Unfortunately the date was the same as the tragic massacre in Las Vegas.
Our country went into instant mourning - as did I ,
Feeling far from festive. I forced myself to show up in support of the NYWF's good work.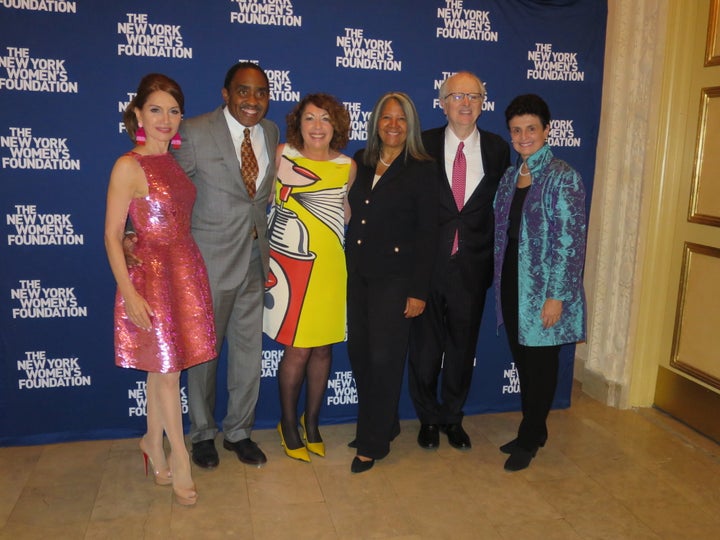 At the Autumn 2017 Plaza Gala, New York Women's Foundation Board Members, Jean Shafiroff (who with her husband Martin were co-chairs of the event), Ana L. Oliveira, Grainne McNamara, Elba Montalvo, Janet Ricio, Margaret Morrison, Mary Caracappa, Michele Penzer, Priscilla Painton and Jeanne Mulgrax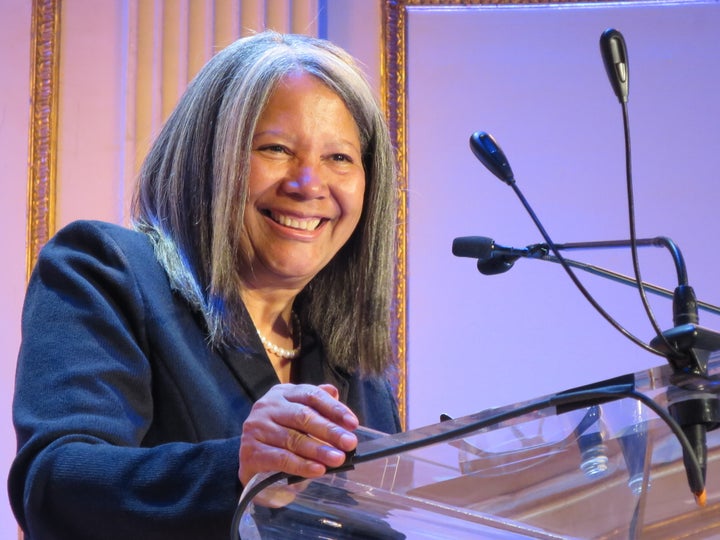 Dr. Angela Diaz, Director of the Mount Sinai Adolescent Health Center, and recipient of the Radical Generosity Award at The New York Women's Foundation's Fall Gala.
Her story of emigrating from the Dominican Republic, being assisted by the Program which she now directs, in one of courage and triumph.
The New York Women's Foundation's Honorary Board Chair Abigail Disney presented the Radical Generosity Award to Emmett Carlson.
Emmett D. Carson, Ph.D., is the Founding Executive Director of the Silicon Valley Community Foundation,
The evening ended rather abruptly when a overzealous newbie employee of the Foundation (who when asked if she liked her new position, responded that having been there 11 days she had already attended three events…) plopped herself down next to me, proceeded to thunderously applaud and shout in my ears, so much that inadvertently a glass of water was knocked over - soaking my ensemble, and completely ruining my prized leather-faced BCBG pants, which literally fell apart…
Of course this was a tiny matter compared to the catastrophic horror of that day !
_________________________________________________________________________________________
Finally, from the Whitney Museum of American Art's current and very timely Exhibition "An Incomplete History of Protest, 1940-2017", a selection of powerful images….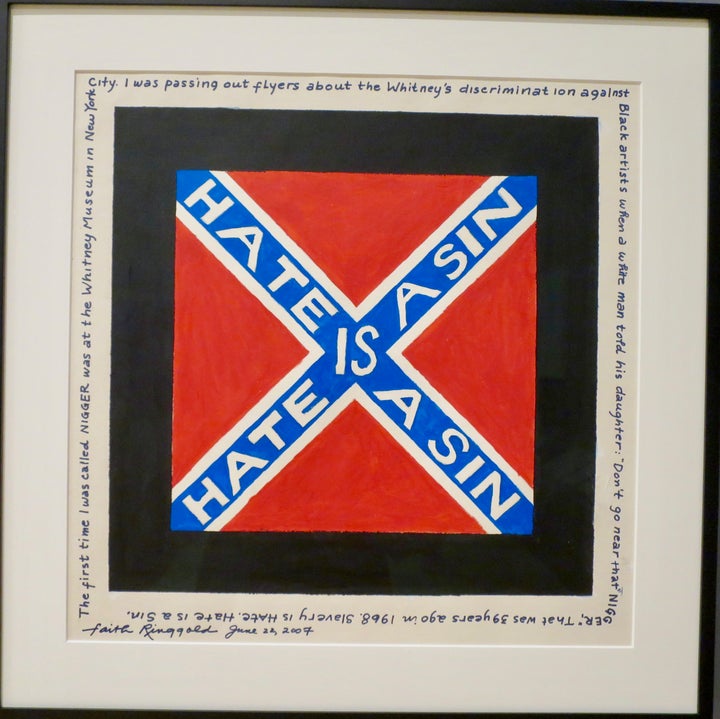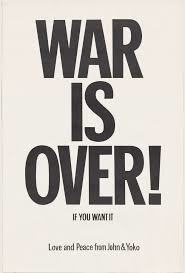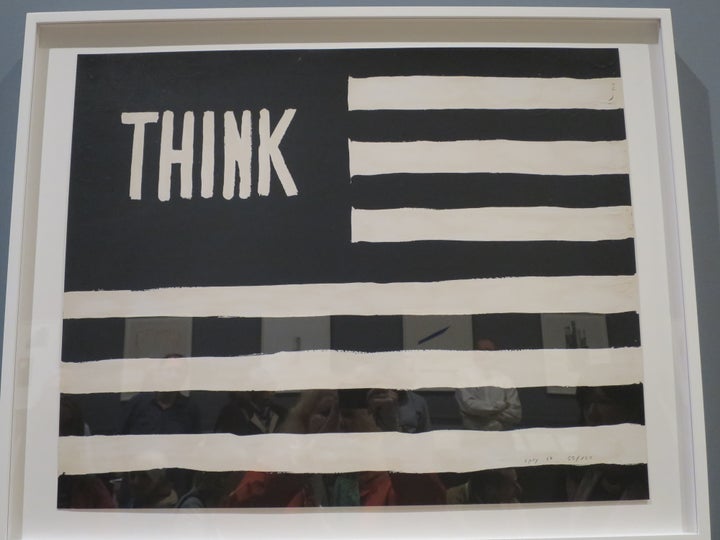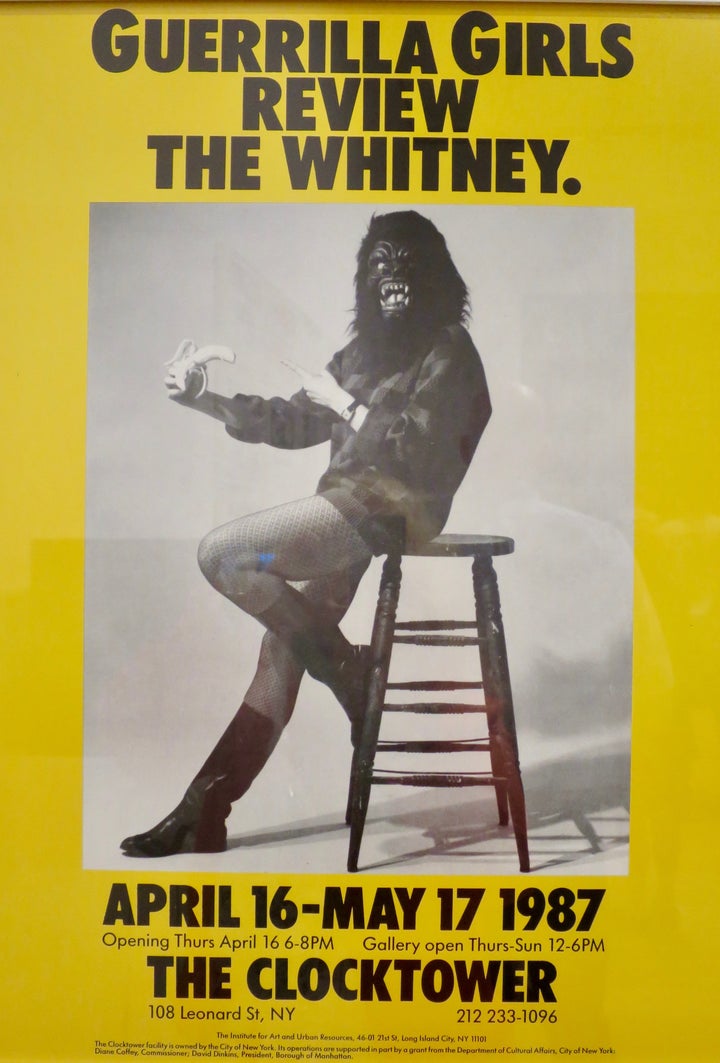 _________________________________________________________________________________________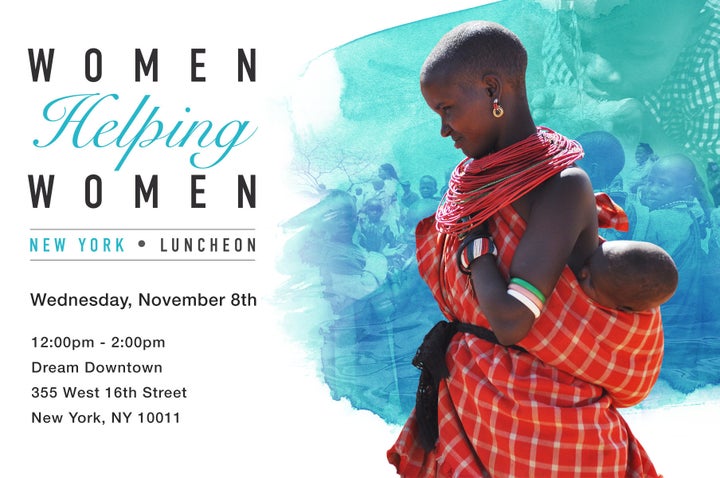 On Tuesday, November 7, 2017, The NYSPCC will hold its annual Food & Wine Gala at the Metropolitan Club in Manhattan.
6:30pm Wine Tasting and Cocktails
7:30pm Dinner and Program
_________________________________________________________________________________________
All Photographs © Jill Lynne 2017 (except theater images)
Popular in the Community