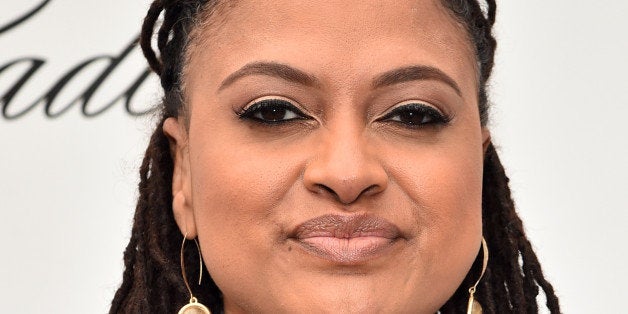 NEW ORLEANS -- Ava DuVernay will not be directing Marvel's "Black Panther" movie, she confirmed to The Huffington Post on Friday.
"It wasn't for me," DuVernay told HuffPost at the 21st annual Essence Music Festival, which was sponsored by Ford, McDonalds, My Black is Beautiful and Verizon. "I loved exploring it, I loved the character, I love that they called me about it, but ultimately, when I delved into it, it wasn't a good match, so I wish them luck."
Rumors spread across the web in recent weeks hinting that DuVernay would be at the helm of Marvel's forthcoming project. However, DuVernay's dismissal shouldn't disappoint fans who were looking forward to new work from the award-winning director -- there's plenty more coming, she said.
Among them is DuVernay's recent collaboration with Oprah Winfrey to produce an original drama television series for OWN. Taping for it is scheduled to begin later this year. Meanwhile, DuVernay is also prepping for a separate feature production with another familiar face, David Oyelowo. DuVernay, who worked with Oyelowo in her critically acclaimed film "Selma," said the movie is about a love story set in the time of Hurricane Katrina.
This August marks 10 years since the hurricane rampaged through the city, which is still reeling from the devastation. While many areas have undergone reconstruction, much progress is still expected.
"I'm not sure it's changed enough," DuVernay said on the state of New Orleans post-Katrina. "There's still much more to do and one of the ways to do that is to be talking about it, which is what we intend to do with our film."
Popular in the Community