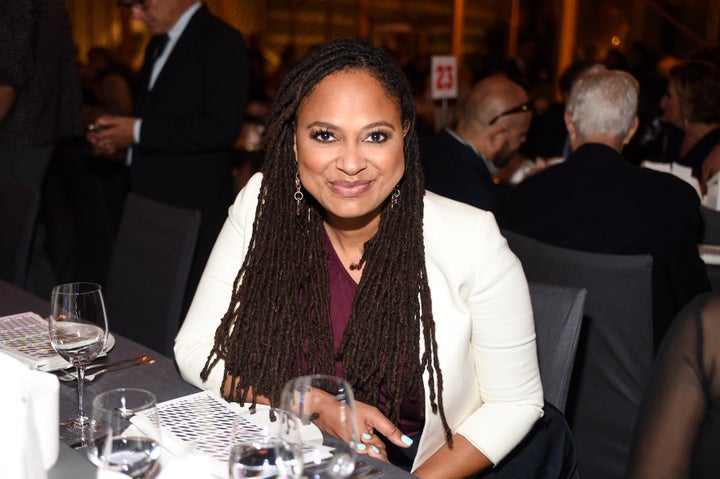 Oscar-nominated director Ava DuVernay has weighed in on Time Out London's controversial "Suffragette" movie photoshoot. The magazine drew criticism this week after publishing portraits online of cast members Carey Mulligan, Meryl Streep, Romola Garai, and Anne-Marie Duff wearing shirts that say "I'd rather be a rebel than a slave."
The photos have been called out for being, how ever well-meaning, racially insensitive and not inclusive of women of color in the feminist dialogue. Time Out London eventually issued a statement defending the photos and arguing that the quote, originally said by British suffragette Emmeline Pankhurst in 1913, was taken completely out of context. The magazine added that the photos had already been seen in print "by at least half a million people in the UK, and we have received no complaints."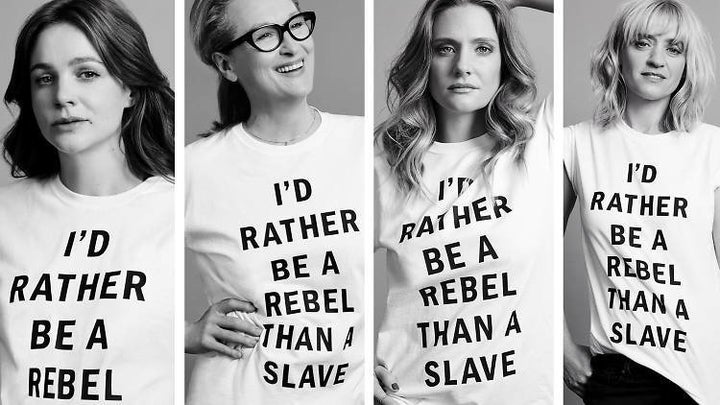 But the fact that the shoot received no complaints upon its initial print release isn't enough of a reason to dismiss the recent complaints, according to DuVernay.  At the 10th anniversary gala for ColorOfChange.org on Oct. 5, the filmmaker told Cosmopolitan that she feels the people behind the campaign should pay attention to the criticism, regardless of their intentions. 
"I think when people have differences of opinion about things like that, it's important not to dismiss what folks on the other side are saying," she said. "I thought there were a lot of really wonderful points made about perspective."
DuVernay, who has been a champion of diversity and representation on film and TV, said she believed the reactions to the campaign were important because they showed "that women are not monolithic." 
"It shows the specific ideas, opinions, and concerns of women of color within the feminist movement, and that women who are not of color need to really listen to that and integrate that into their vocabulary, into their language, and in the posture."
DuVernay makes a vital point in the conversation surrounding the incident -- context or no context, the larger conversation about intersectionality and the exclusion of non-white women in feminism should never be dismissed. 
PHOTO GALLERY
10 Women On Why Feminism Still Matters
REAL LIFE. REAL NEWS. REAL VOICES.
Help us tell more of the stories that matter from voices that too often remain unheard.