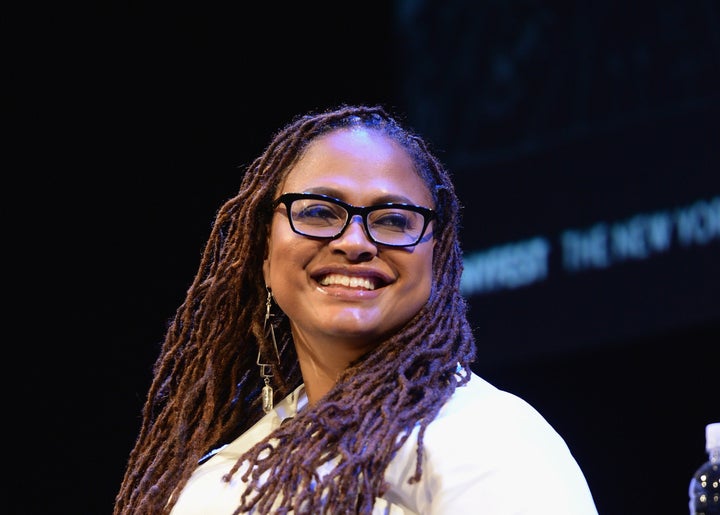 The 2014 historical drama "Selma" was director Ava DuVernay's breakout moment. The film garnered a best picture nomination at the Academy Awards and earned her a best director nomination at the Golden Globes. It also became the source of her biggest regret as a filmmaker, she revealed on Saturday.
"It was a really painful experience that I never talked about at the time," DuVernay told a New Yorker Festival crowd on Saturday night. "It's the only time in the industry I feel I really betrayed myself. Because I wrote that script, and my name was not on it. The credit was taken from me."
The writing-credit controversy wasn't a secret in 2014, when "Selma" became a Cinderella contender at the Oscars. The script was credited to British screenwriter Paul Webb, who penned the original screenplay. But according to DuVernay and others who worked on the film, the director substantially rewrote and reshaped the script, Webb's contract stipulated that he would retain sole writing credit if he chose. He declined to share credit.
During a conversation with New Yorker writer Jelani Cobb, DuVernay opened up about the experience, admitting she'd downplayed the conflict publicly for the sake of the film's Academy Award prospects. "At the time, decisions were made that I was a part of to not talk about that, not to create controversy around the film, for Oscars," she said. "People don't want to vote for something that feels, mm, something's wrong with that film."
"I learned my lesson," DuVernay said. "I'll never do it again."
"Sometimes we have to be collaborative," she said, "but when you know in your gut it's wrong, just don't do it."
DuVernay said that the rewritten "Selma" script, which drew from her father's experiences as a young boy growing up near Selma at the time of the famous march there in 1965, had deep personal meaning for herself and her family. She reoriented the film, she said, to focus less on then-President Lyndon B. Johnson and the Washington machinations around civil rights legislation and more on Martin Luther King, Jr. and the other black activists who advanced the cause.
By allowing Webb, who she did not name, to take credit for the script, DuVernay said she "invited, energetically, the largest, most bullshit controversy" of any movie in the Oscars race that year. "Selma" drew criticism from a former Johnson staffer for allegedly downplaying the president's role in advocating for black voting rights. DuVernay said at the time that she wanted to avoid making another film that focused on white saviors in the black civil rights movement, but Webb criticized her changes, saying she'd "reduced Johnson ... to a racist."
Ultimately, DuVernay said on Saturday, she was glad that "Selma" had played a role in humanizing King, a figure often portrayed in a one-dimensional, saintly manner. "Some people who had just thought of him as the monument or the holiday will now have the sense of him as a flesh-and-blood human being," she said. "For that, it's worth any kind of little industry issue that I've had."
CORRECTION: A previous version of this article incorrectly named the screenwriter of "Selma" as Robert Webb. The screenwriter is Paul Webb.
Before You Go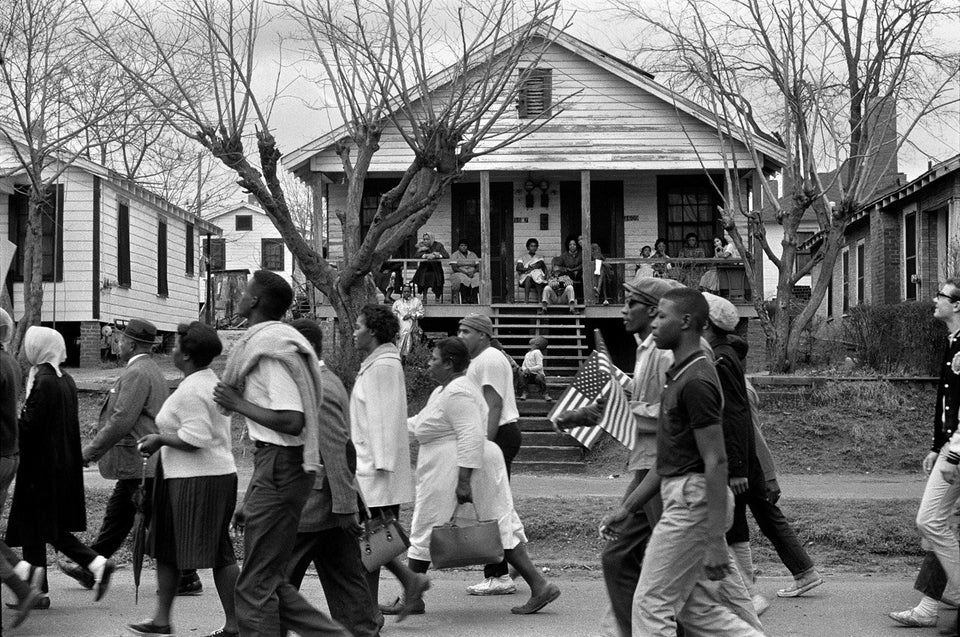 Selma to Montgomery
Popular in the Community