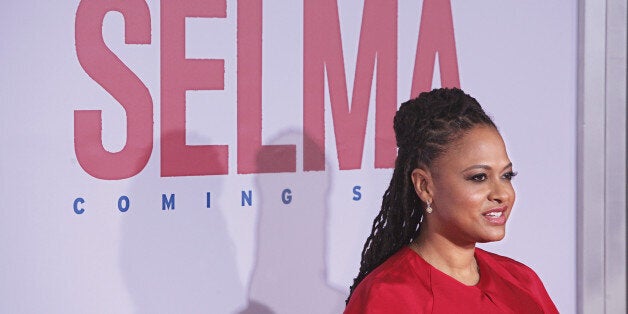 DuVernay said she found out about the emails shortly after becoming the first black woman ever nominated for Best Director at the Golden Globes.
"I thought it was a great gift to me to be reminded of that kind of sad, limited, crass view of the work that people do in this industry who are not from the dominant culture," she said. "It was a gift to me to be reminded on that in that moment when there were a lot of shining lights on me and hoopla around the Globes. It was sobering, and it provided a moment of clarity that I'm thankful for as I move forward."
In the emails, Rudin and Pascal joked about the kinds of movies President Obama might enjoy. "I bet he likes Kevin Hart," Rudin wrote.
Something about reading that on the day of these nominations, getting off the stage with John Lewis, the standing ovations, all these things that have been happening, to get back and say, Okay, this is what some folks really think. [...] [It] was empowering to me, got me really clear, got me really focused. So I'm grateful.
DuVernay is among many people to comment on the emails in the wake of the hack.
"What is most troubling about these statements is that they reflect a continued lack of diversity in positions of power in major Hollywood studios. The statements clearly show how comfortable major studio powers are with racial language and marginalization," Al Sharpton said in a statement.
"Scandal" creator Shonda Rhimes weighed in on the notes via her Twitter account:
Speaking to CNN, Oprah Winfrey offered another take on the leaks. "I would hope that we would not stand in such harsh judgment of a moment in time where someone was hacked and their private conversations were put before the world," Winfrey said.
Producer, director and actor Tyler Perry echoed Winfrey's statements in a separate interview with CNN.
"I think we all make stupid mistakes, and may say stupid things or a joke here or there, but unfortunately this all came back to haunt [Amy Pascal]," Perry said. "But I do not believe she is a racist."