What a difference 120 years can make.
Ava DuVernay shared a powerful photo on Twitter Saturday morning — honoring the progress African-Americans have made throughout the history of the United States.
"Become your ancestor's wildest dream," the "Selma" director tweeted, attaching a photo of a memorial that pays tribute to one of former first lady Michelle Obama's ancestors, Melvinia Shields, who was a slave.
"She was born a slave in South Carolina in 1844," the memorial inscription reads. Obama was born in 1964, 120 years after her great-great-great-grandmother.
Shields is buried elsewhere in Georgia, but the memorial stands in Rex, a community outside of Atlanta, where she worked as a slave on a farm, a struggle referenced on the memorial.
"At age 6 she was brought to the nearby Shields farm in what is now Rex, Clayton County, Georgia," states the inscription on the memorial, which was dedicated in 2014, according to The Rome News-Tribune.
"Her family would endure a five-generation journey that began in oppression and would lead her descendent to become first lady of the United States of America, Michelle Obama," the inscription continues. "Theirs is a story of hope."
But despite all the progress, America still has a long way to go to overcome prejudice, something Obama and her husband, former President Barack Obama, know from firsthand experience.
In December, Barack Obama, spoke on CNN of the racism he'd faced during his eight years in the White House. "Attitudes about my presidency among whites in northern states are very different from whites in southern states," he noted.
And last month, Michelle Obama opened up during a talk to a group of women about the struggles she experienced as first lady. "Knowing that after eight years of working really hard for this country, there are still people who won't see me for what I am because of my skin color," Obama said.
Still, her great-great-great-grandmother would probably be amazed to find out that her granddaughter made it all the way to the White House. And she'd sure as hell be proud of her and her husband for speaking out about the racist attacks they experienced.
We can't wait to see how the legacy of the Obama family will continue into the future. (No pressure, Malia and Sasha.)
Before You Go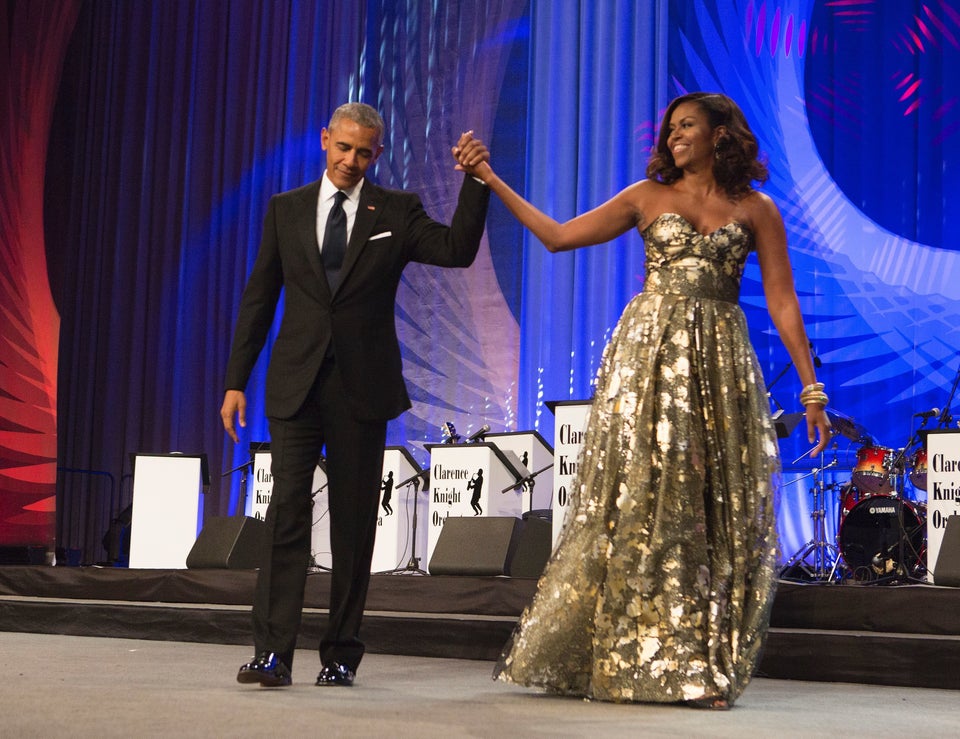 Michelle Obama's 2016 Style
Popular in the Community